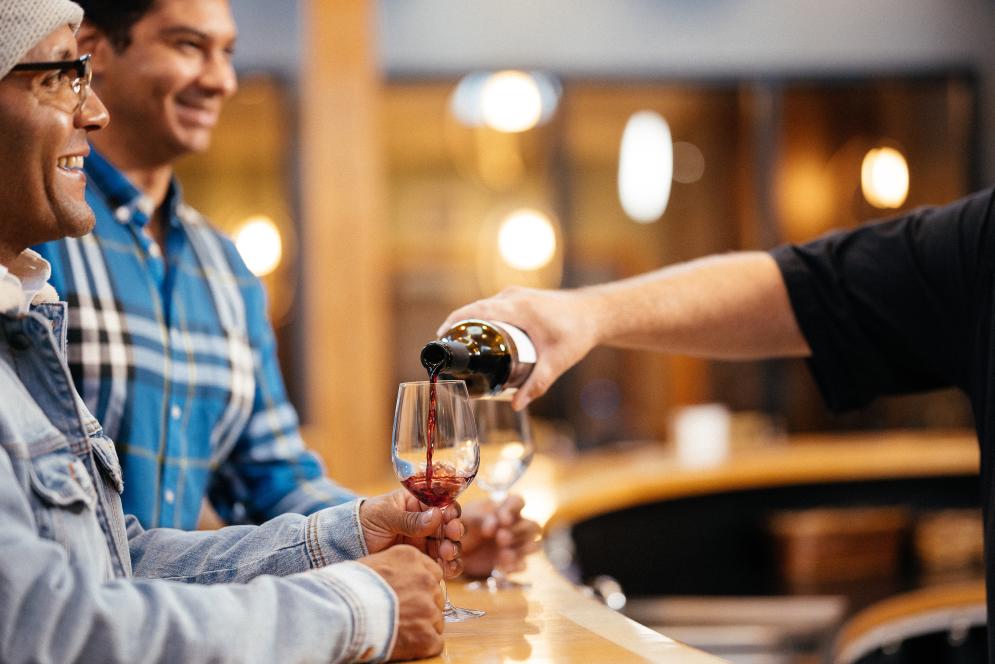 Welcome to the fourth part in our series Behind the Tasting Room! We are continuing our look behind the winemakers' curtain focusing on wineries and vineyards in the Traverse City region. Today's feature is covering Black Star Farms, enjoy a sneak peek of the future and an in-depth look at what's happening in the cellar.
Lee Lutes, Winemaker at Black Star Farms, joined us for a Q/A with some great information on what to look for in your favorite wines when you visit. Take a look below to catch a glimpse behind the tasting room!
Q1: What characteristics do you think we can expect in wine coming from the most recent/upcoming harvest?
A: The 2020 growing season, for the most part, was pretty close to ideal.  We endured a little more rain later in the year, which didn't help the later season varieties like Riesling and Cabernet Franc, but otherwise most varieties did very well.  When we have ripe, clean fruit to work with, the wines almost make themselves, in that everything necessary is in the grape and all we need to do is guide it along.  What that means for all of us as consumers is that the wines from 2020 should be one of the brightest memories for the entire year! Cabernet Franc and Rieslings are yet very good, it was simply a matter of waiting out the rain, and fortunately we were granted the opportunity to do just that.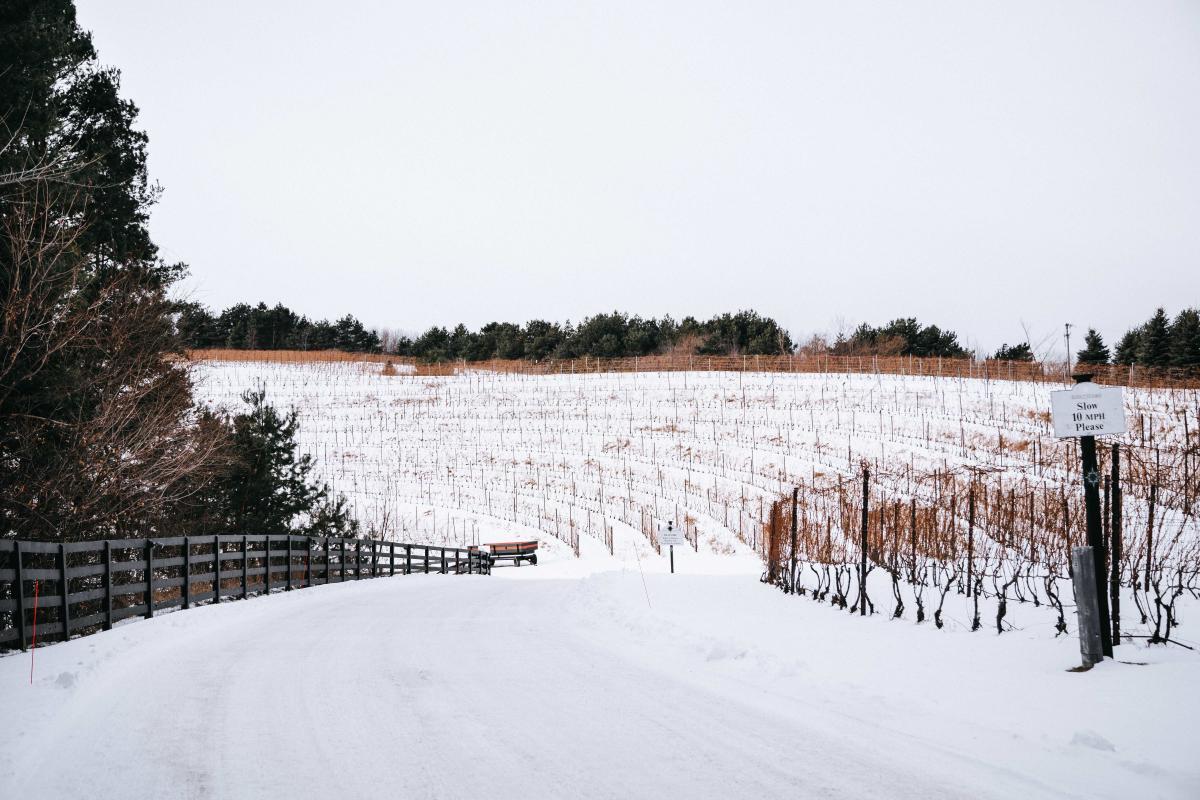 Q2: How do you know when you have a particularly good vintage?
A: In addition to what was stated above, I spend a LOT of time in the vineyards as the harvest is approaching, and what I do there is taste the fruit.  When we are granted the blessings of a good growing season, the fruit simply develops more intensity of flavor as the harvest approaches.  As long as we continue to get adequate sunlight, and it is not too warm (much above 70'F), the balance of the fruit is preserved and the result is a near perfect raw material for making cool climate wine – meaning the presence of a purity of fruit, a "line" of bright acidity that runs the length of the palate, and enough sugar to give the finished wine some girth (with alcohol).  When you've been in the business for as long as I have, you begin to recognize the essence of it while still in the fruit.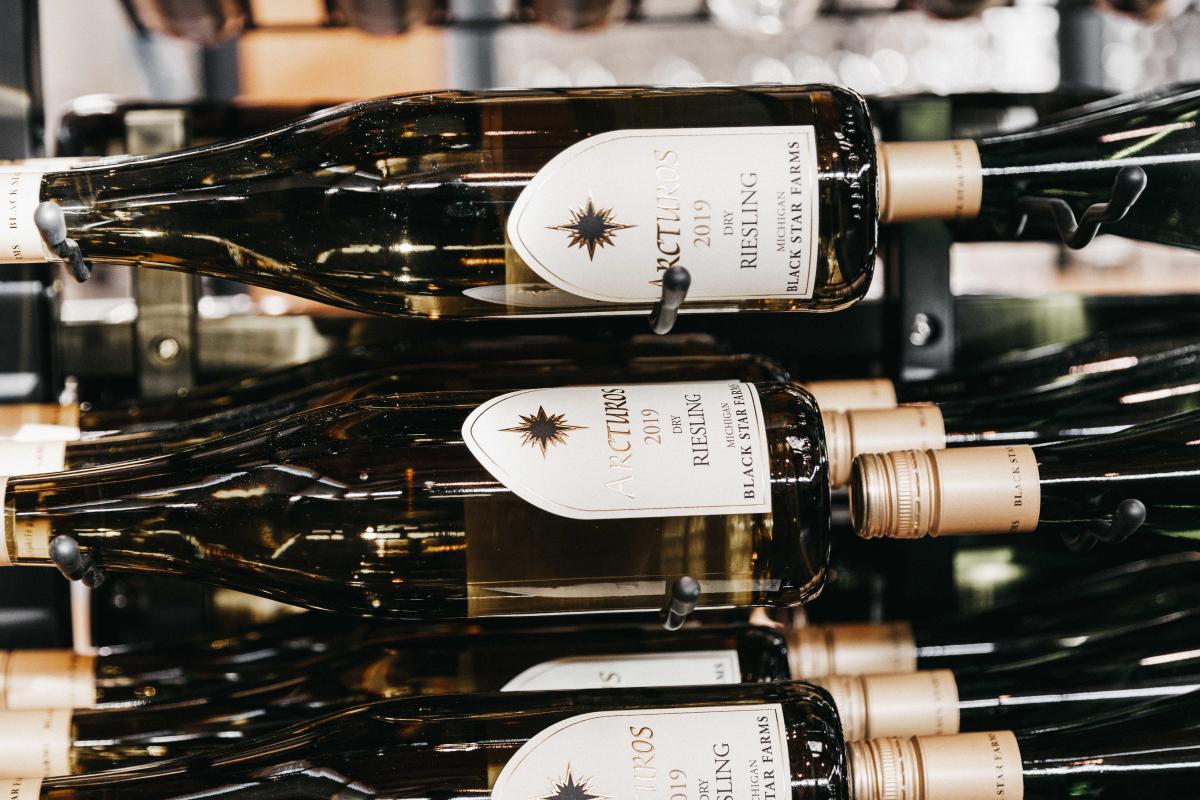 Q3: Do you have a favorite wine or vintage that you have made?
A: This is always a difficult question for winemakers, as it is similar to asking a parent if they have a favorite child.  For me, being a true wine lover means tasting a wide array of different things.  What I sip as an aperitif is different than what I drink with dinner, and that will depend completely on what I am having for dinner.  There are days when the wine I want to consume actually dictates the food I will prepare to have with it.  With this in mind, there are always wines that remain with me longer than others, but I often ask whether it is simply the wine, or is it more about how and with whom the wine was enjoyed?  I KNOW there have been some great bottles over the course of my life, and those wines will be with me until my last days, but there have also been some exceptional bottles that were made even more so by the people I enjoyed them with.  I frequently encourage people to not worry about the "perfect moment" to open a bottle, but once you do, make THAT the perfect moment!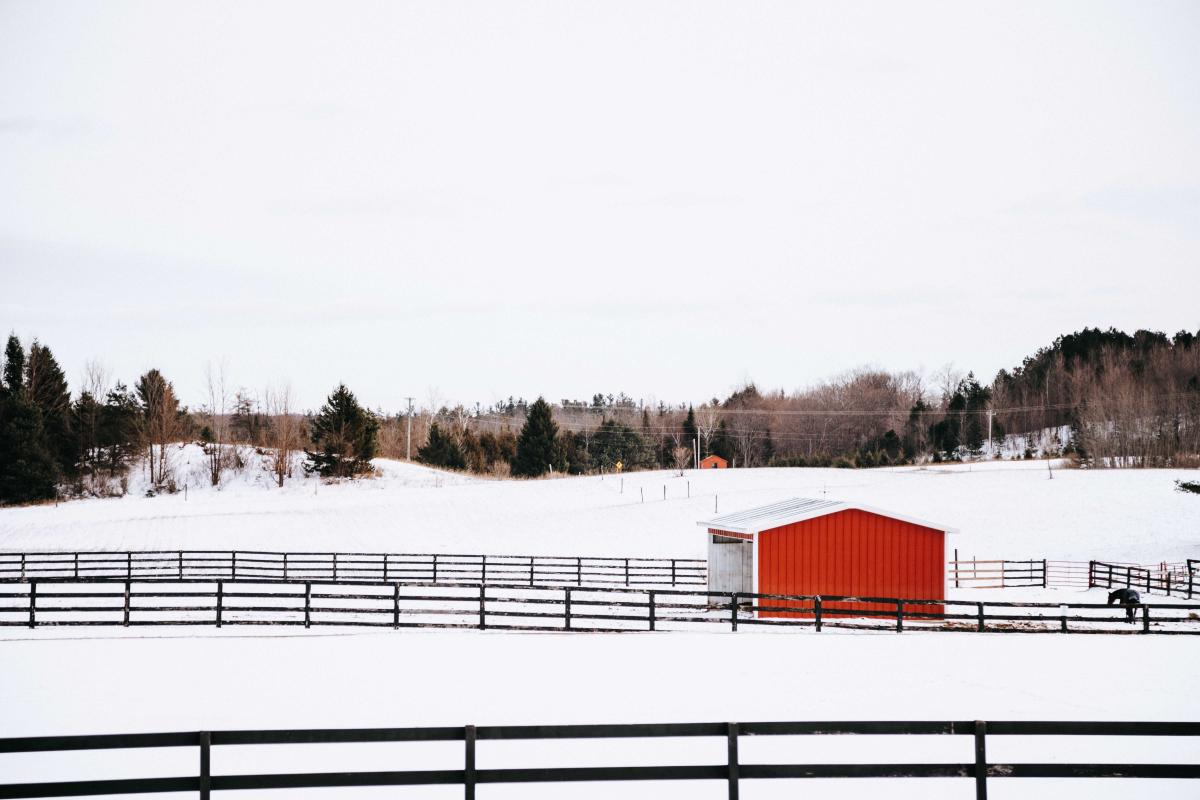 Q4: What are some of the COVID safety procedures in place at your tasting room?
A: COVID has presented all of us in the hospitality industry with more challenges than we ever would have expected in a single year.  At the time of this writing we are operating under a partial shutdown order, in line with area restaurants, to only service consumers at curb-side or with limited indoor retail opportunities.  We have also installed new air purification systems in all of our tasting rooms, for both our employees and our guests, and are taking all additional precautions to keep people safe.  We are following all CDC guidelines for indoor public spaces, and are quietly proud that we've been able to keep our operations free of contamination.  What you will find if you join us at one of our tasting rooms, is that our staff is knowledgeable and courteous, but also serious about your safety – mask wearing is a mandate with all of us at Black Star Farms, and has been all year. The only real difference at this moment is that we are not able to offer indoor tastings, but all wines remain available for purchase and to enjoy at home.
Keep up to speed with Black Star Farms and peruse their collection of tasty wines here!