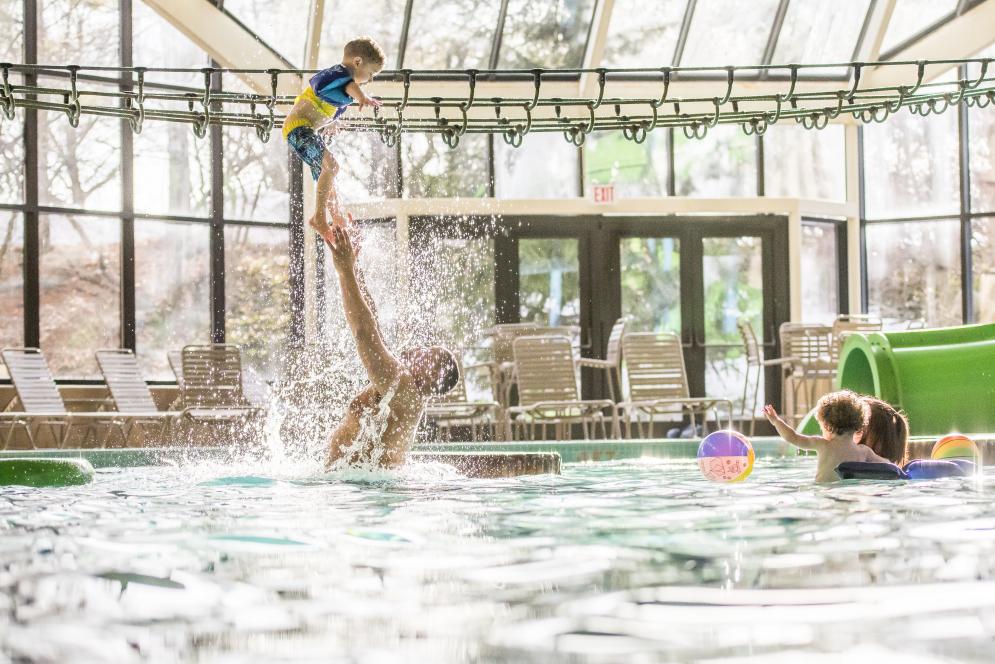 Craving a day by the pool? In addition to the many things to do in spring in Traverse City, make a splash in one of the many indoor pool options that Traverse City has to offer. Fun for the whole family awaits, or the serenity of an adult getaway is in store… whatever you choose, our town's got it! 
Great Wolf Lodge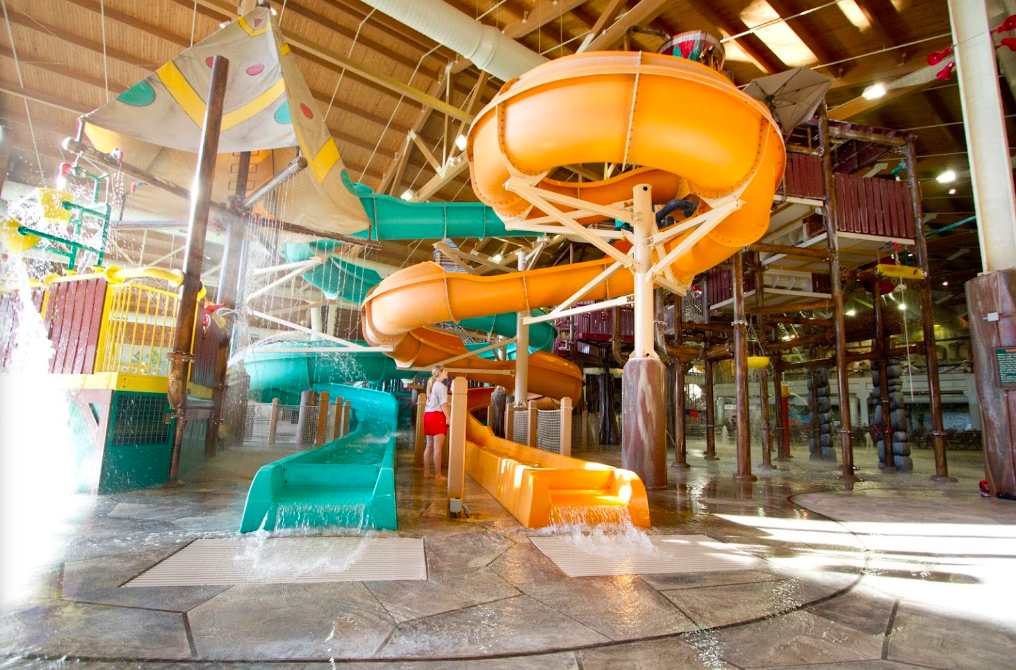 Not only does the Great Wolf Lodge in Traverse City boast multiple indoor pools for different ages, but the Lodge is also best known for its entire indoor water park. With attractions including an interactive water fort treehouse, a lazy river, exhilarating water slides, and a floating obstacle course, there is no shortage of thrills at the Great Wolf Lodge! Adults, feel free to unwind and watch the action from a distance in the Manitoba Tubs; an adult-only hot tub area. The resort offers a variety of packages and deals for overnight stays and vacations, but day passes are also available for purchase. Don't miss out on Traverse City's own indoor water park adventure!
Crystal Mountain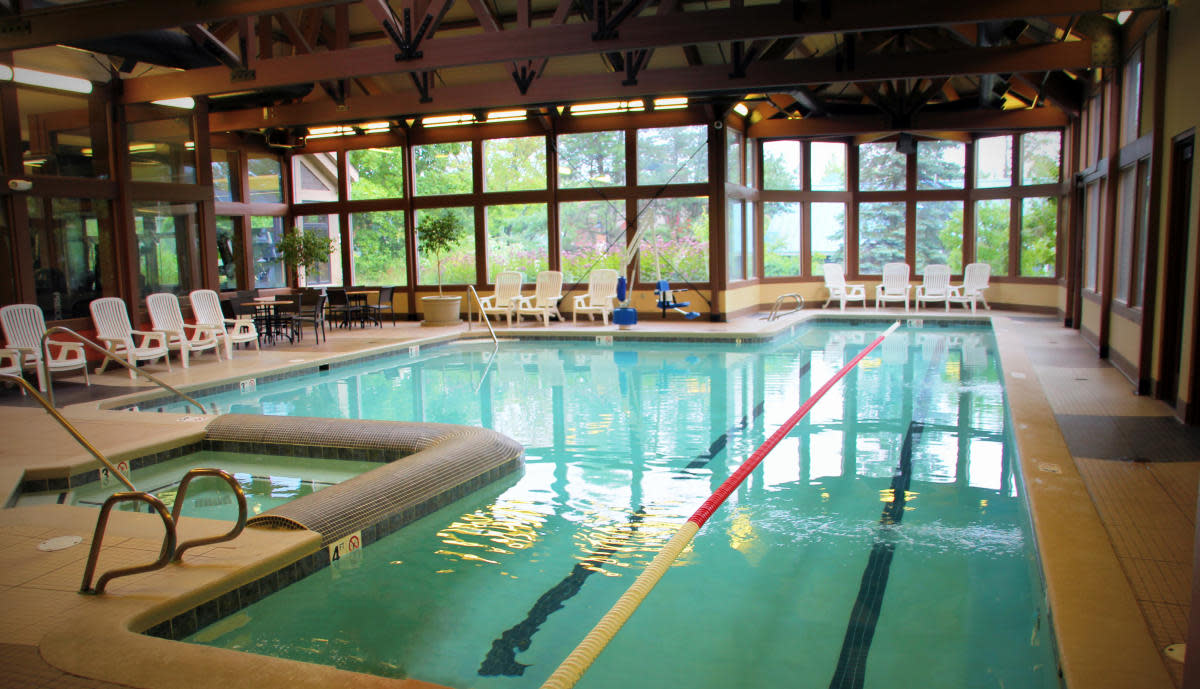 Crystal Mountain, a gem of Northern Michigan, also provides an indoor pool and hot tub experience to visitors. Located in their Peak Fitness Center, the indoor facility is free to houseguests. Additionally, a seasonal or annual membership can be purchased for frequenters of the Peak Fitness Center, which includes pool and hot tub access. Day passes to the indoor pool area are available for an affordable cost. Crystal's Peak Indoor Pool also offers Crystal Swim, a program that provides private, semi-private, and public swim lessons for those who would like to learn to swim or improve their abilities as northern Michigan starts to thaw and approach summer, the season of fresh water.
Grand Traverse Resort and Spa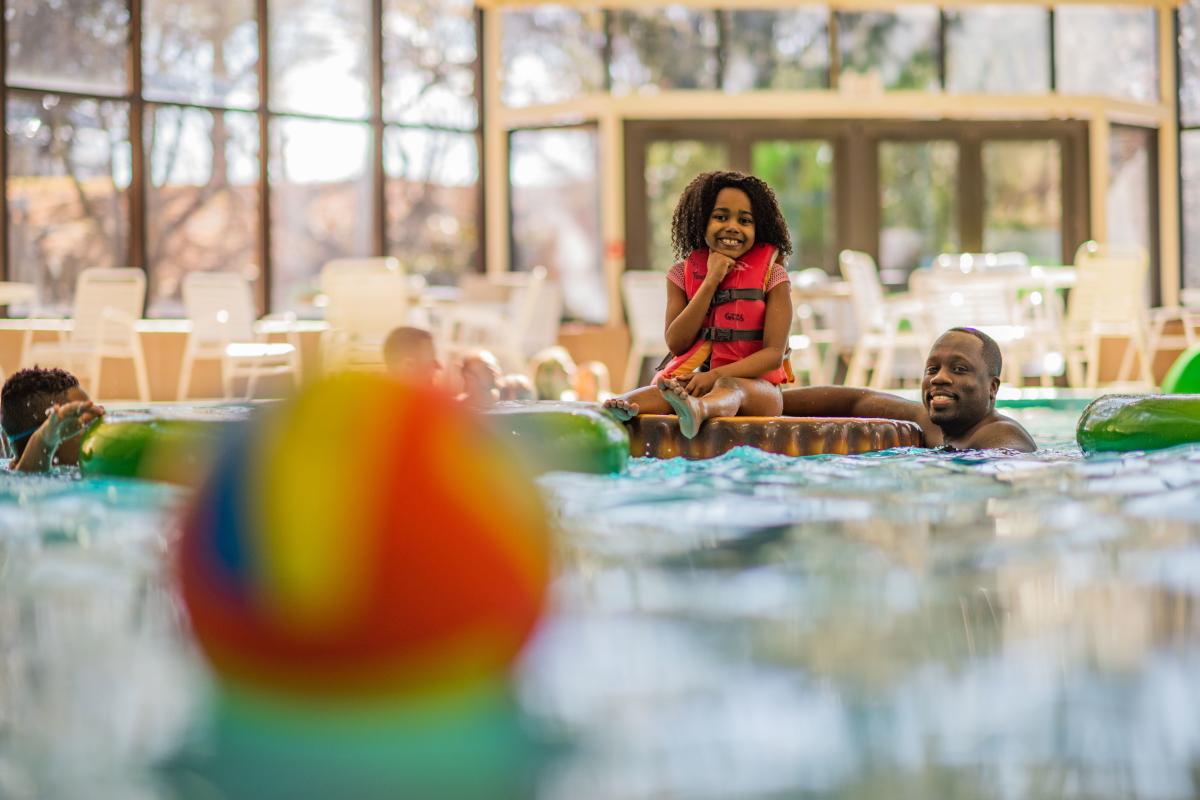 The Grand Traverse Resort and Spa, located in Acme, is another great place to enjoy a float or a paddle. The resort offers two indoor swimming pools and one indoor hot tub as well as two outdoor, adult-only hot tubs. Not to mention, there is an indoor water playground complete with a waterslide for endless, family-friendly fun during your stay. For those who enjoy swimming as daily exercise, consider becoming a member of the GT Resort, as they transform part of the indoor pool area into open lap swimming with lane markers for their members every morning. 
Other options: 

Traverse City's indoor pool experiences do not stop there! The options below include heated indoor pools and hot tubs as a part of their lengthy list of modern amenities. Book your stay now and wade your way into warmer months!
Looking for other ways to spend Spring break in Traverse City? See all that our region has to offer for springtime activities and attractions!