One Day in Traverse City
Mom always said, "Pennies add to dollars and minutes add to hours." Well, heck, Ma! 24 hours in TC-- not a penny or minute to lose! Here's how to sneak in a handful of the best on a frugal time budget.
 
MORNING:
Walk: Take a stroll downtown and watch the town wakeup. Most shops don't open until 10am, but window shopping is all you'll do for now. Take mental note of your must-hits for later.

Eat/Drink: For the coffee drinker, head to BLK\MRKT in the Warehouse District. Great atmosphere, even better coffee. Grab a pastry there or head to Grand Traverse Pie Company for a quiche or breakfast wrap to go.

Explore: Time to hit the road to Sleeping Bear Dunes National Lakeshore. On your timeline, it's best to go directly to Pierce Stocking Scenic Drive. If there's one overlook not to miss in the drive-able loop, it's the Lake Michigan Overlook.

AFTERNOON:
Shop: Follow the GPS into the sweet little town of Glen Arbor, home to the original Cherry Republic. Consume all the free cherry-product samples and buy snacks to take home (or devour now).

Eat/Drink: There's a great brewery and café at Cherry Republic, but if you want to experience another sweet coastal town, head north to Leland. Grab a sandwich on pretzel bread at the Village Cheese Shanty in Fishtown.

Drive: Explore the renovated fishing shanties of Fishtown then meander around the Leelanau Peninsula on M22. Take pit stops at other coastal towns like Northport and Suttons Bay as you head back to TC.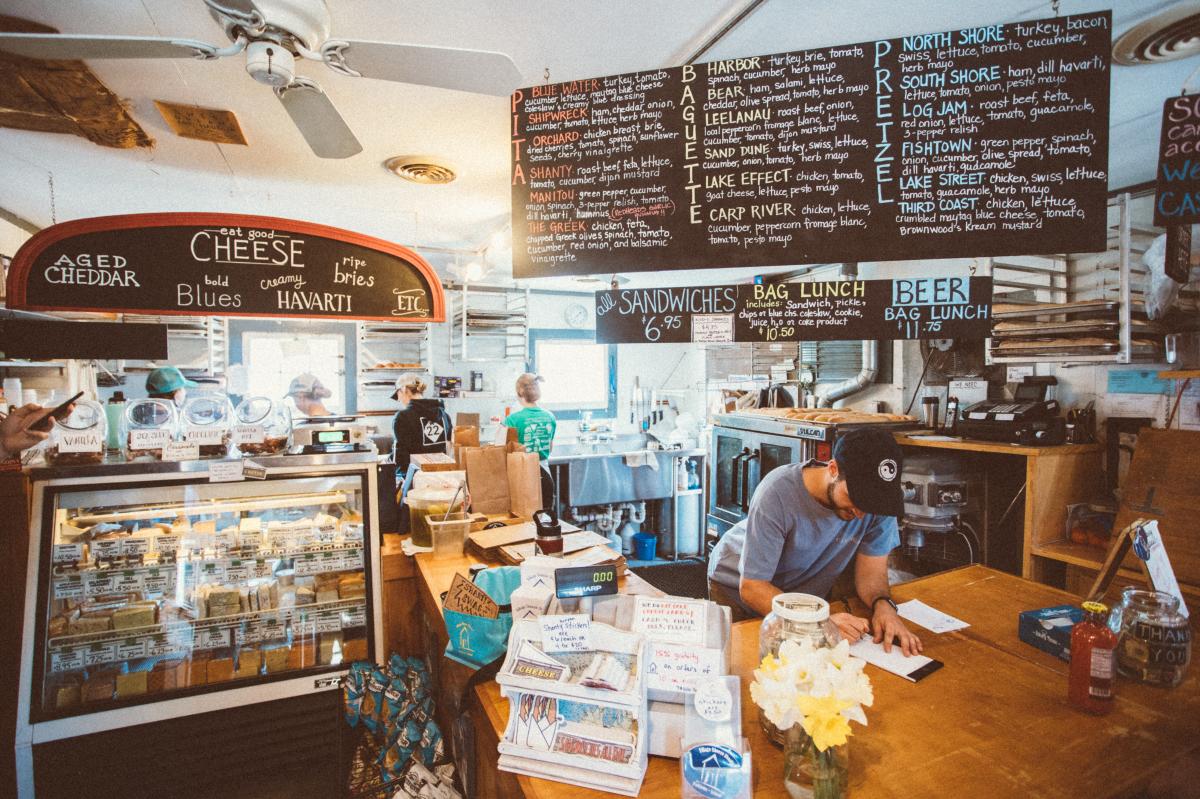 EVENING: