Guys' Weekend 
How long has it been since you got together with the guys? You know, a weekend away to swap old stories and share more than a few laughs. "Too long" is probably the answer. Maybe it's time to carve a couple days from your crazy schedule to catch up with the compadres. Especially since we have the perfect getaway plan… 
Friday 

You finished work early. Bid farewell to the fam. Finally…it's go time. Meet the gang at North Peak Brewing to get things rolling. Try the Diabolical IPA…the perfect precursor to a (somewhat) wickedly fun weekend. Order the hanger steak with white cheddar mashers and let the stories flow. Life is good.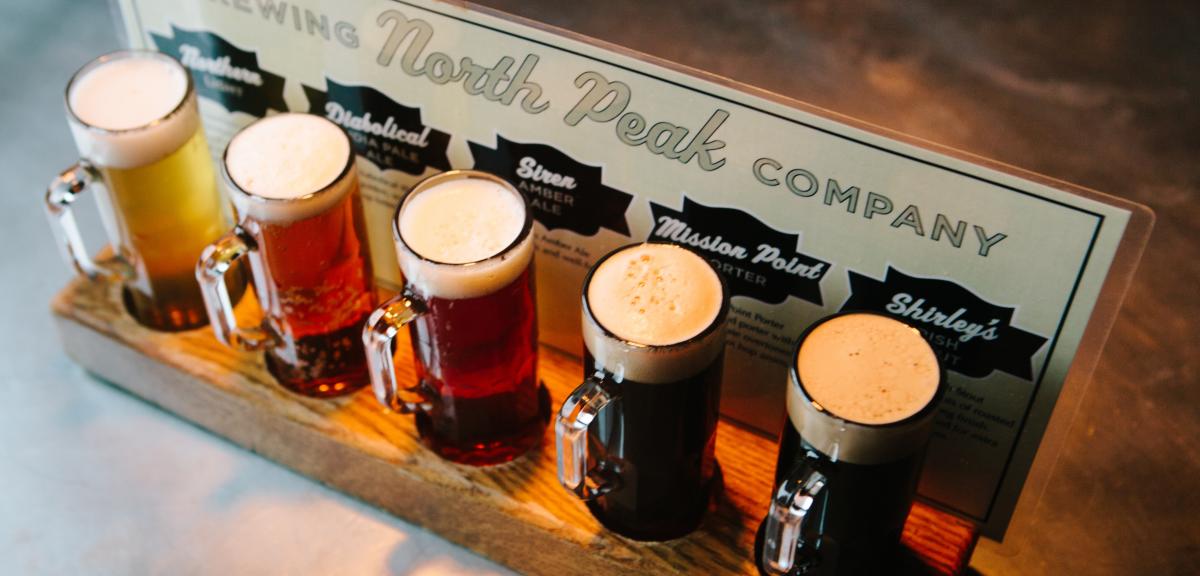 Saturday 

You're up early. Your foursome's tee time at the Wolverine (Grand Traverse Resort & Spa) is 7:20. The sun is just starting to break up the cool morning mist. Your first drive lands softly in the middle of the fairway. Your buddy, however, immediately finds the sand. It's going to be a great day. 
With the round complete, you make your way to the Grille Restaurant—the perfect 19th hole. Order a plate of hot wings and compare cards. Thanks to a low score, the first beverage is on you. 
With a full afternoon and a blazing sun above, it's beach time. Head over to East Bay and pick up the jet skis you reserved with TC Watersports. Skipping like a stone across the water, you can't contain your laughter. The spray of sweet water is so refreshing. 
After an afternoon of cruising the bay, your appetite is calling. Answer it with a visit to Amical downtown on Front Street. Start with the BLT steamed buns, with pork belly and roasted tomatoes. Then dig in to the pomegranate-braised lamb shank…simply amazing. 
After a far-more-than-satisfying dinner, stroll the streets downtown. Head over to Little Fleet for some live, and mostly local, music.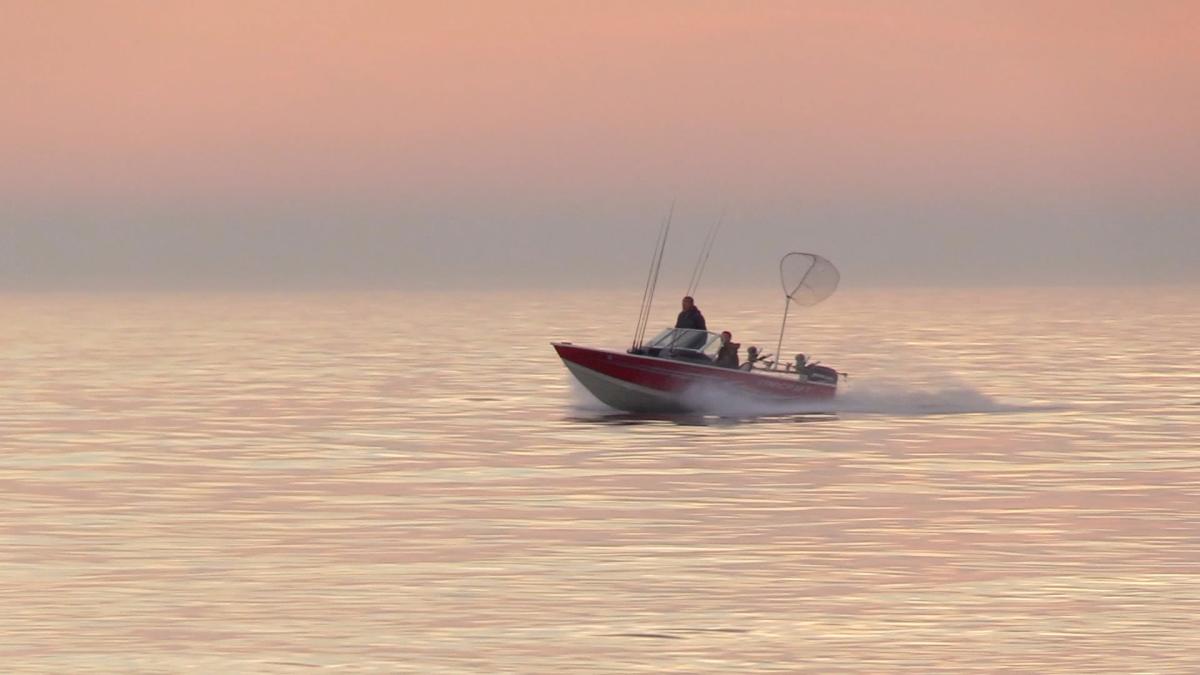 Sunday
 
Another early morning (too early?). You're on the fishing dock just as the sun crests West Bay. Your fishing charter captain steers his vessel toward the "hole", just off the mouth of the Boardman River. Within minutes, one of the rods springs to life…fish on! Before you know it, you're trying to wrestle a 20lb King Salmon into the boat. A flash of silver appears at the surface. The first mate quickly nets it…success! Over the next four hours, more fish find their way into the net. Finally, with a full cooler and aching arms, you head in. 
With the weekend quickly coming to a close, you and your buds head over to West End Tavern for a last hurrah. You enjoy a Tavern Burger while staring out at the rippling color bands of the bay. The weekend was too fun and way too short. You each promise to do this again soon…and this time you mean it.