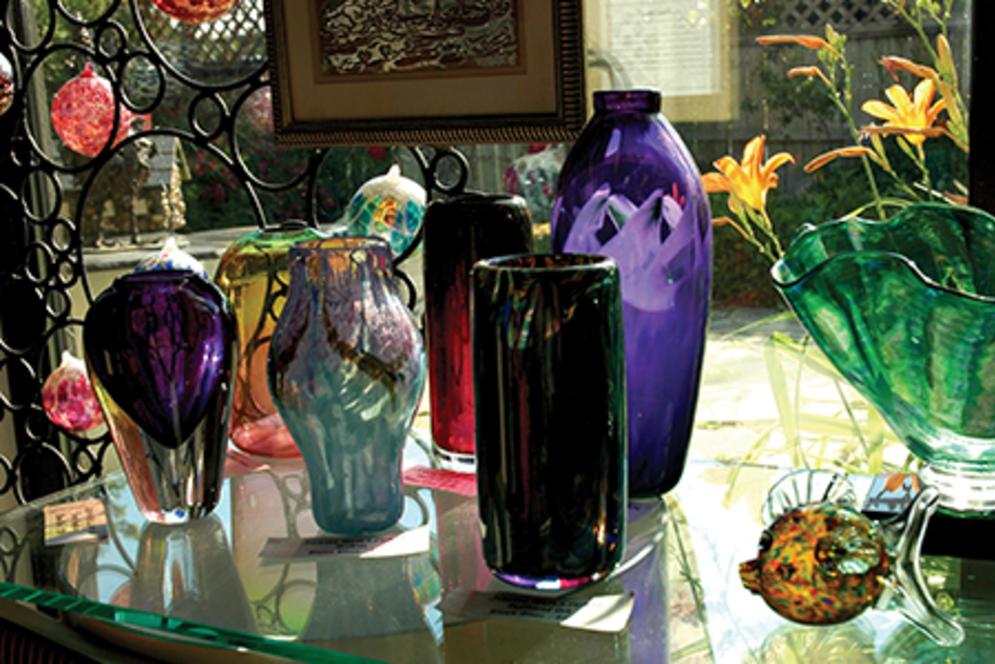 It's true, Traverse City is definitely off the beaten path. But when it comes to the arts, we're right in the thick of things!
For decades, artists, artisans, writers and musicians have flocked to the region's broad beaches and verdant landscapes -- an influx of talent that has given it a rich and diverse cultural life.
Traverse City was ranked with places like Nantucket and Taos in John Villani's 2005 book "100 Best Art Towns in America," and USA Today called us one of 10 great places that combine "big-city art and small-town feel." More recently, it was the only community in Michigan to rank among the nation's "most art-loving cities" in a study by the National Center for Arts Research.
In practical terms, that translates into a wide range of experiences and activities available for residents and visitors alike: a plethora of galleries, studios, museums and workshops… a year-round menu of concerts, recitals, readings and plays… a host of art fairs, art walks and exhibitions… and some pretty good jazz in the local taverns.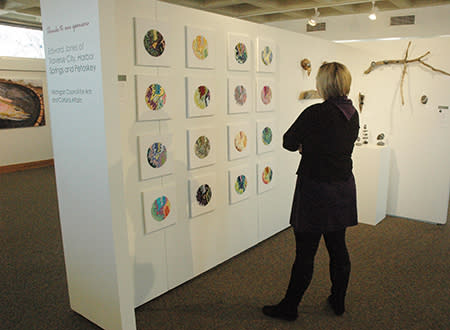 The area's most prominent cultural institution is the Interlochen Center for the Arts, one of America's leading centers of cultural creativity. For nearly a century, its name has been synonymous with the Interlochen Arts Camp, where student musicians, dancers, actors and artists from around the world spend summers perfecting their technique. (Its graduates include such figures as Josh Groban, Jessye Norman, Peter Yarrow, Lorin Maazel, Jewel and Linda Hunt.)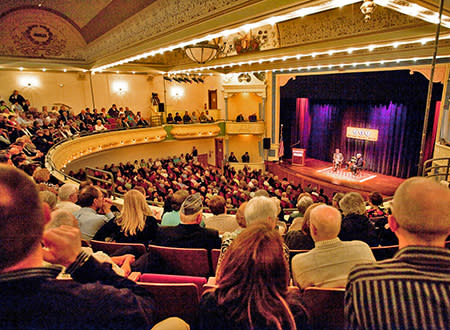 Downtown Traverse City has its own jewel of a performance venue: the 1891 City Opera House, one of six historically intact Victorian opera houses in Michigan. Lovingly restored to its former grandeur, the Opera House is an artistic attraction in its own right. In partnership with Michigan State University's Wharton Center for the Performing Arts, it hosts two professional performance series each year and is home to the acclaimed National Writers Series, where noted authors meet to discuss the craft of writing with local readers.
On the campus of Northwestern Michigan College is Milliken Auditorium at the Dennos Museum Center, whose annual concert series specializes in world music, acoustic music and the blues. The auditorium is also the home of the annual International Affairs Forum, as well as a host of choral and instrumental concerts by ensembles from the college itself.
Other performance venues include the Old Town Playhouse on Eighth Street, home to Traverse City's civic theatre, and the exquisite Art Deco State Theatre movie house on Front Street, headquarters of the Traverse City Film Festival. (Sometimes an indoor venue isn't even necessary, as with the Riverside Shakespeare Company, which performs a Shakespeare play each summer in Lay Park while audience members sit on the hillside above.)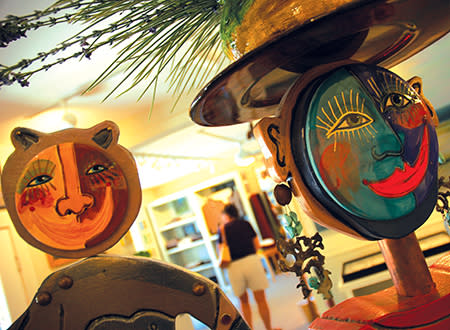 When it comes to painting, sculpture and other visual arts, the Traverse City area boasts more than 50 commercial galleries, including studios where artists are available to show and discuss their works directly with potential buyers. But there are also several fine public galleries, chief of which is the Dennos Museum Center at Northwestern Michigan College.
The Dennos is one of the finest small art museums in the nation -- with a permanent collection that includes one of the world's most extensive troves of sculpture, prints and drawings by Inuit artists of the Canadian Arctic. Since its opening in 1991, it has also hosted a slew of major exhibits, from works by studio glass artist Dale Chihuly to artifacts of ancient Egypt, gold from pre-Columbian Panama and contemporary bamboo art from Japan.
This year the museum is undergoing a 15,000-square-foot expansion that will add two new galleries for its permanent collections and an on-site classroom.
On Sixth Street, in the Lay Park building that once housed the city's venerable Carnegie Library, is the Traverse City branch of the Crooked Tree Arts Center, which has an extensive gallery and hosts a variety of exhibitions, competition and art classes for all age and skill levels.
The area also hosts an astonishing number of highly-regarded art fairs and other events throughout the year. There are art walks like the twin Downtown Art Walks where participants stroll through Traverse City's shops and galleries sipping wine and enjoying sponsored artworks in each stop, or the Summer Solstice Art & Wine Walk held each June in the village of Suttons Bay.