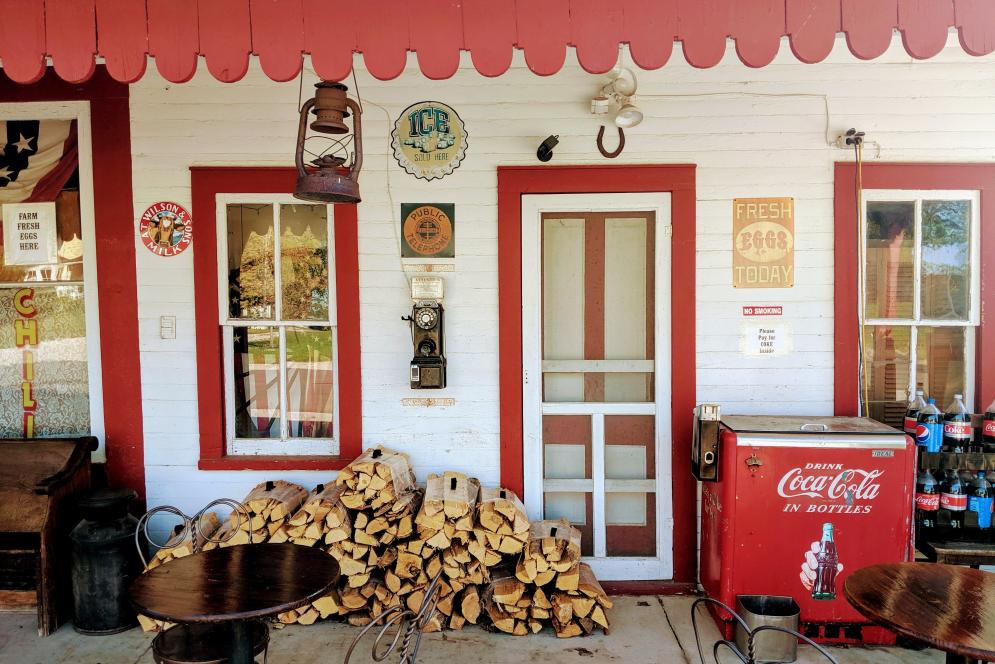 You don't have to spend weeks on vacation to have a transformative getaway. In a world where days off work aren't endless, and travel budgets have their limits we sometimes have to be creative in finding new ways to escape our busy lives and explore new places with the hours we're afforded.
Day trips are a great way to create new experiences while maximizing your time. The best part is it doesn't have to be complicated. Creating the perfect day away can be as simple as just getting in your car, picking a spot on the map and going out on the road with an open mind. Or finding something you love to do (like hiking, shopping, or even eating) and building a whole experience around it.
My wife and I often choose Traverse City for our day trips because of the diverse experiences the city offers. Whether it's hitting the different cycling trails and grabbing a bite to eat, touring brewpubs, or just renting some kayaks and spending the day on the water, we always return home from Northern Michigan feeling happy and recharged.
Recently we spent the day on Traverse City's Old Mission Peninsula -- honestly, it's worth the trip just to experience the scenery. The Old Mission Peninsula is an 18-mile sliver of land that juts out into the turquoise-blue waters of Grand Traverse Bay and teems with natural beauty and some of the most stunning vistas in the region.
And there's so much to discover. Here's what we found.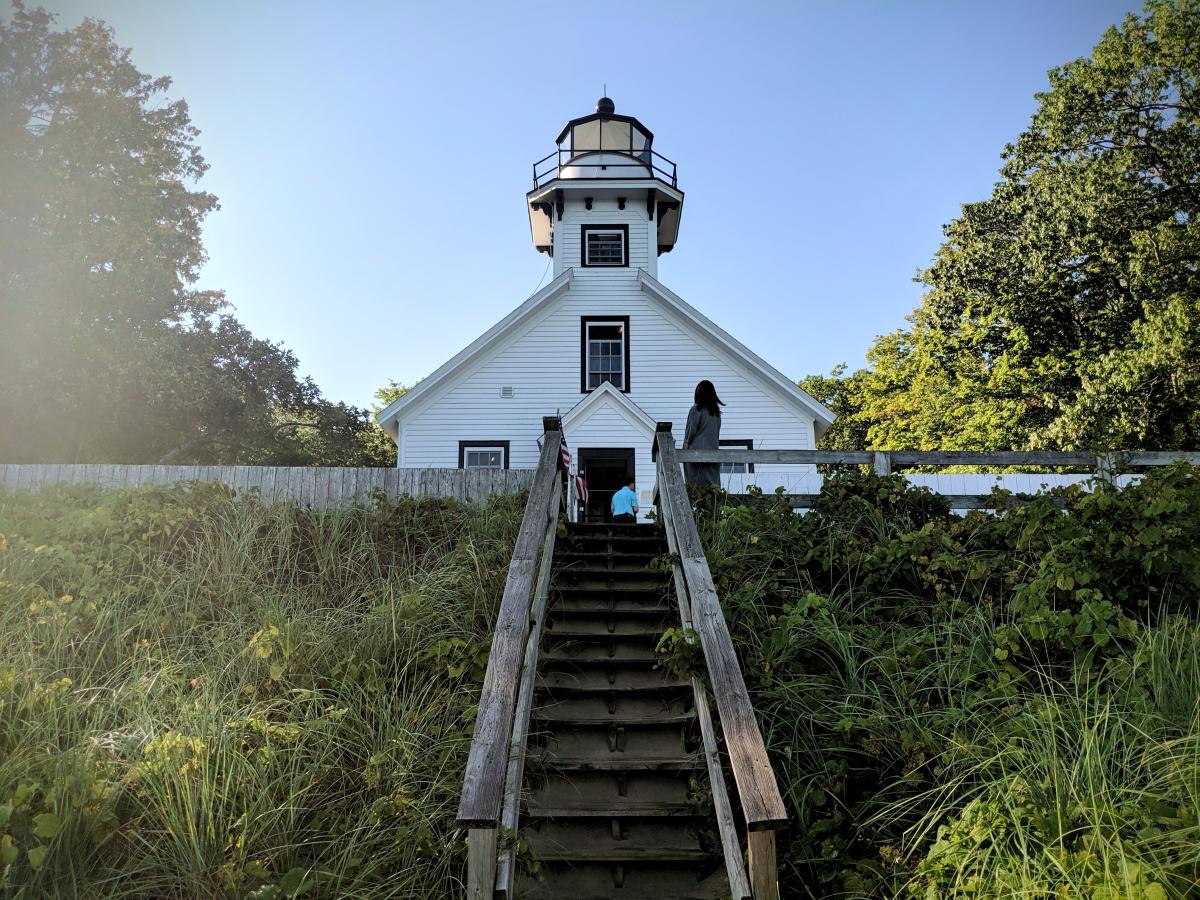 Mission Point Lighthouse

Our day on Old Mission started with a drive along M37, a meandering Scenic Heritage Route that is accessed off M31 and runs through the center of the peninsula. Dipping through cherry orchards and vineyards, we sipped on our Brew TC coffees and talked about what we might find on our adventure.
Our first destination was Lighthouse Park located at the very tip of the peninsula. We arrived alongside a large group of local cyclists and found the Mission Point Lighthouse, a now decommissioned coastal beacon built in 1870 that has old world charm and tells a story of a simpler time. We walked the shoreline of West Grand Traverse Bay and explored the historic buildings on the property.
Lighthouse park offers interesting self-guided tours, miles of unspoiled hiking trails, wildlife watching, and a quaint gift shop. Visitors can even sign up to be a lighthouse keeper.
Old Mission General Store

Next stop was the Old Mission General Store, an antique-filled treasure trove of quirky finds, ice cream, sandwiches, beer and snacks. We flipped through the store's unique collection of things-past and an impressive catalogue of international wines before heading back out on the road to make our next discovery.
Vineyards and Wineries

The Old Mission Peninsula is home to 10 wineries. Each boasts stunning lake and vineyard views, award-winning wines, and many offer delicious nibbles while you're sipping. Visitors can tour the Old Mission Wine Trail on a guided or self-guided tour. Because our day wasn't all about the wine, we settled on self-guided.
The first stop on our mini wine tasting tour was Brys Estate. Driving among the maze of grapevines to the unassuming doors of the tasting room, this 91-acre expansive vineyard is overwhelmingly beautiful. Inside, the dimly lit but warming atmosphere is inviting. Exposed wooden beams and brick give the main tasting room a 'cellar' feel and set the mood to sample Brys' offerings. Among our favourite wines were the winemaker's Artisan Collection – a series of limited release wines that are made using a gravity flow method and no filtration.
We spent our time in the main tasting room but were told that during peak days the winery offers a self-guided, progressive tasting experience that ushers guest through different parts of the winery including the barrel room, production rooms and cask room.
Our next stop was Bonobo Winery. Bonobo's tasting room is a stark and pleasant contrast to that of Brys Estate. Bonobo's tasting room offers contemporary styling and little cozy pockets of space where small groups can gather away from the tasting counter. Comfortable couches and chairs line the window-clad space giving way to spectacular views of the vineyard, backdropped by the electric blue waters of Lake Michigan.
Bonobo's delicious wine selection (some of our favorites) is accompanied by their equally tasty food menu which includes poached shrimp, house-made hummus and crab cakes. We couldn't resist the Korean Street Tacos and Fried Goat Cheese topped with Michigan honey and almond brittle. The sharpness of the Korean barbeque sauce and soft goat cheese paired with a glass of Bonobo's Riesling and was unforgettably delicious.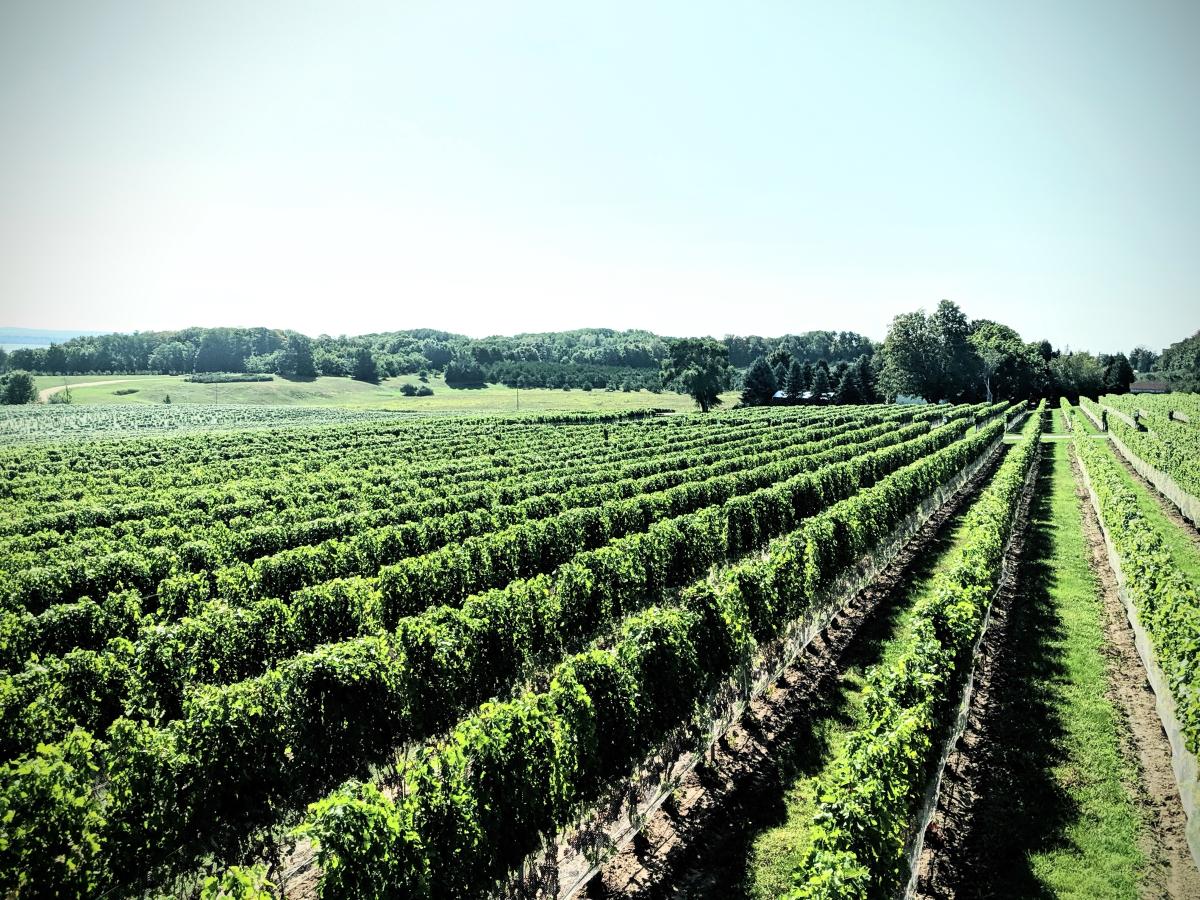 Beer, food and sweets

The Old Mission Peninsula isn't just about wine. It is also home to USA Today's 4th best brewery in America. So, naturally, we had to venture there.
Along the Lake Michigan shore sits the Jolly Pumpkin Restaurant, Brewery and Distillery. Entering the cottage-style setting adorned with numbered ceramic mugs, barrel chandeliers and rustic wooden beams we were overwhelmed with the mouth-watering smells of grilled bison burgers, freshly fried fish and other familiar pub-style dishes. Greeted with a basket of delicious yellow curry-dusted kettle chips and aioli, we had a seat near the bar and sampled some of Jolly Pumpkin Artisan Ales' famous oak-aged sour beer. Citrus Commander, an ale brewed with grapefruit, orange peel, chestnuts and Texas dried fruit, had a great depth of character and was among our favorites tasted.
After the Jolly Pumpkin, we looked to end our adventure on a sweet note so we headed along the picturesque Peninsula Drive to Buchan's Blueberry Hill, a 5th generation you-pick blueberry, apple and peach farm that creates some of the most delicious hand-made ice cream in the area. Upon recommendation from a friend, I sampled the apple pie ice cream, a Buchan family creation that incorporates whole apple pies into the frozen treat.
It was Buchan good.
Click here for more weekend getaway ideas and itineraries.