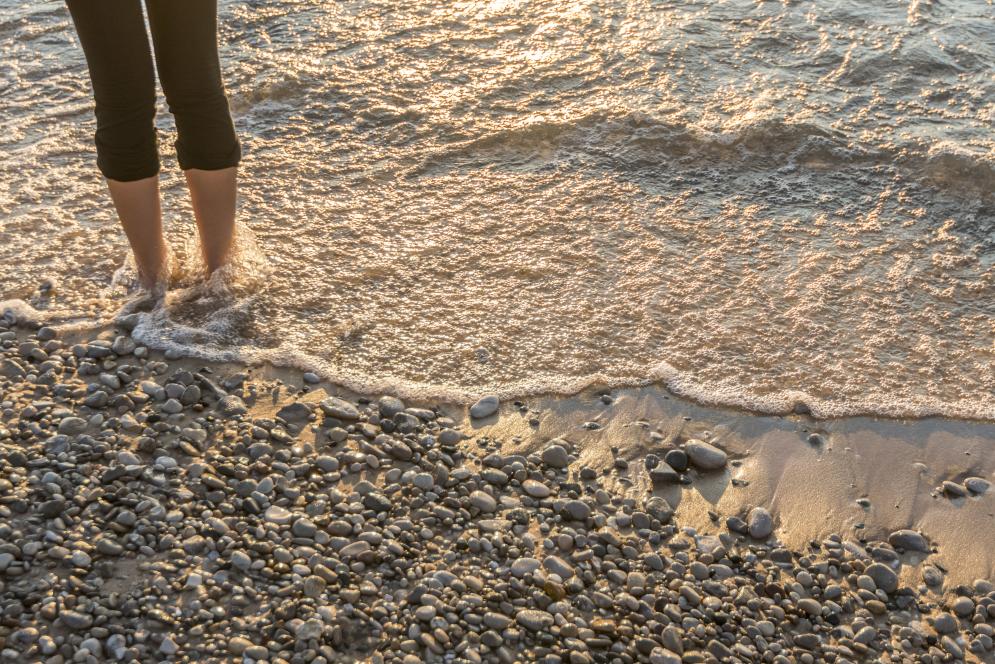 Right about now, we all want to capture that "up north" feeling. It's the sand between your toes, the cool water at your fingertips, and the sunshine on your face. And while we can't mail you sand, water, and sun, we can give you the next best thing: seven ways to bring a bit of TC home.
1. Visit the Sleeping Bear Dunes (Virtually) 
We all wish we were standing on the magnificent shores of Lake Michigan, with sand dunes rising in the background and a sweet summer breeze on the air. Until you can visit the National Lakeshore in person, their virtual tour -- and the video below -- are the next best options. Get to know the park so that on your next visit, you'll be exploring like a local.
2. Raise a Glass
Good news: almost the wine, beer, and spirits you love in Traverse City can be yours. Even better news: many of the area's producers are offering free or inexpensive shipping to help get the good stuff in your glass during this tough time. Get online and head to your favorite winery, brewery, or distillery's website to see what they have available.
3. Taste the Cherries 
We're still a few months away from cherry season, but sweet treats are always available to order online from Cherry Republic. The perfect social distancing kit includes trail mix for your outdoor adventures, salsa for your virtual happy hour snack, and cherry sour patches for...well, just you. 
4. Listen to the Sounds of Michigan
The perfect work-from-home playlist awaits: Pure Sounds of Michigan is a soothing compilation album created by some of the state's most talented musicians. To be transported to TC, we recommend "Forest Trails," "Childhood Memories," and "City of Sand." 
5. Find the Perfect Book
When you want to read a story inspired by northern Michigan, Brilliant Books is the place to go. Get a copy of The Legend of Sleeping Bear Dunes for the kids, a stunning coffee table book full of NoMi views, or a State Hospital mystery for yourself. Pace your order online and get free shipping straight to your door. 
6. See a Movie at the State Theatre
If you're a film buff, you love the State Theatre in downtown TC. While the theater is temporarily closed, they're still finding ways to bring you amazing, curated movies. Get a special streaming pass to watch films like Saint Frances, one of the best films from the 2019 Traverse City Film Festival. 
7. Dream about the Future 
We don't know when life will get back to normal, but when that day comes, Traverse City will be waiting. Check out our free online visitors guide to start thinking about your next trip up north. We can't wait to see you.