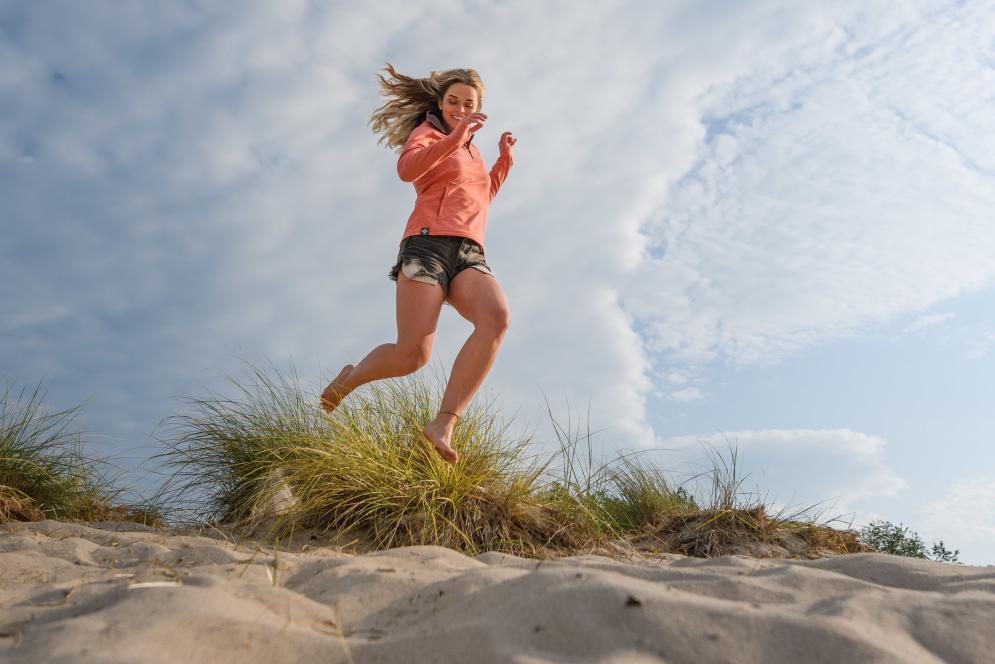 There's no place like the Sleeping Bear Dunes National Lakeshore. The towering bluffs, golden dunes, and turquoise waters take your breath away, even when you've been there a dozen times. This year, things are a little different at our favorite national park, but we have all the info you need to create a perfect trip.
Get to Know the Dunes
If you're visiting for the first time or looking for new inspiration, take a look at these stories we've done about Sleeping Bear in the past:
Some Doors Are Open, Others Closed
 
Open
Philip A. Hart Visitor Center in Empire (9:00 a.m. – 4:00 p.m.)
All campgrounds and camping
Sleeping Bear Heritage Trail
All park hiking trails and trailheads
Picnic areas, parking areas, and boat launches
Dune Climb
Restrooms at Platte River Point, Dune Climb, Glen Haven Historic District
Glen Haven Museums - Thursday - Sunday ONLY
Closed
Pierce Stocking Scenic Drive
South Manitou Island museums
Maritime Museum-keeper's quarters
Manitou Island ferry service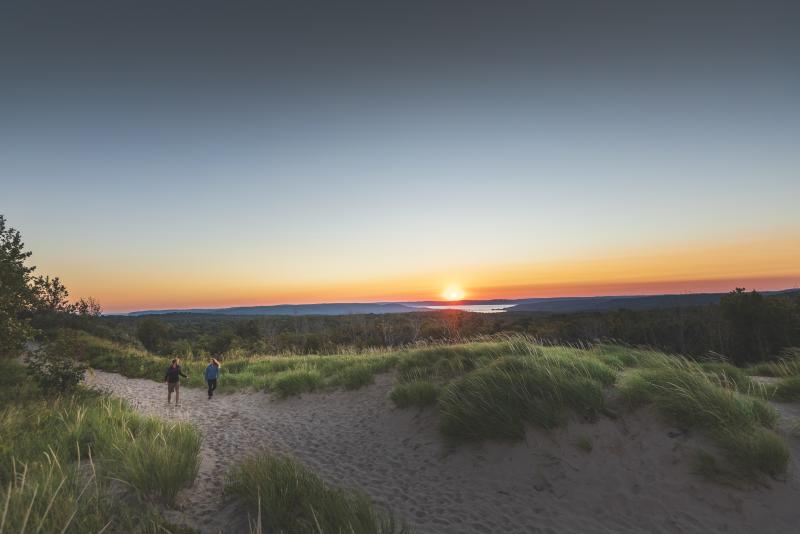 Embrace the Open Space
Sleeping Bear Dunes is big—like 70,000 acres big—so social distancing is easy to do. This year, consider exploring new trails or visiting popular spots like the Dune Climb in the morning or on a weekday. When you encounter other people on the trails, parking lots, or beaches, be sure to observe those six feet of distant to keep everyone safe and comfortable.
Safety Protocols
Sleeping Bear's staff will be wearing masks in the campground offices, visitor center, and other indoor spaces. They request that visitors be respectful and do the same. (Masks are not required while recreating outdoors.) New cleaning policies are in place as well. Learn more about all the safety procedures here.
Don't Forget About Erosion
While COVID-19 is a main concern for 2020, the Lake Michigan shoreline is experiencing significant erosion this year due to record-high water levels. This means some beaches may be smaller, obstructed, or gone altogether, and bluffs and dunes may be changing. Please follow all posted signage for your safety and always use caution when erosion is visible.
Good Harbor Beach
A special note on Good Harbor Beach: construction will be taking place this summer on County Road 669 (S Bohemian Rd.), which normally provides access to Good Harbor Beach and the Good Harbor Bay Trail. Please seek an alternate route!
Sleeping Bear Turns 50!
It's a tough year for a big birthday, but we're still excited to celebrate the Sleeping Bear Dunes National Lakeshore turning 50. Kids can become special 50th Birthday Junior Rangers, while adults will love exploring the virtual art gallery with submissions for the 2020 Artist-in-Residency program.
For more ideas on how to recreate responsibly at Sleeping Bear Dunes National Lakeshore, click here. For the latest information on park openings and closings, please visit this website.