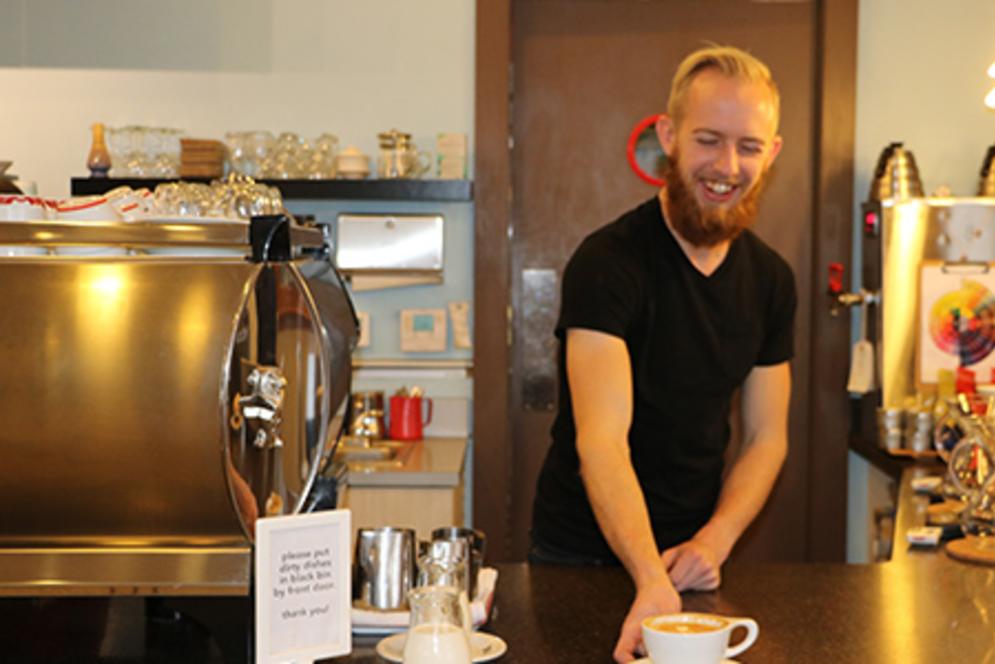 We have the wine, the beer, the distilled spirits and the food, but do we also have the coffee? Often overlooked, Traverse City's coffee culture is alive within the city. Whether it's the first cup of the day or that afternoon latte, your caffeine cravings will be satisfied. 
From small neighborhood cafes to hip modern coffee shops, there's a wide diversity of choices for a quality cup of brew (and in some cases a little something indulgent to pair with it). 
Morsels 
On the east end of Front Street overlooking the Boardman River sits this downtown hot spot known for its tasty two-bite morsels and expertly brewed Intelligentsia Coffee. Contemporary décor with a modern edge gives this shop a cool vibe. 
"The idea that led to the creation of Morsels was to help people feel good – not guilty – about their sweet indulgences and their daily intake of coffee," notes owner Misha Neidorfler. The mini cupcakes pack a huge flavor into just two small bites and the strong brews complement them just perfectly.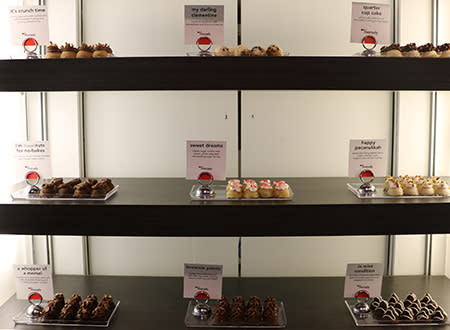 Locals adore this shop for its ingenuity and clever treats. Morsel flavors change daily, but there's always a tempting selection, and beginning in January, the café will return to serving Sunday brunch because of its tremendous success last winter.   
Secure a window seat, order a latte and go ahead and indulge here. After all, it's only two bites! 
Aroma's Coffee & Tea
Tucked away in the Bayview Professional Centre on the far west side of Traverse City is a gem of a coffee shop. Whether you are heading to the Sleeping Bear Dunes National Lakeshore, to the Leelanau Peninsula wine trails, up the scenic coastline of M-22 or returning to Traverse City from a day trip to one of these destinations, this shop's location – along the intersection of the Grandview Parkway and M-72 – makes it an ideal place to stop for a pick-me-up.
Don't let the office building scare you away from this warm and cozy café that is accurately named to reflect this friendly place.  Step inside and within a matter of seconds you will be greeted with a smile and quickly swept away in a sea of comforting aromatics.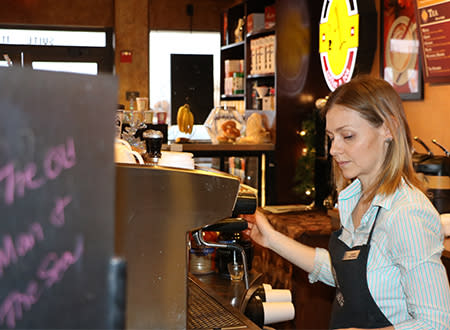 Known for their chai tea latte – which is said to be "the best in town" – they also have a variety of teas including botanical, white, green, pu-erh, oolong, and black.  
Good Harbor Coffee
On the corner of Union and Front streets is one of Traverse City's oldest coffee establishments, recognized for its quality brews and delicious baked goods – including gluten- free options. Small and inviting, this café is perfect for a cup to go or quick meeting with friends.  
Often filled with locals waiting for their daily coffee, this shop has a tendency to fill up rather quickly. Don't let the small line deter you. The baristas are well versed in coffee making (and friendly, too) and you will have your coffee or tea in a matter of minutes.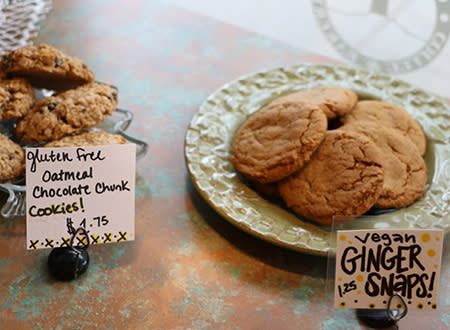 Favorites vary in this shop, but mine is consistently a caramel cappuccino paired with one of their delicious homemade scones.
BLK\MKT 
Located in the Warehouse District, just a few minutes from Downtown Traverse City, BLK\MKT is quickly becoming one of the area's hippest new coffee shops. Set inside a series of unique stores within this budding neighborhood, the décor is modern and minimalist, lending itself to an edgy vibe where the focus is on the coffee. 
Owner Chuck Korson has a 10-year history in the coffee service industry, from Iowa to Kentucky and back to Traverse City, where his entrepreneurial spirit lead him to open BLK\MKT about a year ago. His vision was to create a different kind of coffee shop – one that excels in customer service and builds a community around the people who work and visit the café.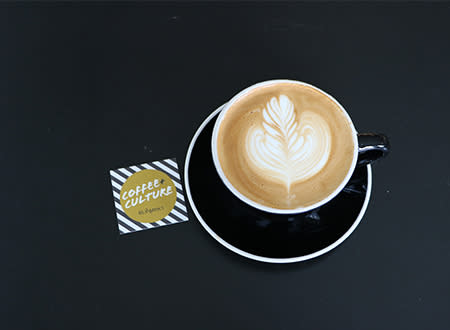 With BLK (short for black) in its name it's no wonder this shop is known for an excellent cup of basic black coffee. But if you are feeling like you need something extra, try a latte. The rich, dark flavors are perfectly complemented by the milk, and the final presentation is pure coffee art. 
Higher Grounds Trading Co.
Nestled into the former laundry buildings of the Village at Grand Traverse Commons, Higher Grounds is a coffee shop and a roasting company.  Rich aromas fill the air as you step inside the renovated historic space with tall ceilings, colorful décor and a funky atmosphere. 
Focusing on fair-trade coffee from around the world, this is a local business with an impactful global mission. The coffee beans are sourced from small-scale growers and the result is amazing coffee that you can feel good about drinking.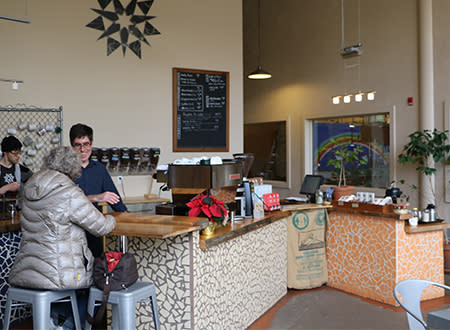 Small benches await your arrival where you can watch the roasters at work through the viewing windows. The house pour is always my favorite and there's an awesome selection of bulk coffee for purchase.