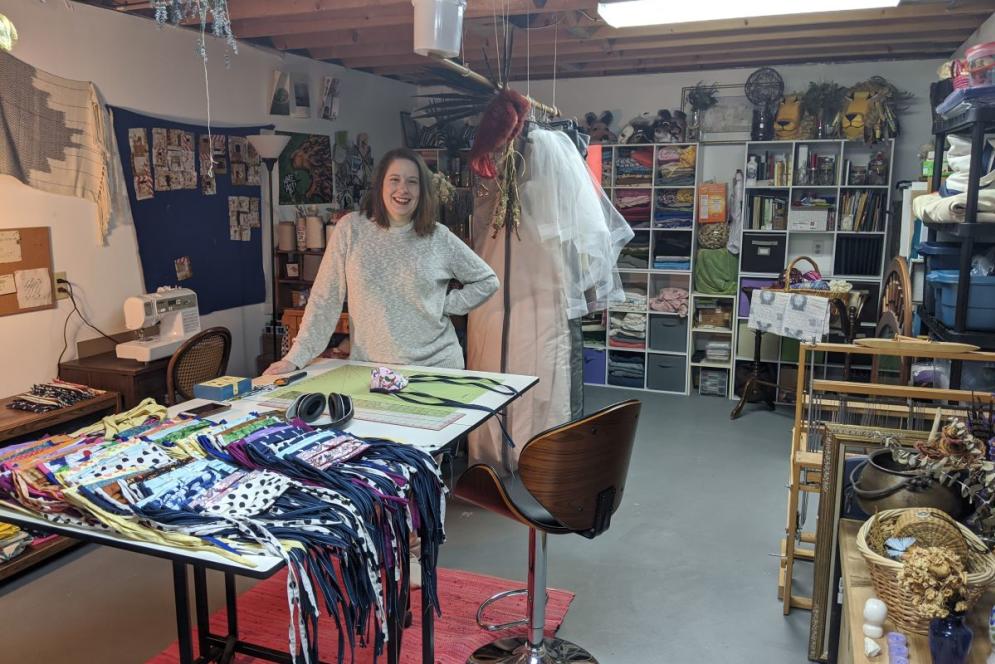 In this Bright Spots blog: Parallel 45 Theatre and Northwoods Hardware protect our community.
We all need bright spots in our day, now more than ever. Our community is full of people and businesses doing amazing things in the face of challenging times, and we want to celebrate the light they're shining in northern Michigan. Read on for inspiring stories about the folks who make Traverse City a pretty great place. 
Parallel 45 Theatre: From Costumes to Masks
Northern Michigan was saddened when the renowned Parallel 45 Theatre had to cancel its summer season. The Summer Theatre Festival is a wonderful way to enjoy a show featuring international performers in the great outdoors, a hallmark of summer in Traverse City.
But the team at Parallel 45 has made lemons out of lemonade. Or, to be accurate, masks out of costumes.
Professional costume designer, Mica Harrison, is putting her talents and decade-long collection of fabric to use making masks for local frontline workers and our community members with pre-existing health conditions. To date, she has donated over 300 masks directly to the community and expects to distribute close to 1,000 masks by the end of May.
Thank you, Mica and Parallel 45!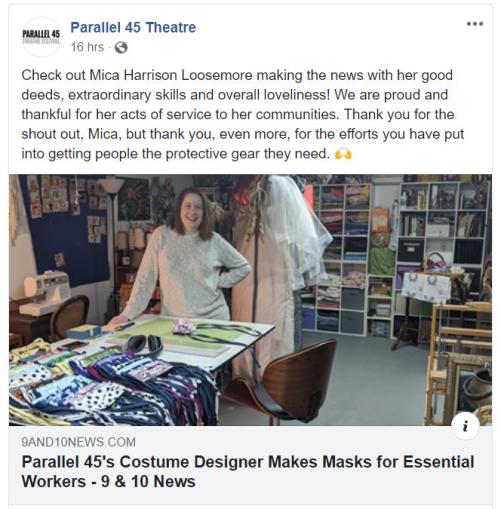 Northwoods Hardware: Donating Face Shields 
Tucked in beautiful Glen Arbor, Northwoods Hardware doesn't normally have much to do with the medical field. But when one of their suppliers switched gears and started producing medical-grade face shields, Northwoods decided to step up.
The hardware store has committed to donating 1,320 face shields to Munson Hospital. They're also encouraging locals to get involved in a fundraiser to double that number to 2,640, which is a full pallet of the in-demand PPE. $30 buys 10 shields, with the full pallet amount totaling $7,920. No small amount, but those face shields make a life-saving difference for hospital employees.
Donations can be made by check. Visit their website or Facebook page for more information!
Thank you, Northwoods Hardware!