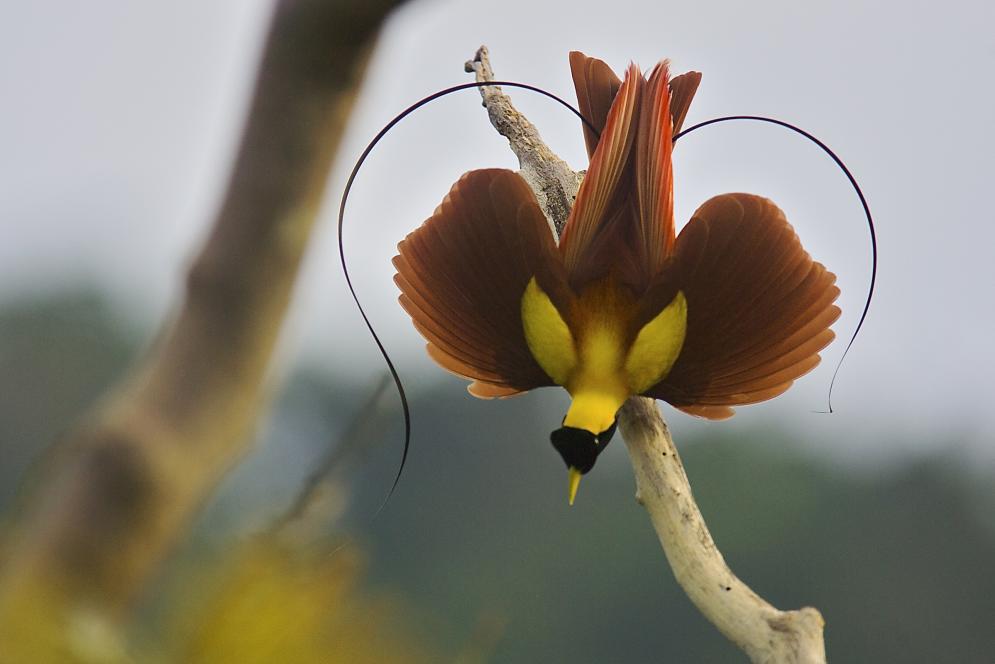 I heard my first loon last night. Far out on the harbor, that strange wild, half-crazy laugh came out of the evening mist.  Back from the warm places where they spend their winters, back to join us in the uncertain Northern springtime. I love those big birds.
We're starting to see and heard lots more of our returning migrants now.  Thanks to its coastal location along the northern shore of Lake Michigan and its many inland lakes, marshes and ponds, Traverse City and Benzie County are favorite destinations for thousands of migratory birds. Like their human counterparts, many are only stopping for a few days of relaxation and refreshment. Others settle down for the whole summer -- but their arrival is cause for excitement among birdwatchers.
Each year, hundreds of birders head north to enjoy this region's birding opportunities. Many come for the annual spring migration, between mid-April and the middle of May, when a diverse population of migratory birds congregate on the triangular Leelanau Peninsula west of Traverse City.
"Because of all the public land in this area, we have almost unlimited access to over 80,000 acres with a tremendous variety of habitat and more than 300 bird species," said Traverse City birder David Barrons.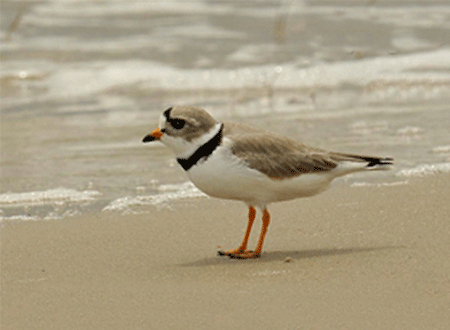 At the Sleeping Bear Dunes National Lakeshore, for instance, birders will not only find a large variety of warblers and other songbirds, but a chance to spot the Great Lakes piping plover -- a tiny shorebird whose habitat has been wiped out in much of its range. An hour's drive to the east, in the jackpine plains near Grayling and Mio, is the home of the Kirtland's warbler, a reclusive songbird that requires frequent wildfires to germinate the gnarled pines on which its survival depends.
At the tip of the scenic Old Mission Peninsula, there are deep coastal woods where pileated woodpecker and black-throated green warblers can be spotted. In spring, this peninsula is a favorite resting spot for birds of prey, which rest and feed here while preparing to cross Lake Michigan on their spring migration to Canada.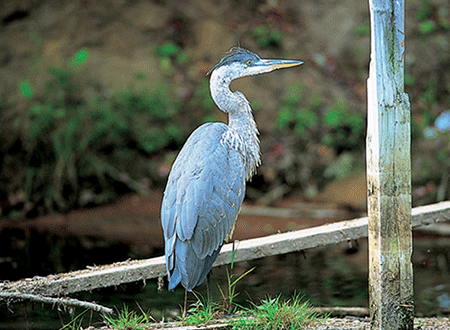 An even larger migration takes place just to the west at the end of the larger Leelanau Peninsula, where the woods and wetlands of the Leelanau State Park provide cover for hundreds of migrating songbirds, raptors and waterfowl. Nearby is the 44-acre Charter Sanctuary, established by veteran birders Jim and Kay Charter as a safe haven for over 130 species of migrating, nesting and resident birds – including black-billed cuckoos, grasshopper sparrows and bobolinks.
Birders in Traverse City can also make use of an innovative Internet tool to help them find prime birding sites: the Sleeping Bear Birding Trail, a web-based "road map" to over 120 miles of shoreline. The trail includes almost 40 birding sites within a short distance of state highway M-22 from the Traverse City limits to Manistee.