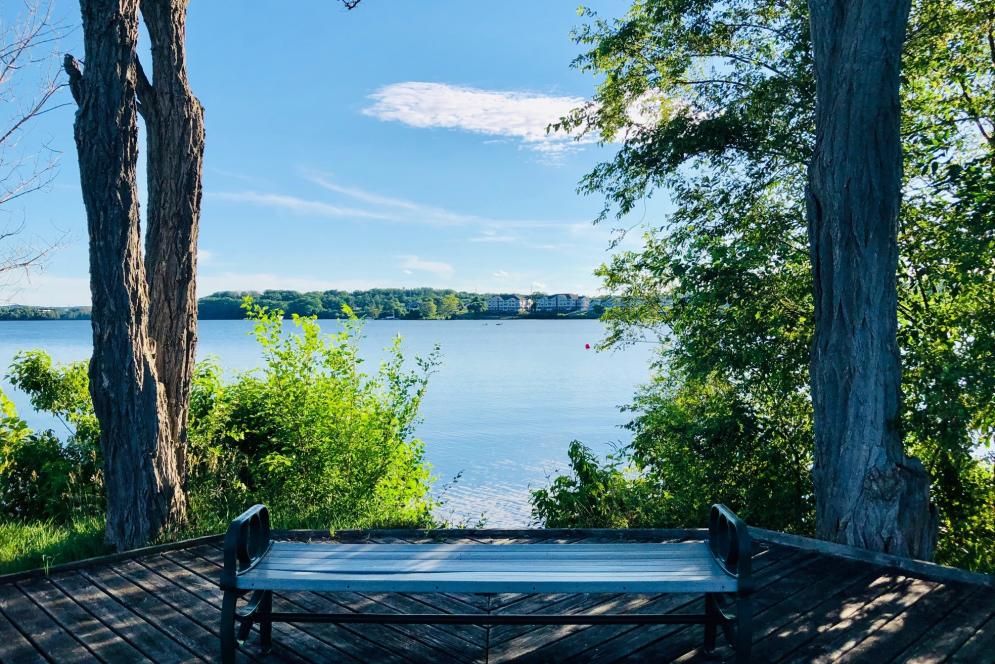 Do you know NOBO? The North Boardman Lake District waits to be explored just east of downtown Traverse City. It's home to Boardman Lake, multiple breweries and restaurants, and great walking and biking trails. Get to know NOBO with our itinerary below!
Stop 1: Lunch
Lunch time! Raduno is a scrumptious delicatessen and café featuring house-made pastas and pizzas, fresh salads, and more. Enjoy a meal on their outdoor patio or get your lunch to go for a picnic by Boardman Lake. (If you're feeling picnic-y, we recommend heading to Hull Park for a quiet spot and beautiful views.)
Stop 2: Bike Rental
Think you'll have trouble finding a spot to rent a bike? Think again. One corner of NOBO hosts three amazing bike businesses: Brick Wheels, City Bike Shop, and McLain Cycle and Fitness. Find the gear of your dreams before hitting the open trails.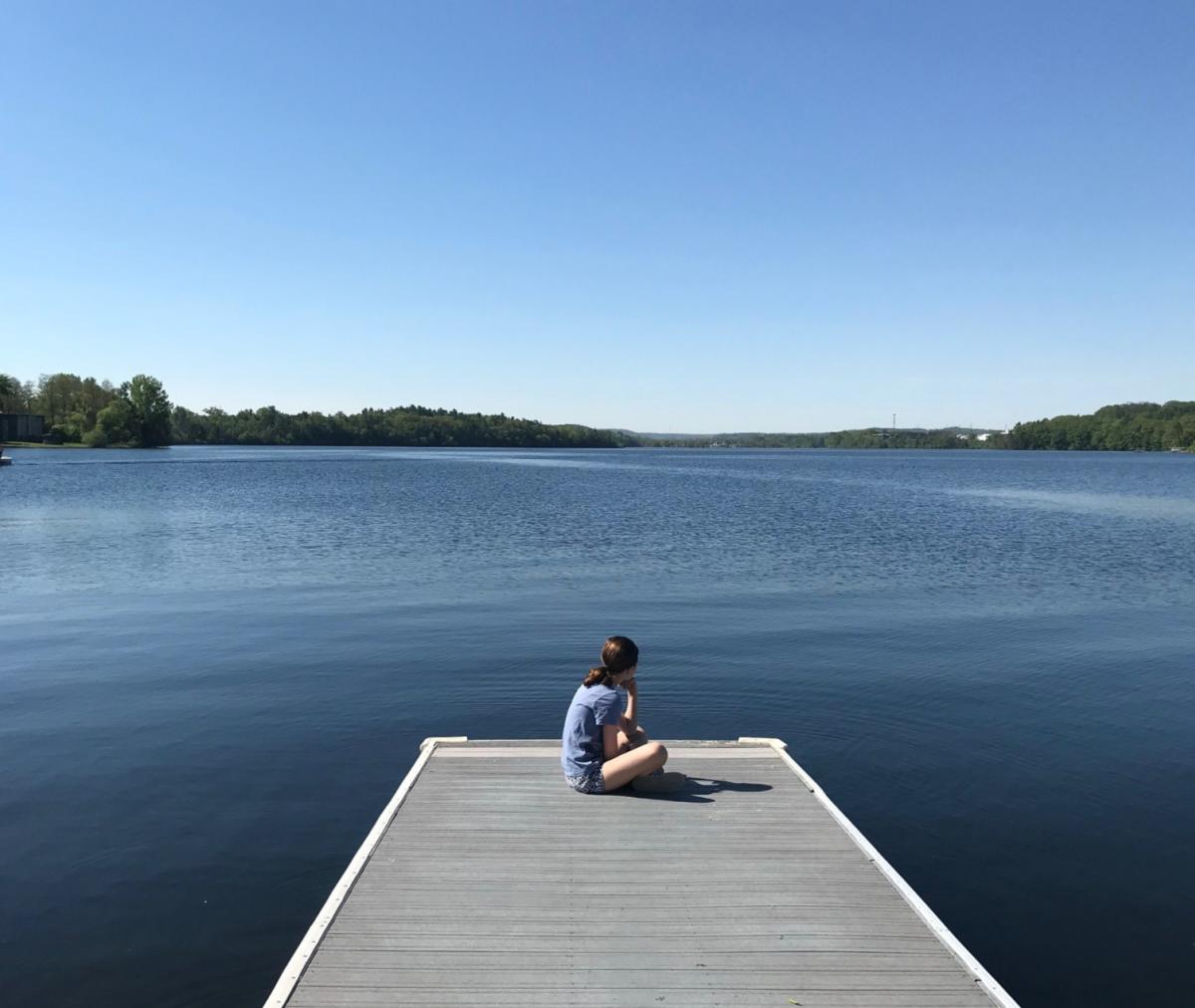 Stop 3: Boardman Lake Trail
Nicknamed the BLT, this trail will one day circle the entire Boardman Lake. Though some work is still in progress, you can enjoy walking or biking the paved, four-mile trail already in place. The path is wooded and filled with beautiful views and wildlife. Be sure to rest for a moment at the 15-acre Medalie Park at the south end of the trail.
Bikers looking for a longer ride can connect with the TART Trail, an urban pathway that runs over 10 miles through the town.
Stop 4: The Filling Station Microbrewery
All that exercise means it's time for a good meal. The Filling Station is located in—you guessed it—Traverse City's former train depot, though few trains rumble by these days. They serve up "ales by the rails" alongside incredible flatbread pizzas with inventive and fresh ingredients.
The family-friendly (and dog-friendly) space includes indoor dining and expansive outdoor seating with lake views. You'll also be right by Skegemog Gardens in case you (or the kids) need some fresh and local treats. Just don't play on the tracks!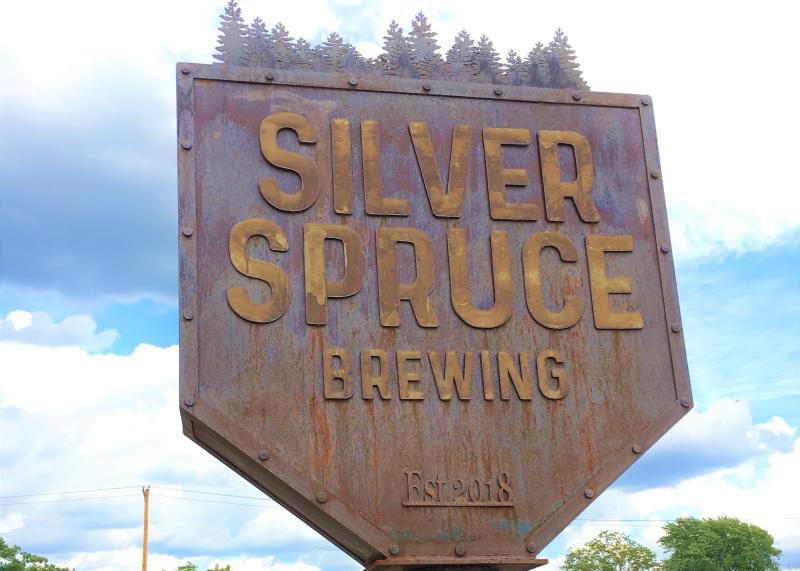 Stop 5: Silver Spruce Brewing Company
The last stop of the day is at Silver Spruce Brewing Company. One of the newest additions to Traverse City's vibrant beer scene, Silver Spruce offers a variety of brews in a laid back atmosphere. Hang on the patio and enjoy a beautiful northern Michigan sunset.
BONUS: Historical Stops in and around NOBO
Whether you're a history buff, an appreciator of classic architecture, or just curious about Traverse City landmarks, here are some of the historical sites near NOBO.
Antiquities' Wellington Inn: this 1905 mansion now serves as a stunning B&B. (Sounds like the perfect place to stay for a NOBO trip!)
The Box: now a residential space, this was once a 1900s cigar factory
The Grand Traverse County Courthouse: the red-brick building has stood here since 1900
The Filling Station: remember these guys from dinner? Their new digs are pretty old, dating back to when the station was built in 1927
The Boardman Neighborhood Historic District: find beautiful Victorian homes throughout the neighborhood