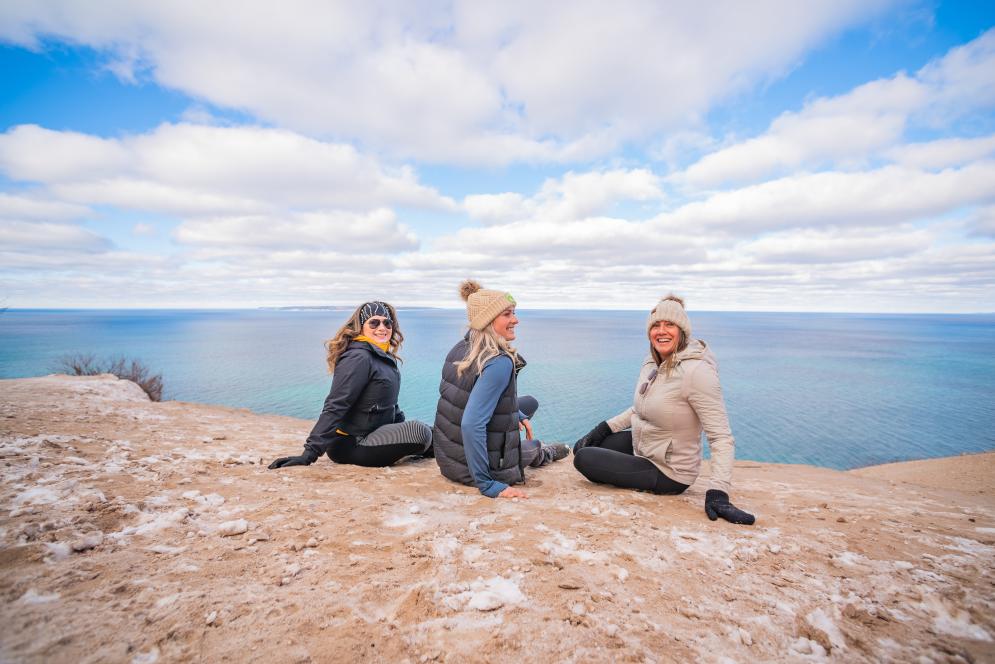 So many of us think of Traverse City as a warm-weather destination, a place of golden beaches, blue waters, and green forests. But here's a little secret…winter up north is gorgeous too. You can hit the ski runs, snowshoe or hike through the woods, or just curl up with a cozy glass of wine and watch the snowfall.
Here's what you need to know to have fun in the snow.
We're Open



That's right—nearly all the wineries, breweries, restaurants, shops, and hotels stay open year-round. Traverse City has become a four-season destination, and we make sure you can make the most of your winter getaway while you're here.
We're on the hills


Skiing—downhill and cross-country—are popular pastimes up north. With incredible ski resorts like Crystal Mountain and Mt. Holiday, there's no end to how many times you can ride the chairlift and find some fresh powder.
We're Outside
 
Bring your parka (or buy one during your stay), because the snow doesn't stop us from enjoying the great outdoors. Have you ever seen Lake Michigan coated in ice? Ridden a fat tire bike along a peaceful path? Taken a horse-drawn carriage through the snow? Or stroll through downtown with snowflakes falling? All of that—and so much more—awaits you this winter. 
We're eating well
 
We have to fuel up for hibernation, right? You'll find a more leisurely pace at the restaurants in town, which means you can walk right in and savor a meal at your favorite table. Throughout the winter, fun foodie events like Amical's Cookbook Dinner Series and Traverse City Restaurant Week keep the experiences and the flavors fresh.