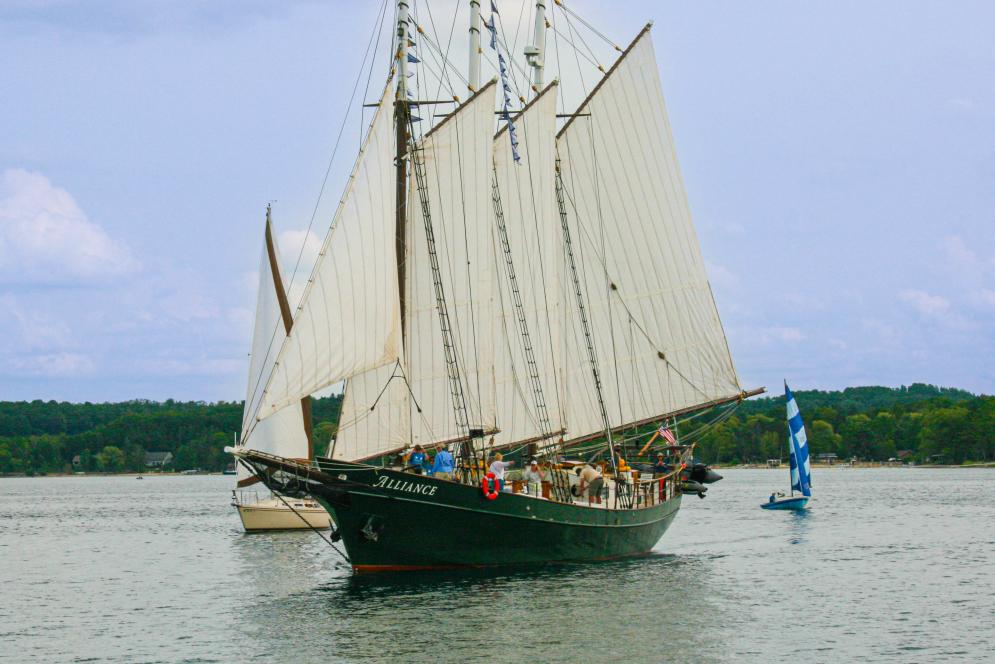 "She's beautiful, isn't she?" That statement from the Executive Director of Inland Seas Education Association (ISEA) Fred Sitkins marked the community welcome of a new three-masted schooner that will ply the Great Lakes based out of Suttons Bay. 
The Alliance was greeted by hundreds of supporters who came to watch the ship arrive in port for the first time. Once the ship was safely secured, the eager crowd put their feet on the deck for the first time and did a thorough inspection of the new addition to the ISEA fleet.
The new ship joins its sibling Inland Seas and is charged with teaching a new generation about the fragile ecosystem of the Great Lakes. These lakes hold 20 percent of the world's freshwater and are susceptible to invasive species, pollution, and potentially catastrophic accidents that can foul the water and kill native plants and fish.
It's fitting that the 105-foot, 51-ton Alliance was launched from the same shipyard, Treworgy Yachts, in 1995 just a year after the Inland Seas was launched from the same location.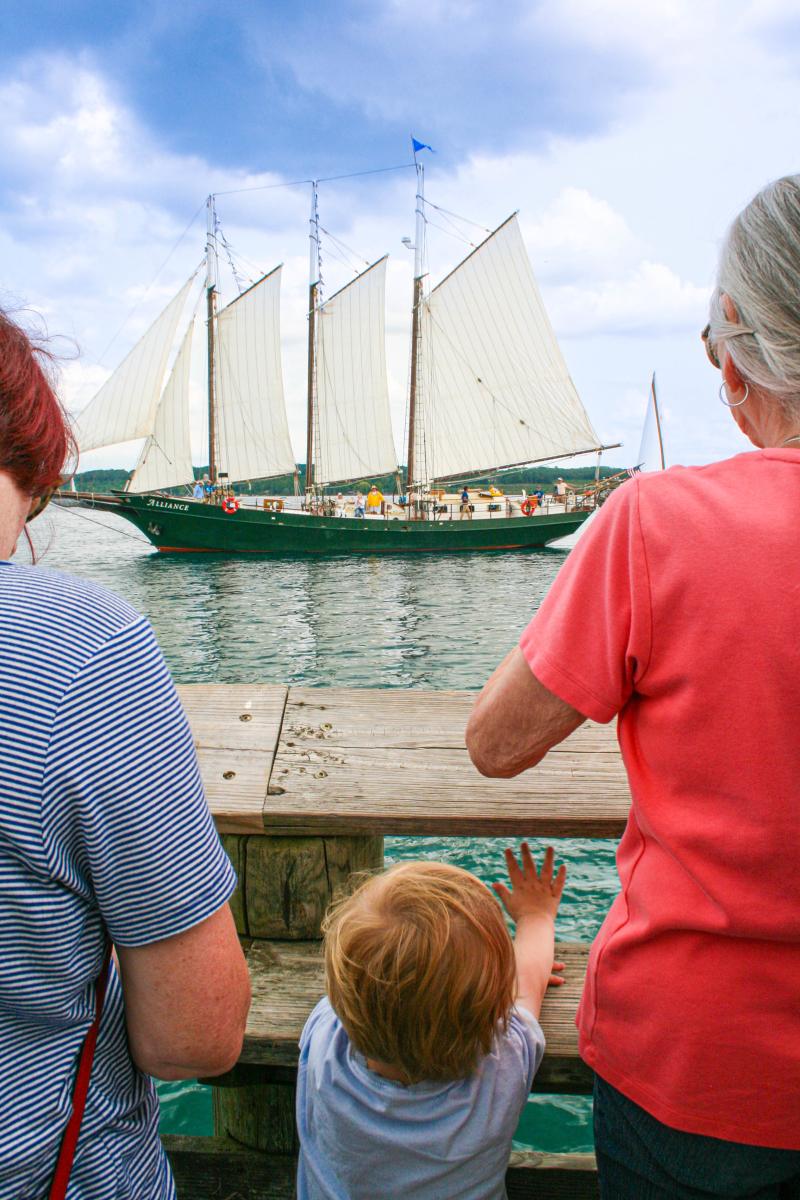 "What a special day," ISEA Board Member, Jerry Ring, told the crowd. He affirmed the board gave its support to the added ship to allow more frequent school programs, not only in northern Michigan but with outreach programs aimed at under-served communities around the Great Lakes, including major cities and rural areas. "Today we celebrate, tomorrow we go back to work," Ring said.
The ISEA programs receive high praise from educators and environmental groups. "We're recognized as a leader in Great Lakes education," said Sitkins. Sitkins adds the two boats attempt to create a passion for the Great Lakes. "People protect what they love. If you love it (the Great Lakes) and understand it, you're in a better position to care for it. This boat will help us do that."
Inland Seas has a vast array of programs to instill a passion for the water. They include education programs, fall sails that take in vibrant colors, night sales that include observational astronomy, and overnight programs. Full details are available at www.Schoolship.org.
Now when you see a three-masted sailing ship around Grand Traverse Bay, or elsewhere on the Great Lakes, that ship may be the Alliance. Be assured the ship is doing serious work building a love of the water and creating the next generation of Great Lakes defenders.