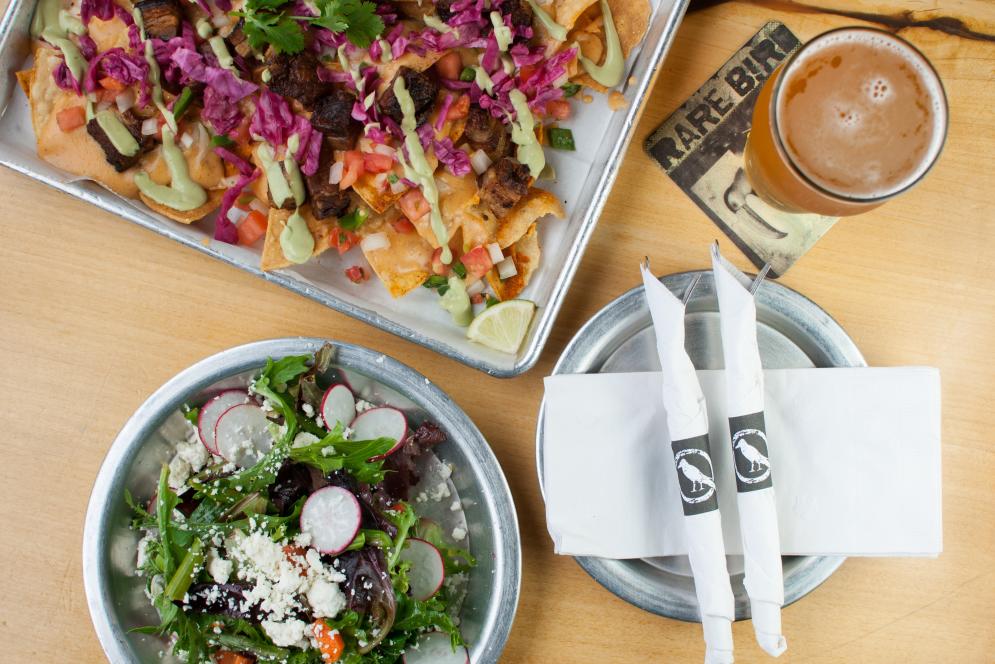 With so many options, how do you choose a brewery to visit when you're in Traverse City? Every brewery in the region has its own personality and style, and we've compiled a great selection for whether you're walking downtown or interested in a day trip outside of the city.
Pick a few from this list, or spread them out across multiple days for a curated beer tour of your own. Let us know what your favorite stop is along the way!
Rare Bird

In the heart of downtown Traverse City, Rare Bird has an intimate, cool vibe that surrounds you in sustainably harvested and reclaimed wood. They use local malt and hops grown in Michigan whenever possible and serve both their own brews and house-made cocktails on tap, as well as a selection of other beers from across Michigan and the world. The brewer at the helm is none other than Tina Schuette, co-owner of Rare Bird and founder of the non-profit Pour for More.
Earthen Ales

Another great female brewer in Traverse City, Jamie Kidwell-Brix, is part of the husband-wife duo that owns Earthen Ales. Their casual brewery location is nestled near the Watertower at The Village at Grand Traverse Commons. Enjoy a great hike through the 140+ acres of wooded trails and reward yourself with a delicious beverage. Plus, bring in your own food to the Brewery from any of the amazing restaurants nearby!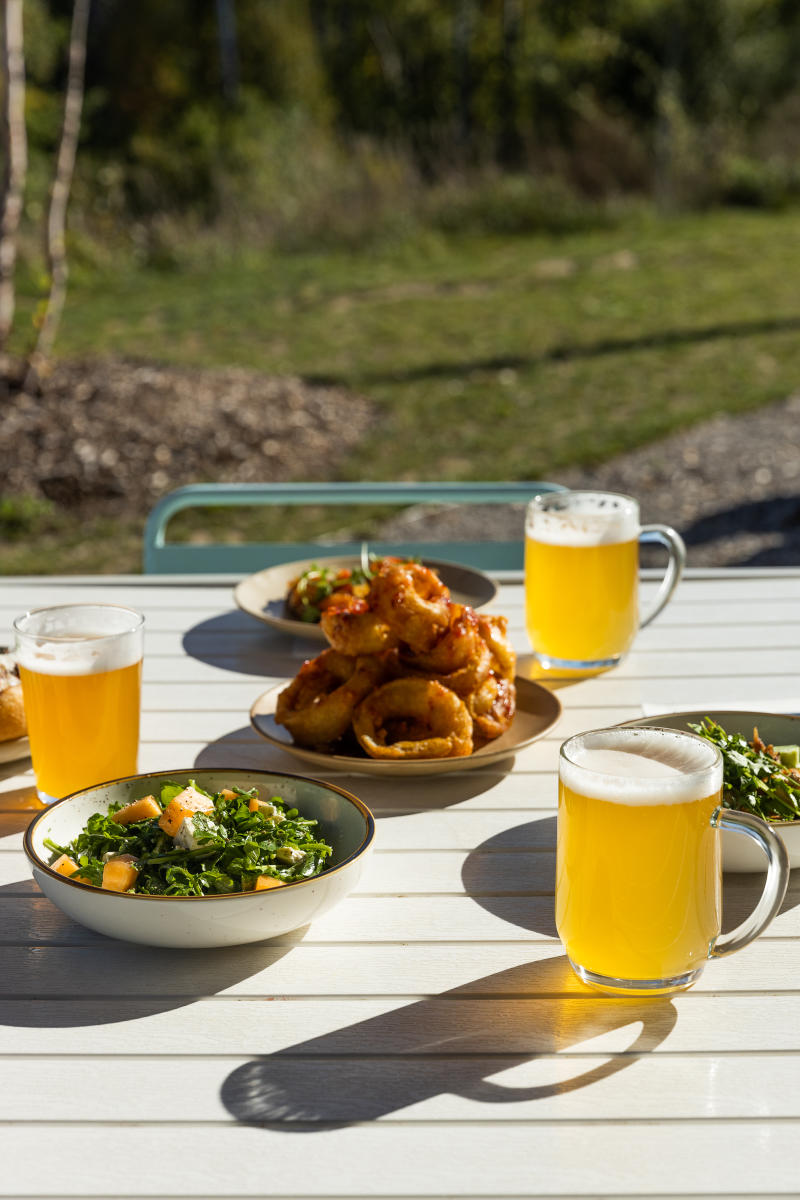 Farm Club

It's hard to picture a more beautiful setting for a brewery and restaurant than a working farm in Leelanau County. With a commitment to local agriculture and sustainability, the team at Farm Club has diverted over 69,000 lbs of grain from the brewery tanks to feed animals at a local farm, keeping it out of the landfill. Be sure to come hungry for fresh food made from scratch in their kitchen or pack a picnic for later with prepared foods from their market.
Five Shores

The perfect stop on a day trip to Beulah, Five Shores Brewing is a laid back comfortable environment with loads of seating both inside and outside of the historic Quonset building. Head brewer Ellie Maddelein is a graduate of WMU's Sustainable Craft Brewing Program, already making waves in the industry at 23 years old. Take your pick from Lagers, IPAs, and more —  with each beer brewed using simple ingredients and meticulous attention to detail.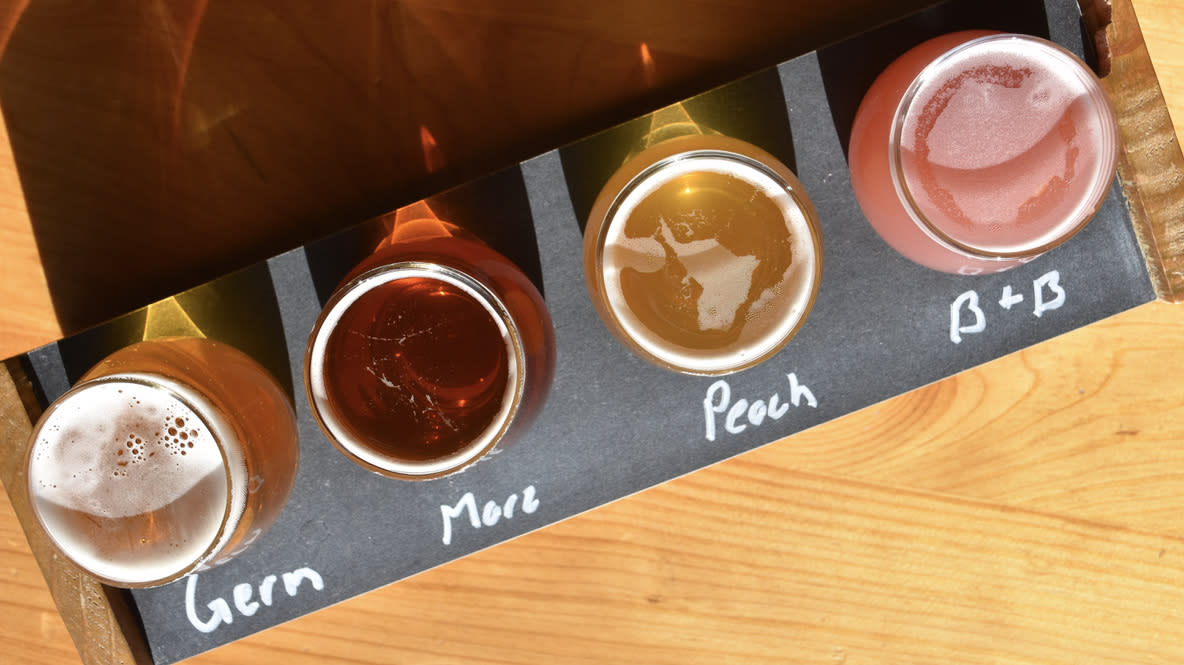 Silver Spruce

Eighth Street in Traverse City is a newly bustling part of town. While you're riding a bike across the renovated bike lanes, take a stop at Silver Spruce Brewing. From year-round, European-style staples like the German Pilsner to rotating crowd favorites brewed with flavorful fruit; It's difficult to choose just one, so try a flight and see if you can pick a favorite!