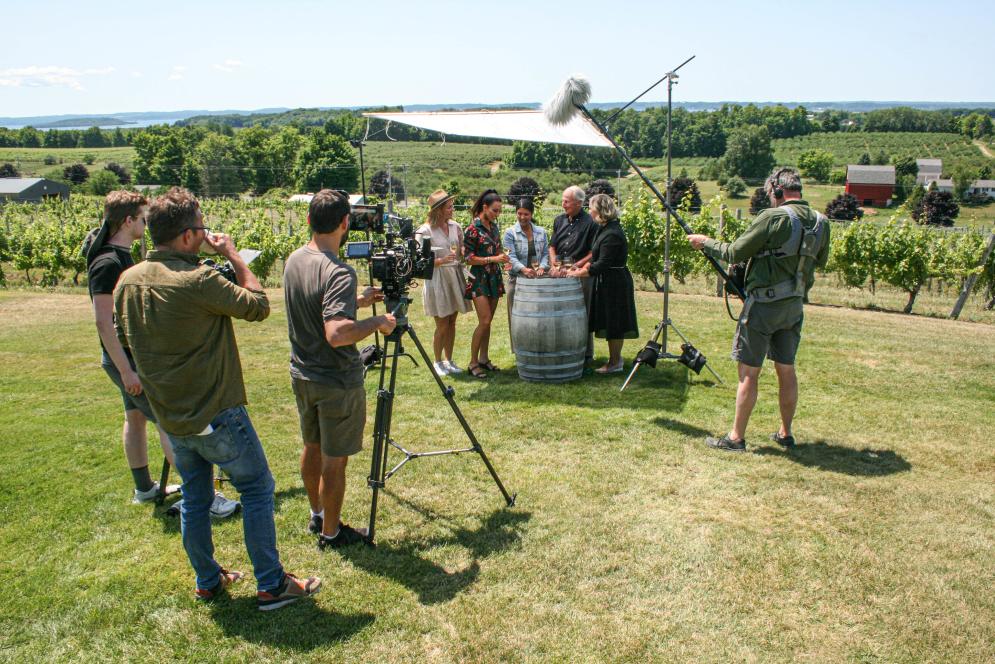 Is it possible that Traverse City can compete with the most beautiful wine regions of Europe and South America? After all, they have steep cliffs that hug stunning, meandering rivers and grapes that grow in volcanic soil. 
But northern Michigan has its own story to tell. We have the magnificence of the Great Lakes and soil created 12 thousand years ago by receding glaciers. We have over 40 wineries that compose the Traverse Wine Coast. 
A Norway-based television show recently came to Traverse City to produce a program called Wine First that will air on Public Television stations across the country later this year. The self-proclaimed goal of the show is to visit the most beautiful wine regions and find the ultimate match between wine and food. But the program puts the primary emphasis on wine, hence the name. 
Show hosts include sommeliers Liora Levi and Maya Samuelson and they are joined by food enthusiast Yolanda Ano. This was their first visit to northern Michigan and their first deep dive into the wines of the region.  
We will know a detailed evaluation of the wines when the show airs, but during informal discussions after the taping, the hosts appeared to like what they saw and tasted. They indicated the wines reflected the cool climate while creating light and refreshing wines. 
As for the region, they took a deep dive into the wines of Chateau Chantal, Brys Estate, and Black Star Farms. They walked along the beach that overlooks Sleeping Bear Dunes National Lakeshore, successfully tried their hands at using an E-Foil (a paddleboard-looking device that elevates the rider above the water), picked and tasted fresh sweet cherries from the tree, and shopped for cherry products in downtown Traverse City. They savored local flavors with a meal prepared by the chef at Grand Traverse Resort and Spa and watched a spectacular sunset from the 16th floor of Aerie Restaurant. They also enjoyed diverse meals that included local whitefish and Asian fusion, from restaurants like Red Ginger, Artisan at Delamar, and Boathouse.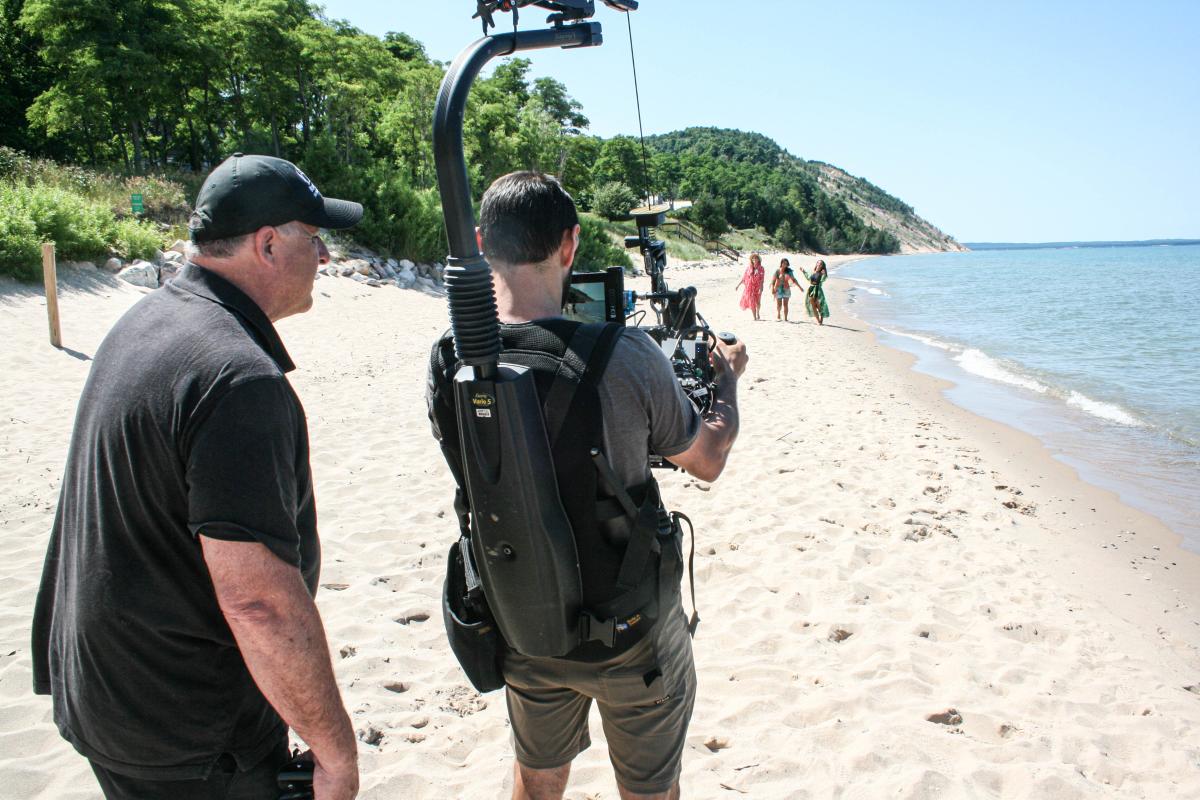 These wine and food experts had a wealth of experiences to judge northern Michigan against better-known areas around the globe. "This program puts our region on an equal footing with some of the top European wine regions," said Marie-Chantal Dalese of Chateau Chantal. "Every indication from the hosts is that they were fully impressed not just with the wines, but also the natural beauty of the region." 
If you question whether Traverse City can compete with the most beautiful wine regions of Europe and South America, you are challenged to drive along the Leelanau or Old Mission Peninsulas, find a wine tasting room, and judge for yourself. The answer will be given to you when you take a sip and marvel at the next sunset.