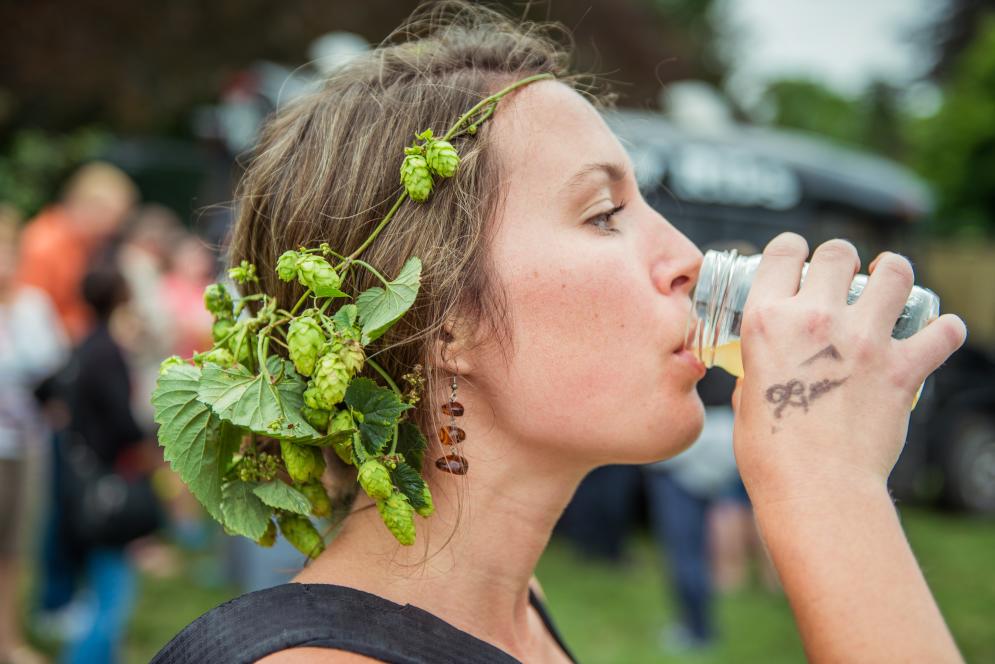 Nearly 100 brewery members of the Michigan Brewers Guild will gather on Saturday, May 13 for the 2nd Annual Spring Beer Festival at Turtle Creek Stadium in Traverse City. Beer lovers will have about 465 different brews (and 76 unique styles) to sample from breweries all across Michigan. Tickets for the festival – one of five hosted each year by the Guild – are available for $50 in advance ($60 the day of) and include 15 tokens each redeemable for a 3-ounce beer sample.
The home of the Pit Spitters is a prime location for this outdoor festival, with breweries spread out along the first and third base concourse as well as in the grassy area beyond the outfield fence. Thirsty attendees are met with smiling faces from brewers, volunteers, and other guests excited to share in the day's festivities.
In addition to the vast array of beers offered, the festival offers food concessions provided by the ballpark as well as live entertainment including Mark Lavengood and The Marsupials. Midafternoon will be the signing of the Michigan Beer Fight Song and the ceremonial tapping of the Festival Firkin. Those looking for souvenirs should stop by the Merchandise Tent to pick up hats, t-shirts, silipints, and other logoed swag.
The Michigan Spring Beer Festival runs from 1-6 pm, with admission at noon for Enthusiast Members. For just $35 a year, anyone over the age of 21 can join this esteemed club and not only receive early access to each of the Guild's festivals but they're provided with an opportunity to purchase tickets to those festivals two days ahead of the general public. 
All proceeds from the Spring Beer Festival support the Michigan Brewers Guild, a non-profit trade association with a mission to promote and protect the Michigan beer industry.
Attending this event supports local breweries. And it's a heck of a lot of fun! Purchase tickets HERE!