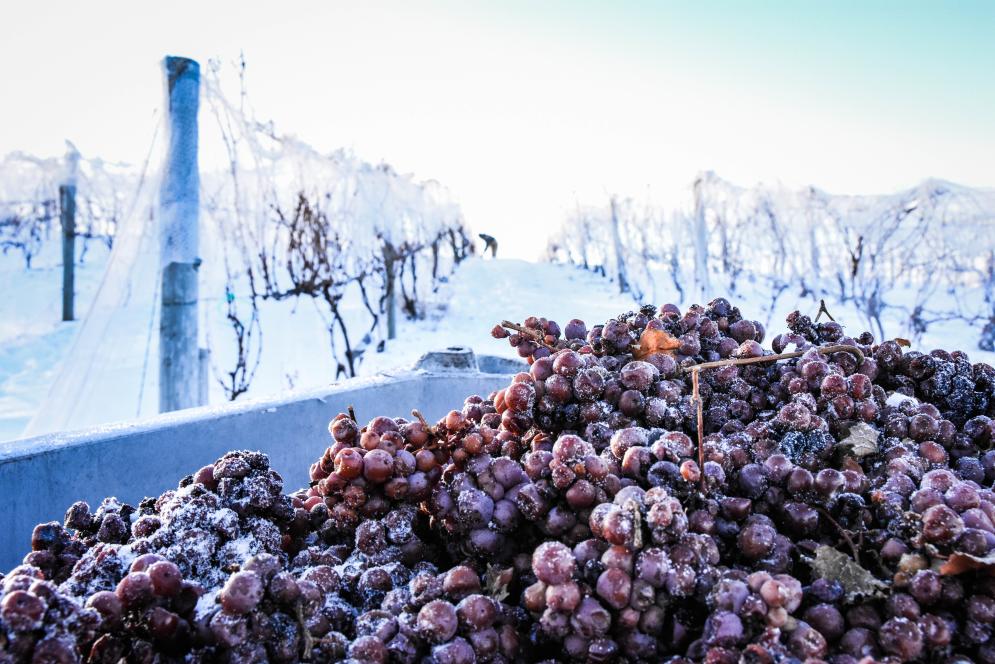 Ice wine is a specialty dessert wine made from grapes that have been frozen naturally on the vine. Very few locations can make true ice wine, and the Traverse City area is lucky to be one such spot.
To learn even more about this "liquid gold", we tapped Marie Chantal Dalese, Certified Sommelier and owner of Chateau Chantal Winery and Inn on the Old Mission Peninsula. Chateau Chantal aims to produce ice wine each year, and they do it well; in fact, in 2016, their ice wine was chosen to be served in the White House! Dalese shared that to produce ice wine, vintners start by reserving vineyard blocks in October, when the rest of the grapes would generally be harvested. If it's been a good, quality growing season, they wait for the first deep freeze, when it is roughly between 15-18 degrees for 24-48 hours. At this point, the grapes (sometimes called berries) have lost lots of their water weight, so what remains is concentrated juice and lots of flavor. These berries are then put into the press, slowly pressed as they warm, and the result is a beautiful dessert wine, very high in natural sugars.
"Ice wine is very unique and very special...it can only be made when the conditions are exactly right," the sommelier explained. Wine lovers can expect a consistent product, as there's not a tremendous amount of vintage variation, though its flavors can be very complex and layered. Dalese said Chateau Chantal makes ice wine from Cabernet Franc and Riesling. The Cab Franc ice wine hypes up the berry and rich red wine characteristics expected from that grape, while the Riesling shines with peachy, toasted caramel notes. Besides Chateau Chantal, additional area vineyards have produced ice wine, including Black Star Farms, Brys Estate, Chateau Grand Traverse, 45 North, and Bel Lago, among others.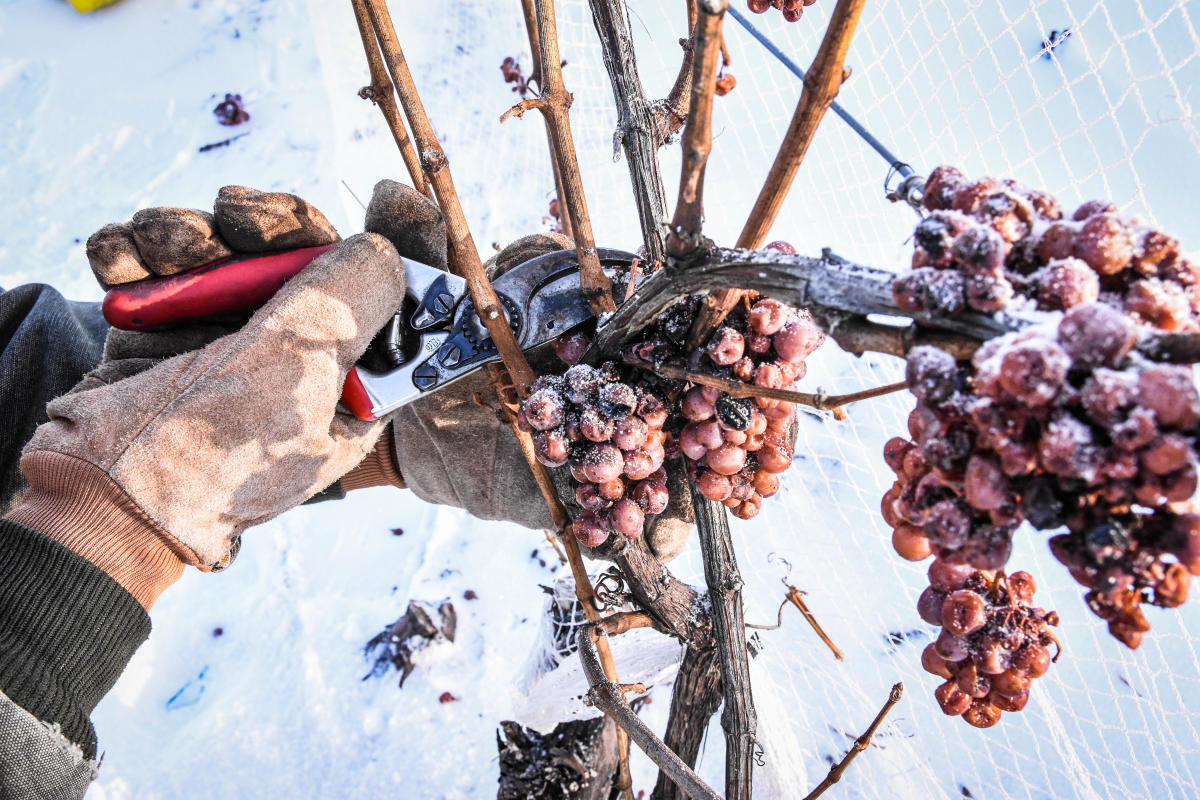 Alanna Grossnickle, General Manager of 45 North, takes advantage of the three-mile trail on property to get guests excited for winter adventure. She shared that it's perfect for fat tire biking, cross country skiing, and snowshoeing during the cold weather months. 45 North is open year-round for tasting, and the team loves the quieter winter months as much as the peak summertime. "We have a very cozy tasting room that's nestled in the trees and it's a beautiful sight to take in all the snow-covered trees in the wintertime," Grossnickle said. "We keep the fireplace going inside all winter long plus- we have multiple outdoor fire pits and multiple outdoor heated igloos."
Wintertime wine tasting in Northern Michigan is a major draw with tons of varied activities and events plus a slower pace with more one-on-one staff time. From snowshoe trails to fat tire snow biking, to glittering igloos, to warm sips of mulled wine and everything in between, it's clear that the Traverse Wine Coast is a world-class place for wine lovers to visit in the offseason.