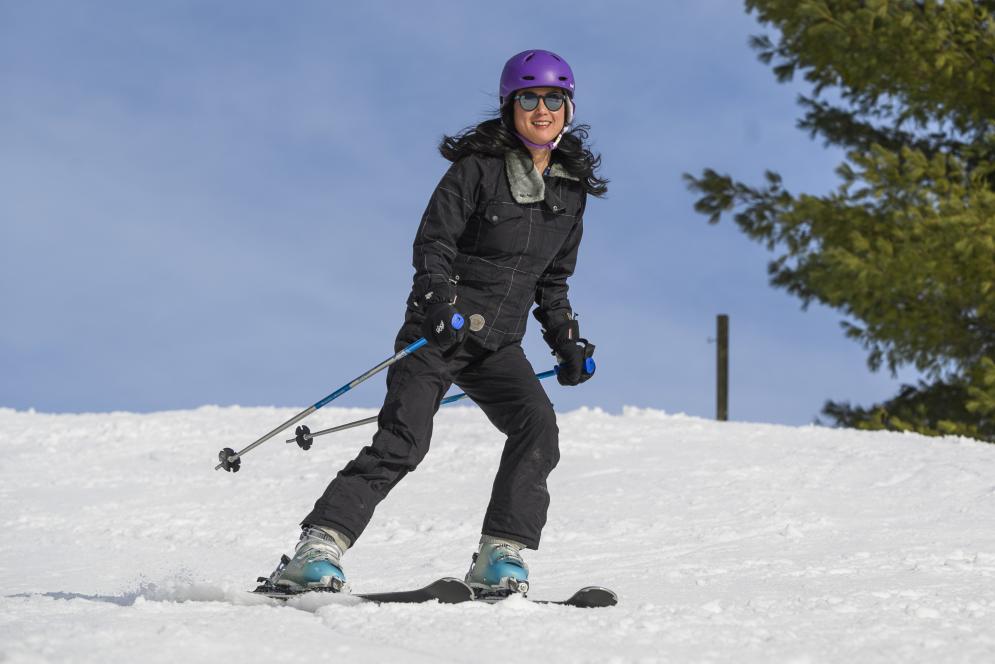 Doubtful you will find a more unique story for the start of a premier family ski destination than you will find at Crystal Mountain. It began as a high school class challenge to find the best location for a ski hill. From that challenge in 1956, Buck Hills opened with a single tow rope powered by an old pickup truck engine. That little engine-run hill morphed into a community ski hill, that later morphed into a full-service family run resort known today as Crystal Mountain.   
This is a skier's paradise. Winter sport enthusiasts can glide over the deep snow base, and gradually build up their confidence to take on more challenging hills. The ski runs include 17 black diamond trails perfect for advanced skiers. But there is skiing for all skill levels with 22-percent designed for beginners and 48-percent designed for intermediate skiers. There are terrain parks and six glade areas, with loads of trees and ungroomed paths to navigate.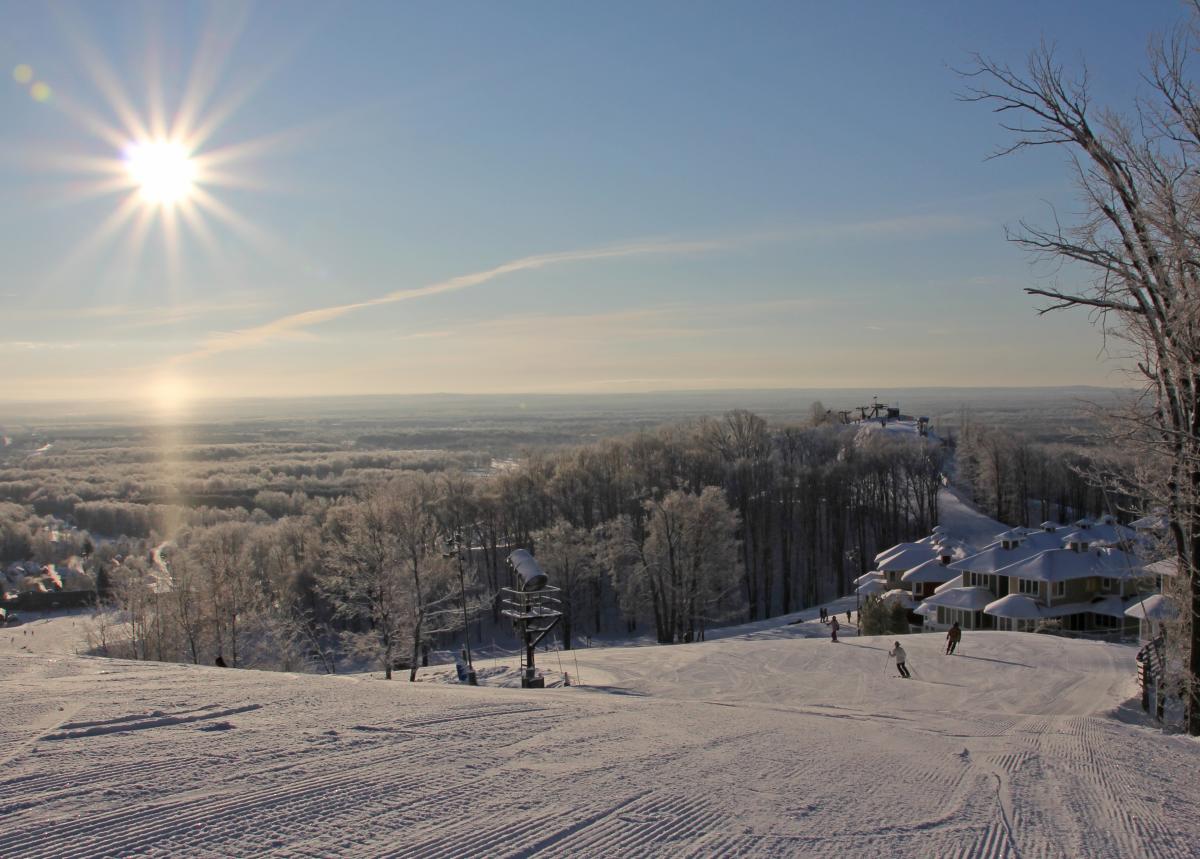 Located in Thompsonville, about 45 minutes from Traverse City, Crystal Mountain has 58 downhill trails, 25k of scenic cross-country trails, an ice-skating rink illuminated at night by twinkling strands of lights, rugged fat bike trails and quiet snowshoe trails. There is truly something for every visitor of the resort, that is known for wide recreational diversity. The Resort is known for the Michigan Legacy Art Park, the award-winning Crystal Spa, hot tub, swimming pools, fine dining restaurant, and even sleigh rides through the woods.    
Crystal Mountain has all the rentals you would expect at a ski resort like skis, boots, poles etc., but they have more. You can also rent fat tire bikes, snowshoe and ice skates. Get the full winter experience. 
Allow your cold winter worries to melt away as you enter the accommodations of Crystal Mountain. The resort has over 250 rooms that include everything from cozy rooms that sleep two at the Inn at the Mountain, to a Swiss-style village that sleeps up to 18-guests. Find a wide variety of options that even includes pet-friendly rooms.  
Crystal Mountain is where winter magic happens. It could be feeling the brisk spray of snow on your face as you challenge yourself and the hill. It could be sitting by the outdoor fire with your favorite beverage in hand and enjoy the afterglow you a full day of outdoor adventure. Or maybe it's enjoying great dining at Thistle Pub and Grille. There is lots to do and see with a ski adventure at Crystal Mountain. 
Pro tip: 
The top of the Crystal Clipper chairlift at Crystal Mountain is one of the best places to watch the sunset in northern Michigan. It is an incredible sight to see the sun setting below the horizon, while sitting high above the fresh northern Michigan snow. It marks another great ski day in the books...but the skiing doesn't stop when the sun goes down. The fun is just beginning. Crystal Mountain has night skiing for all abilities. Lights along the hills guide you and allows you to clearly see downhill. This is a great way to prolong a vacation night and ride the slopes a little longer. Explore the mountain under the moonlight. If you're not in the mood for night skiing, huddle around the fire pit at the bottom and relax with a snack or hot cocoa. Maybe trade your skis for ice skates at the nearby rink and enjoy all that winter has to offer.