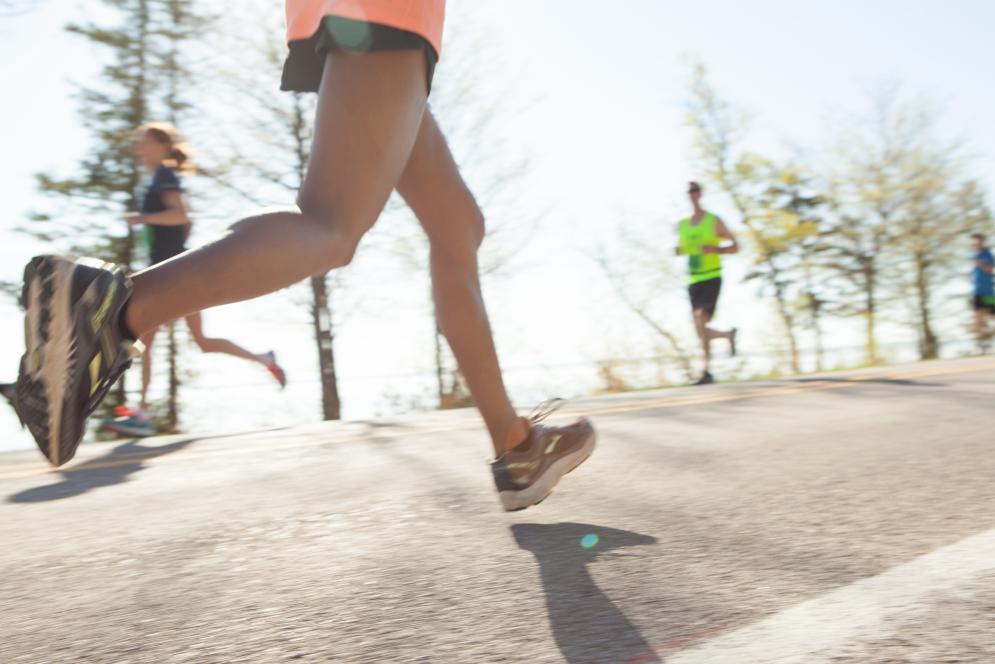 Throughout the past couple of years you might have gotten outside more and really ramped up your exercise, pushing yourself and logging more miles than ever, on foot or bike … or, you've experienced something on the other end of the spectrum as you've felt a little less inspired during the pandemic. (I can relate—I'm somewhere in the middle of this, trying at times to locate my motivation.) 
On this Global Running Day, June 1 — a worldwide celebration of running that encourages people of all ages and abilities to get moving — there's no better time to reignite our love of moving and placing one foot in front of the other. Let's be inspired by the many people who have turned to running (and other forms of exercise) as a solution to help release anxiety, gain perspective, cope with cabin fever, and keep up wellbeing. As organizers of this day say, "let's run together to reflect upon the challenges we've faced and how our communities have endured."
To that end, I'm inspired not only to keep moving but also to share some ideas for great ways to explore my beloved hometown. I'm often asked about the paths and trails I love to run and bike here in northern Michigan, so consider these scenic spots as motivation for your next outdoor adventure in Traverse City.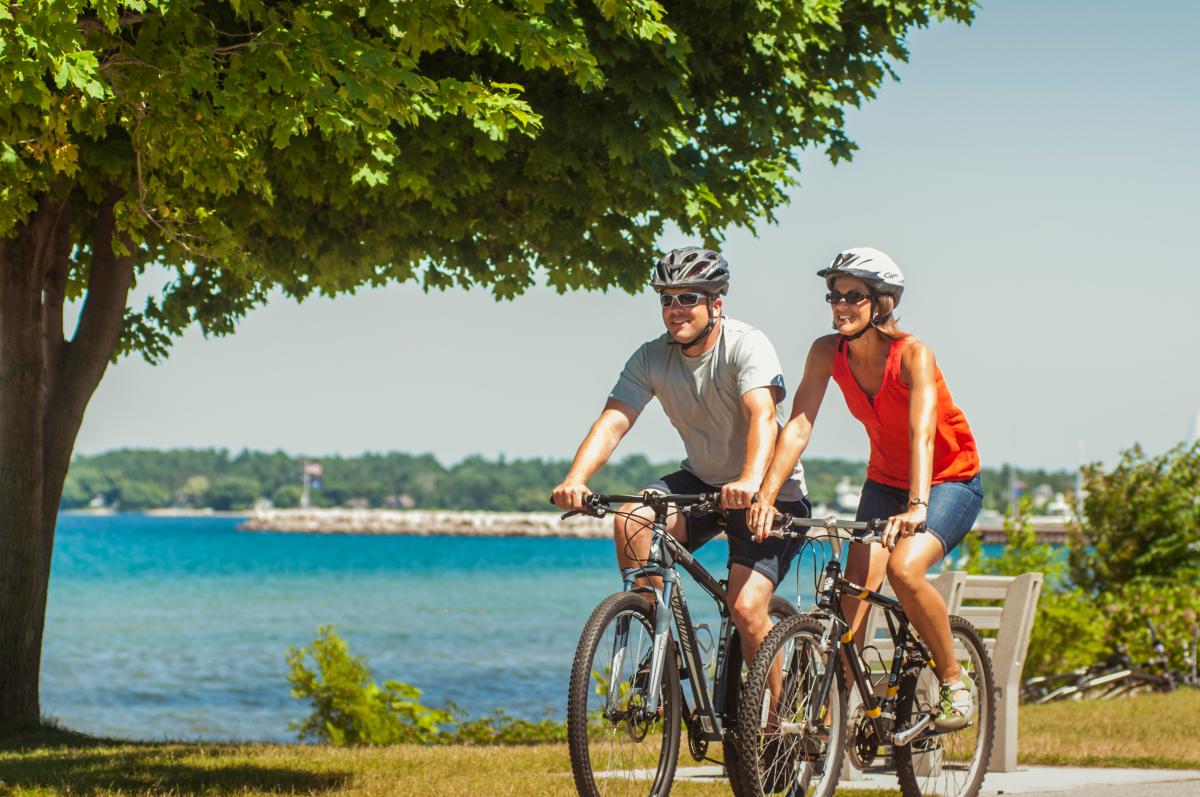 You're looking for … a leisurely Sunday ride-and-brunch adventure. Head to: the TART Trail.
Come summer, a favorite weekend tradition of ours is getting up early and riding into town on the TART for a great morning workout — and some good food (and re-fueling) midway through. If you're looking for a paved trail experience — for a ride or a run, plus brunch afterward — the TART is for you. It's a 10.5-mile "urban transportation corridor" with an eastern endpoint of M-72 (Bates Road) in Acme Township and a western endpoint at the M-22/M-72 intersection in Traverse City. It's flat and easy to navigate, and you'll be treated to views of both East and West Grand Traverse Bays. Get brunch at Benedict, just off Eighth Street, or keep heading west to Red Spire in the Village at Grand Traverse Commons (which is home to an amazing trail system, too).
You're looking for … a loop close to everything. Head to: The Boardman Lake Trail, a 4-mile (and growing!) heavily wooded trail that wraps along the eastern and northern boundaries of this in-town lake.
Soon enough, this path will take you all around the lake. Decades in the making, the final stretch now under construction is the final connection to close the loop around the lake, completing the West Boardman Lake Trail. The loop around the lake will provide a connection to NMC's University Center, Logan's Landing, and businesses along Cass Road and head south of South Airport Road connecting to the Boardman River Trail. After your run or ride, be sure to stop by the Filling Station for the very best pizza and cold brew.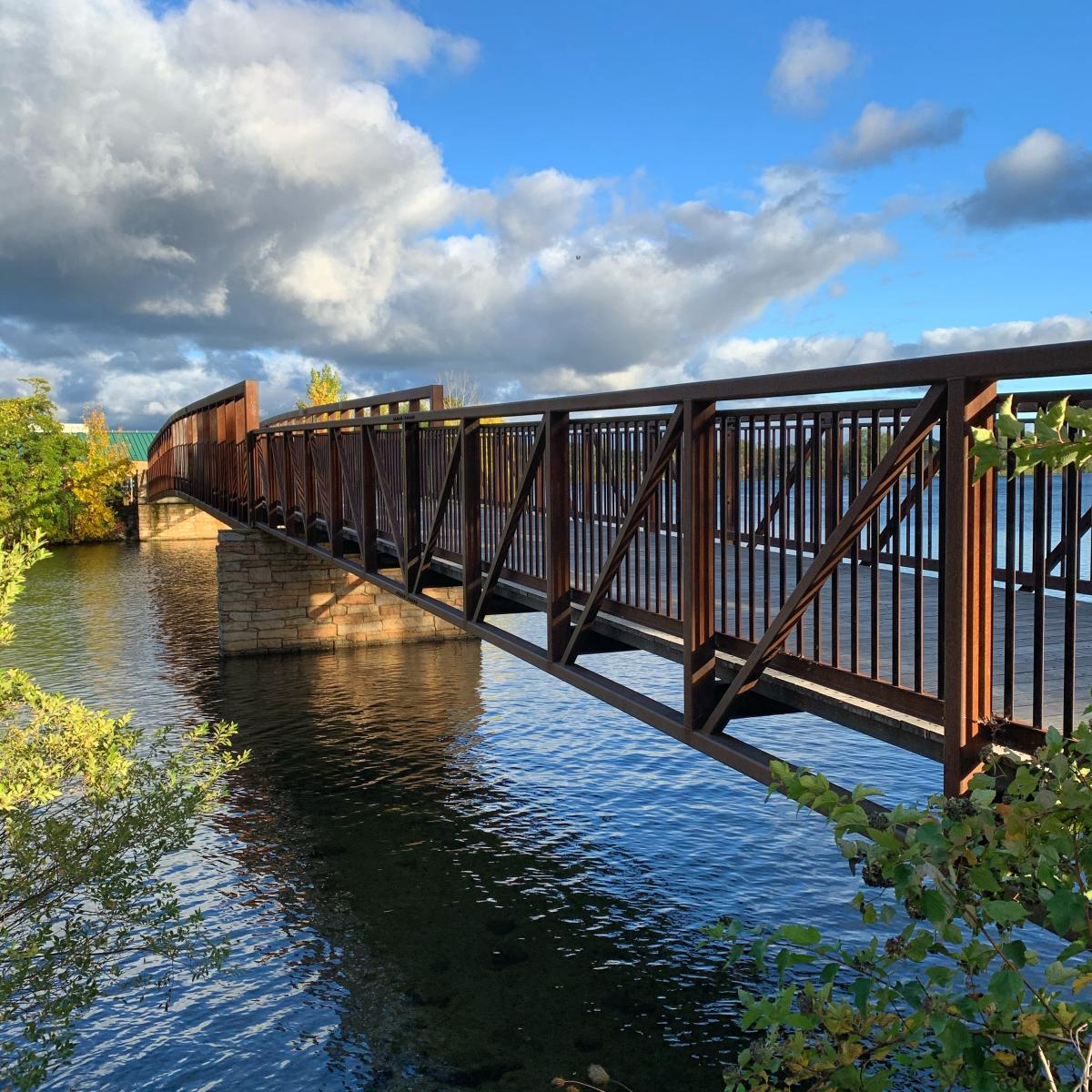 You're looking for … a running route along the water. Head to: Old Mission Peninsula. 
Start at the base of Old Mission Peninsula and head out East Shore Drive, also known as the beginning of two well-known local races: the Bayshore in May and the Cherry Festival 15K in July. The first four miles of this route take you right along the water — head out early to catch the breathtaking sunrise. If you're feeling especially ambitious, take a left onto McKinley (Mt. McKinley as it's called during the 15K) and go up, up, up before crossing Center Road and going down a steep decline to Bayshore Drive—you could head back toward town along this road, catching views of West Grand Traverse Bay. Option #2: Check out the west side of the peninsula — start at Bryant Park, at the base of the peninsula — and follow Peninsula Drive for a picturesque out-and-back. Park and start at Northwestern Michigan College or adjacent TC Central High School. Lots of parking at either spot during the summer. For Option #2 (the west side of the peninsula), park at Bryant Park, 1245 Peninsula Drive. Bonus: at the end of your run, jump into West Bay to cool off and get a great view to the west of the marina and downtown Traverse City. Sunsets here are spectacular, too.
You're looking for … trails in the woods (and you're itching for a hillier workout). Head to: The east side's VASA Pathway. 
This is my favorite Traverse City trail system, partly because it's so convenient being close to our house, and also because it offers numerous loops, both single track, and a wider pathway—all nestled within the Pere Marquette State Forest. You'll find a few flat portions, but it generally is fairly hilly. Expect a satisfying, challenging workout. For rides and runs, I start from my house and hook onto the path a mile away, near Timber Ridge Campground. (You can get onto the Vasa from this campground, too). There's ample parking at the trailhead, 4450 Bartlett Road, off Bunker Hill Road in Acme. Distances include 3K, 5K, 10K, and 25K loops. Bring a hand-held water bottle and fuel, particularly for longer distances. The trailhead building has restrooms and a drinking fountain. Grab a post-run or ride cup of coffee at Cuppa Joe on Four Mile Road.