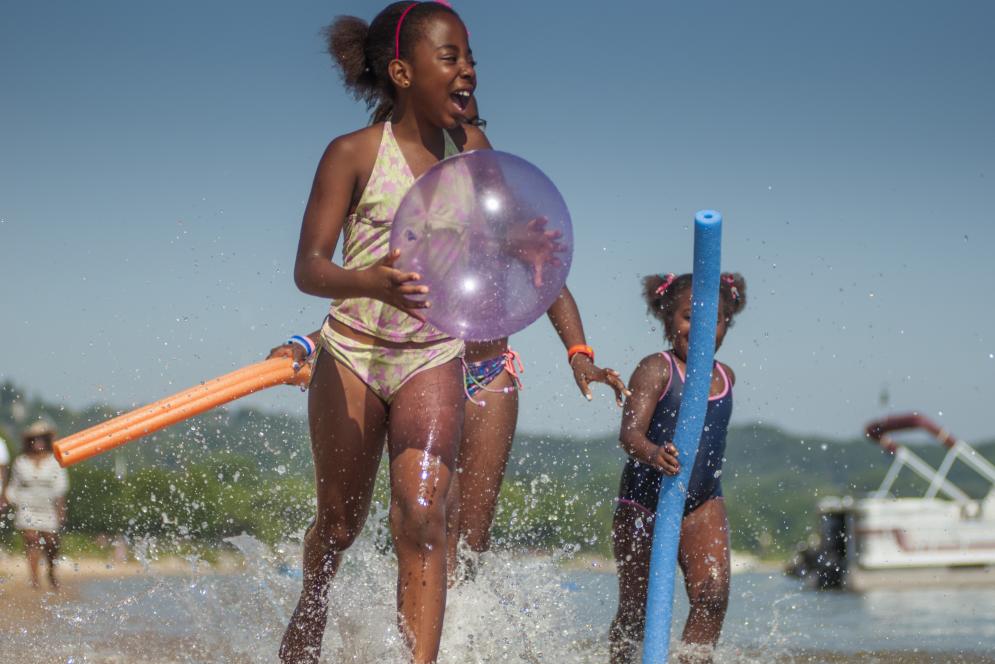 Everyone loves a day at the beach, but not all of us want to spend that day sunbathing. If you're looking for a more engaging way to spend your time on the lakeshore, look no further. We've compiled some of our favorite beach activities for all ages.
Rock Hunting
From semi-precious stones to fossil-imprinted rocks, there are endless treasures to be found on the shores of Lake Michigan. See if you can find the up north trifecta: Petoskey Stone, Leland Blue, and a piece of smooth beach glass.
Plein Air Painting
What better memento of your day at the beach than a painting of the view? Bring along an easel and your favorite painting medium to capture the aqua waters, golden sands, and waving green beach grasses.
Dune Hikes
Speaking of workouts, dune hikes are a great way to feel the burn. Get all the fun of the beach, just in a much taller form! Sleeping Bear Dunes National Lakeshore and the surrounding areas have dunes big and small for you to enjoy before a refreshing swim.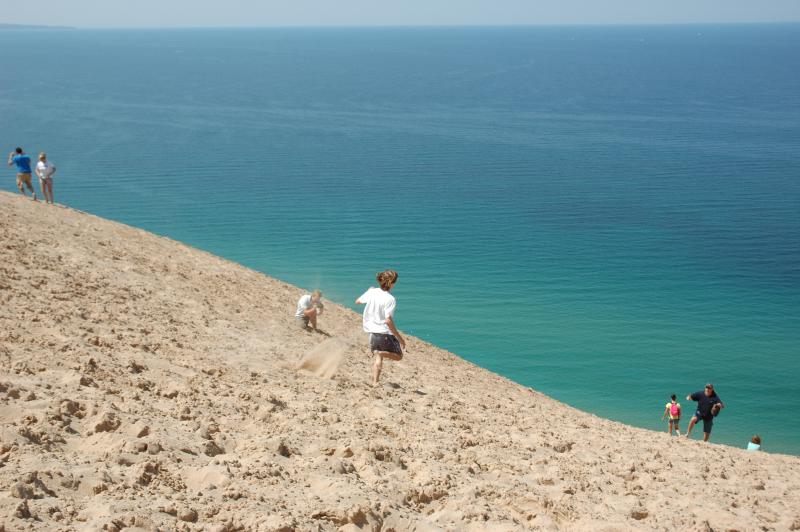 Picnics
Picture a blanket on the sand, an umbrella overhead, and a smorgasbord of delicious NoMi treats spread before you. Takeout from your favorite restaurant + a refreshing beverage = chef's kiss. Also recommended: fresh fruits and veggies from a local farm stand. 
Bodysurfing (or Real Surfing!)
Did you know you can hang ten on Lake Michigan? Surfing is at its best in the fall, when winds create totally rad waves, but you can get out anytime of the year. (Yes, even winter!) If you're going board-less, there's still plenty of fun to be had bodysurfing in the lakes and bays around the region.
Sand Art
Remember the feeling of drizzling wet sand through your fingers? Whether you're at the beach with little ones or going solo, create a sand masterpiece. You can't go wrong with the classic sandcastle, or try sculpting something seaworthy, like a turtle or mermaid.
Stand-Up Paddle Boarding
The peacefulness of taking a SUP out for a spin during a trip to the beach cannot be overstated. It's just you, the water, and your board, cruising gently and quietly along the coast. Make it more of a workout on a windy day!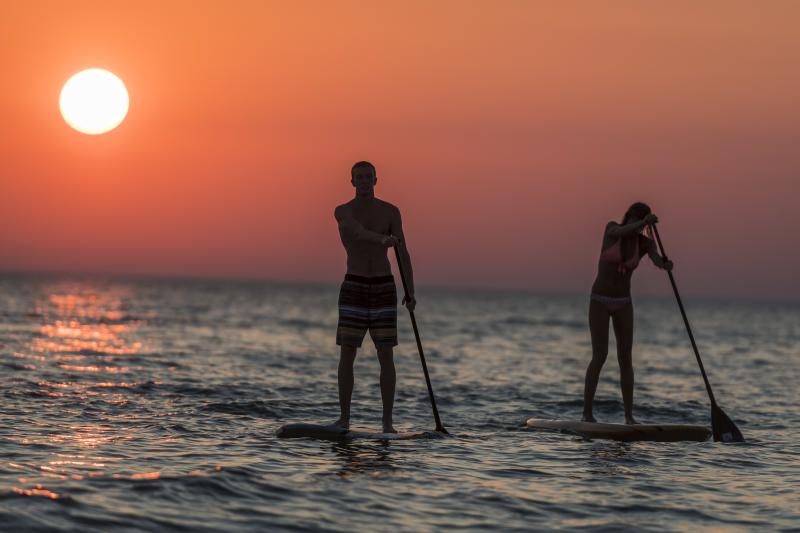 Long Walks on the Beach
Cheesy? Maybe. Relaxing? Definitely. One of the best perks of having so much shoreline means you can discover long strips of beach for a summer stroll. Places like Sleeping Bear Dunes National Lakeshore offer miles for those long walks.
Sunsets and Stargazing
Who says the beach is only for sunny days? Sunsets and starry night are equally beautiful. Check to make sure the beach you're visiting allows evening visitors, and then find a perfect place to watch the beauty of nighttime begin.