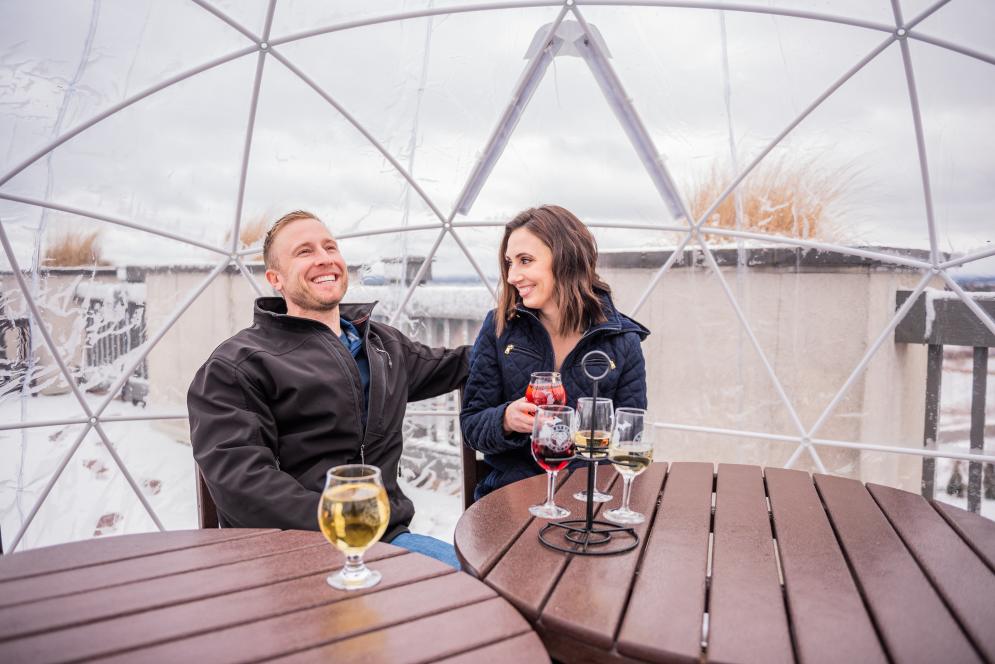 Cozy igloos, romantic sleigh rides, sharing a bottle of wine…if you're wondering what to do for Valentine's Day in Traverse City, look no further. Here are seven ways to make the most of the holiday weekend.Don't forget that Traverse City's Escape Packages are running this month! Find amazing deals on local hotels and get access to an exclusive mobile passport that will give you coupons for shopping, dining, wineries, and experiences all over town.
1. DIY Wine and Cheese Picnic
Step 1: Get your cheese. The Cheese Lady of Traverse City has you covered with dozens and dozens of delectable options from all over the world. If you want to jazz up the presentation, you can also snag a super cool cheese board while you're there!
Step 2: Get your wine. We have no shortage of vino up here, so the only challenging is finding your favorite vintage! Check out the Traverse Wine Coast to discover your perfect red, white, or sparkling. (P.S. Be sure to check if any of the wineries are offering wine and cheese tastings!)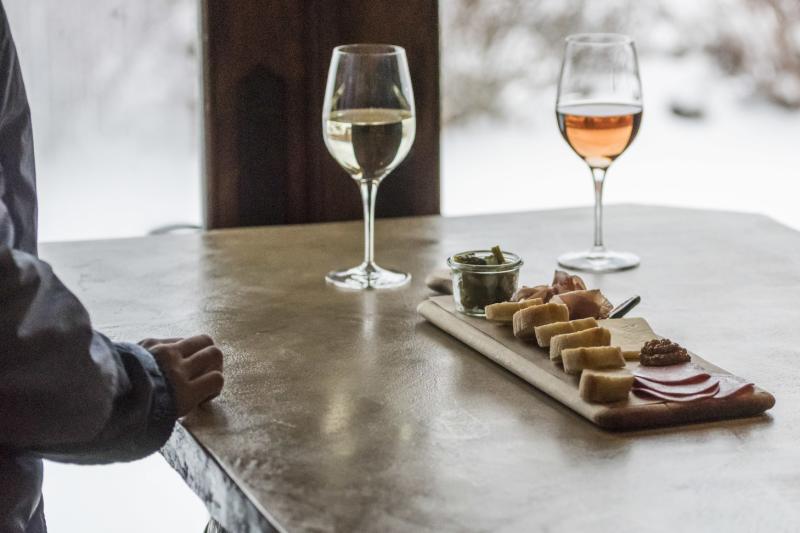 2. Stroll Through a Winter Wonderland
For the outdoorsy couple, Traverse City is the ultimate winter playground. Whether you're walking hand in hand along a snowy trail or adding a little extra cardio with snowshoes or cross-country skis, there's no end to the outdoor adventures.
3. Find the Perfect Gift
Skip the diamonds this year and go for a true Up North gem. From Petoskey stones to Leland Blue and everything in between, you'll find it at incredible shops like Korner Gem, On the Rocks, or Sunbeams of Promise. 
4. Get Dinner for Two
There's something truly magical about dining under the stars. These NoMi restaurants are serving up incredible meals that you can enjoy al fresco or snuggled up in a cozy igloo. (Or snag some takeout for a relaxed meal at your hotel!)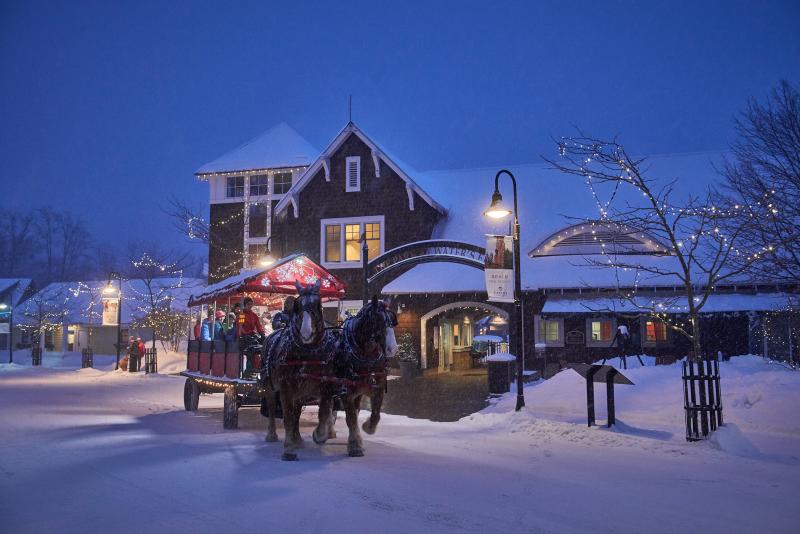 5. Take a Romantic Sleigh Ride
Why not make the most of winter with a horse-drawn sleigh ride through the snow-covered hills northern Michigan? (Just be sure to bring the blankets and hot cocoa!) Check out these amazing spots to create a special Valentine's Day memory.
6. Book a Spa Day
After everything that happened in 2020, we could all use a day of total relaxation. Book a rejuvenating—and safe!—spa experience at places like Spa Grand Traverse or Crystal Spa to get all those knots out of your shoulders, slough off dry skin, or touch up the mani-pedi for brighter days to come.
7. Catch a Sleeping Bear Sunset...or Sunrise
Sunsets come early this time of year—we're talking about 6:00 p.m.—but they are no less beautiful. Head out to Sleeping Bear Dunes National Lakeshore for a late afternoon walk followed by a stunning sunset over the frosty waters of Lake Michigan. If you're more of an early bird, the sun comes up around 7:45 a.m. and is just as stunning!