In any other city the Boardman Lake would be the prime centerpiece of the town. But with competition from Grand Traverse Bay, Boardman Lake has been a forgotten lake. Not anymore. The heralded grand opening of the new Boardman Lake Loop Trail shines a new spotlight on the lake. 
"It's like a big community hug around Boardman Lake," said Traverse Area Recreation and Transportation (TART) Trails CEO, Julie Clark. "People are experiencing the lake in a different way. It was an underused and undervalued asset. Now there's a way to stop and reflect and appreciate this incredible and resilient resource." 
The Boardman Lake Loop Trail has been discussed for decades, and final plans were approved in 2018. TART helped spearhead the fundraising and grant applications to match over $4 million in funding from the Grand Traverse Brownfield Redevelopment Authority, to make the $8 million project a reality.   
Historically there was no easy way to circumvent Boardman Lake without walking on the side of a dangerous and busy South Airport Road. The new loop is a convenient way to hike, bike, exercise, or commute to your job in Traverse City. "What we've done is make a route that is desirable, safe, comfortable and enjoyable," added Clark.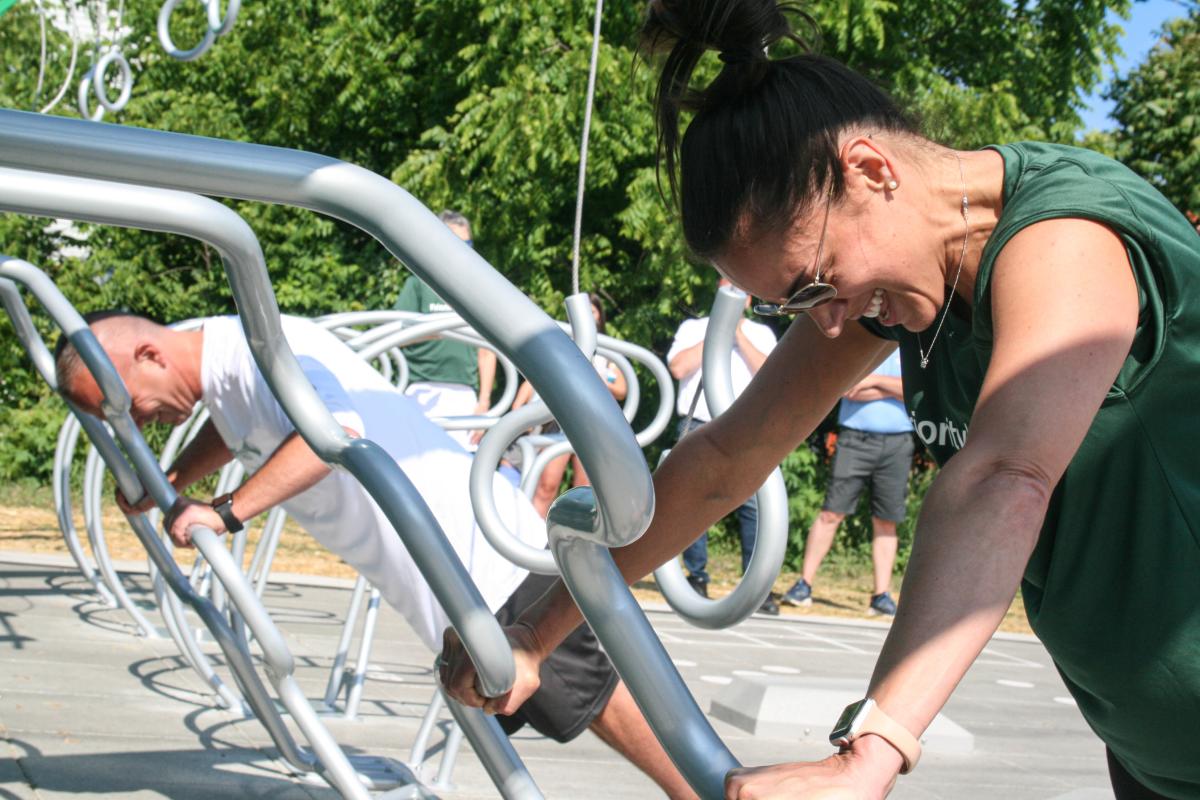 For those that want fitness to be their primary purpose of the new loop, there's more than just a trail. In June a new Fitness Court was opened on the TART Trail next to the Oryana Co-op near Tenth Street. The Fitness Court is a $194,000 addition developed through collaboration with Priority Health, the City of Traverse City and Grand Traverse County.  
"This can be enjoyed by mothers, fathers and children," said Grand Traverse County Administrator, Nate Alger during the Court's Grand Opening. "It can be used by everyone in the family." The Fitness Court is designed to give a free complete body workout in just a few minutes. 
The opening of the trail has been enthusiastically received by both residents and visitors according to Clark. Traverse City resident, Jim Hirtreiter stopped his tricycle along the trail for just a few minutes to sing the praises of the new loop. "I love it," said Hirtreiter. "You get a beautiful work out. You wave and smile at people and they wave and smile back." His co-rider, Sandra Belya, agreed completely, "I had no idea there was so much beautiful forest along this trail." 
Visitors have easy access to bike rentals with places near the TART Trail that includes Brick Wheels and McLain Cycle and Fitness, or The River Outfitters located right on the Boardman Loop Trail at Medalie Park south of Traverse City. "People are gushing over having the trail," said The River owner Tawny Hammond. "It's perfect for a walk or a bike ride. It's perfect for people who want to stay fit."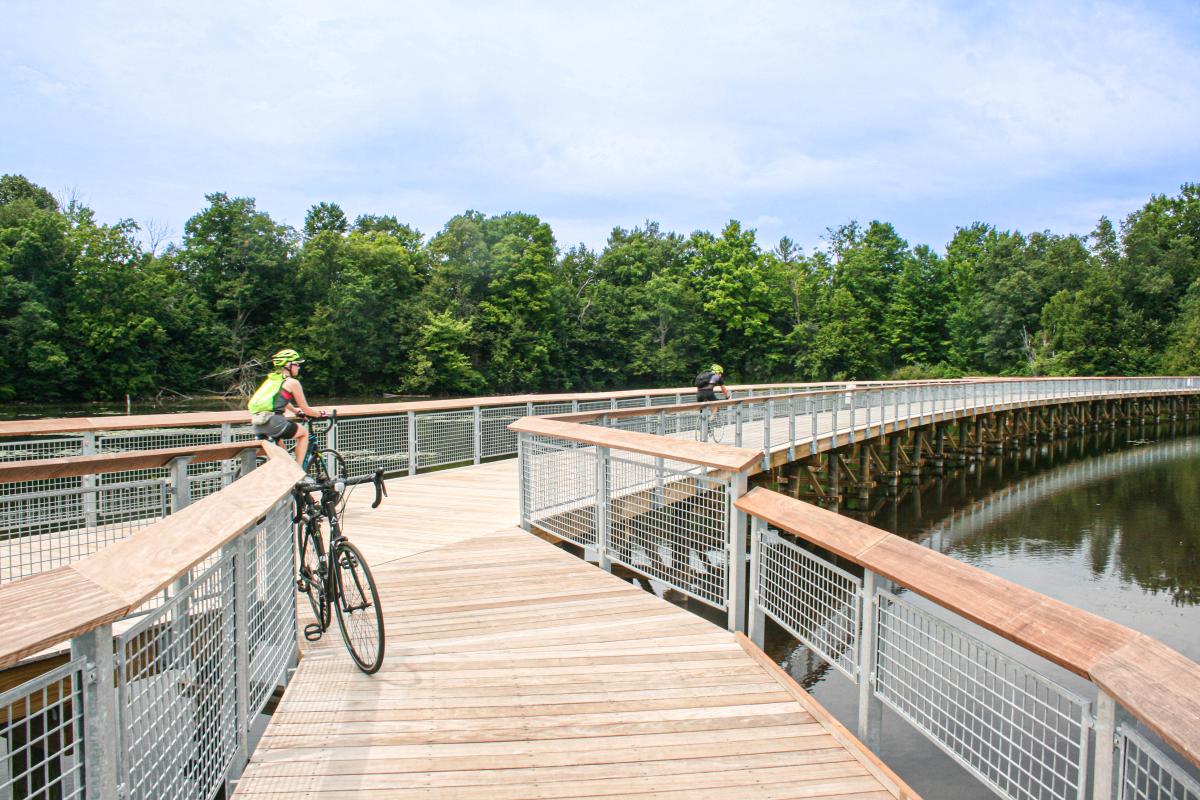 "This provides something special," Clark adds. "For tourists it brings one more reason to explore Traverse City. One more appealing piece that encourages a repeat visit to the area." 
Learn more about the TART Trails in the video below.