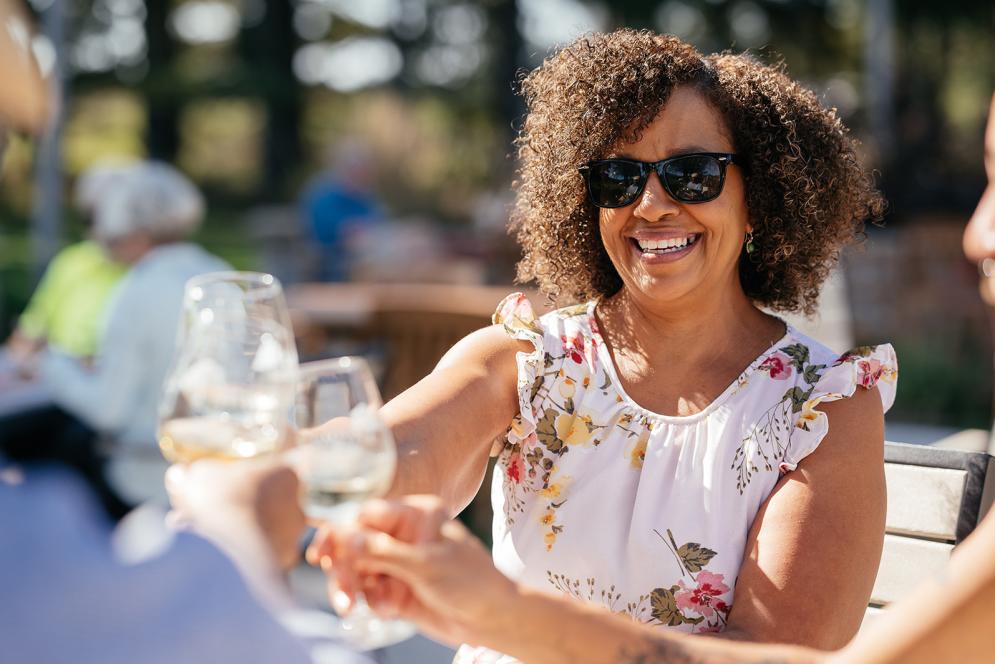 Quick, name a part of the world known for its wine. For many of us, the answer might be Napa Valley in California or Bordeaux in France. Well, get ready to add Traverse City, Michigan to that elite list.
"Traverse City is becoming recognized as one of the world's major wine regions," says Sherri Fenton Campbell, Managing Owner of Black Star Farms and President of the Board of Directors for Traverse Wine Coast. "The best part for Michigan residents is that it's in your own backyard. You don't have to hop on a plane."
Just like Bordeaux, Napa, and other celebrated wine provinces, Traverse City is located on the 45th parallel. This location, along with the Traverse climate, provides unique growing conditions for wine varietals, aided by the insulation of Lake Michigan.
With 41 wineries on two peninsulas, a Traverse Wine Coast tour offers many opportunities to enjoy award-winning wines, gourmet food and romantic scenery.
Thinking about doing a northern Michigan wine tour? Here are five ways to get the most out of it: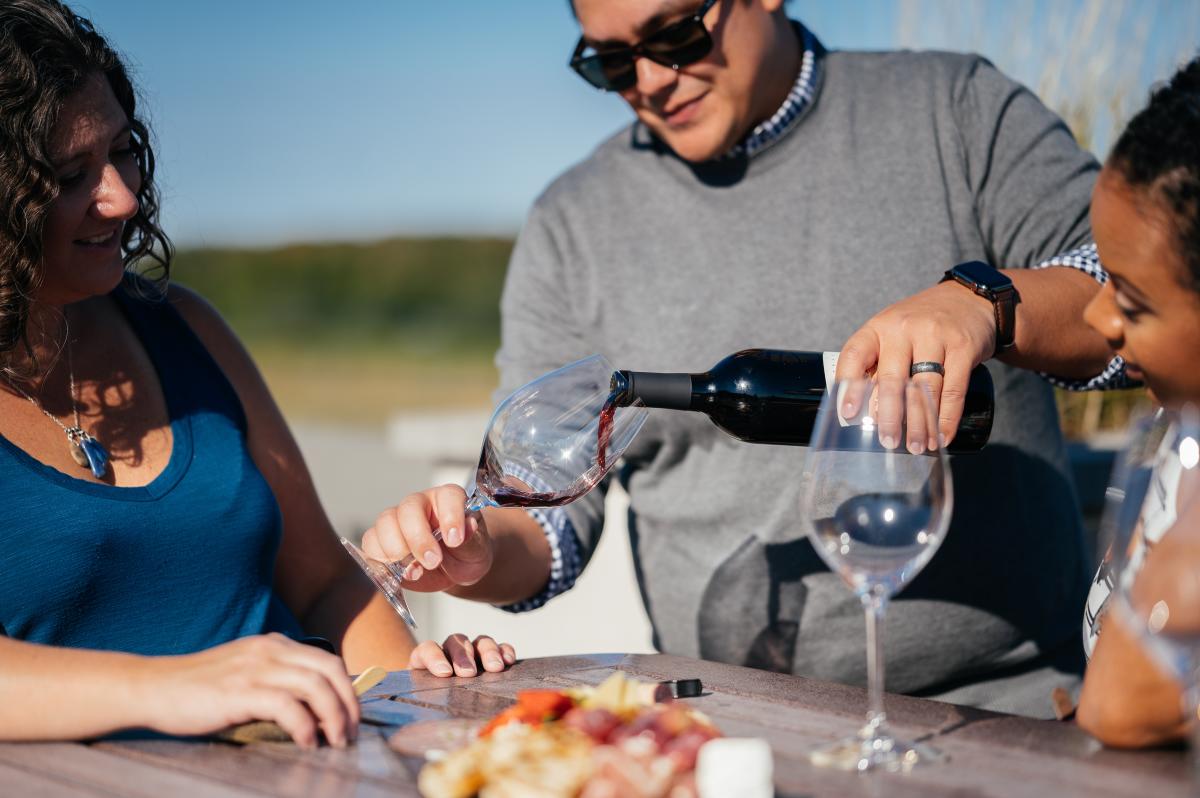 Think about the overall experience you'd like
You can choose your own adventure on your Traverse wine tour, says Fenton. "Whether you want to ride a bike to a few wineries on one of the wine trails, partake in a food and wine tasting at an inn or visit a winemaking cave, it's available to you."
Likewise, if you'd rather just sit in beautiful surroundings, sip some amazing wine and simply reconnect with your partner, you've got that option, too.
"Our Black Star Farms guests who are busy parents often tell us that the best part of the trip is the recharge and relaxation, as well as the chance to celebrate fine food and wine with other adults," Fenton says.
Consider the time of year
If lots of events happening all at once is your thing, you may want to visit during one of Traverse City's vibrant wine events such as Traverse City Uncorked in May, when a free digital passport entitles you to participate in wine events and tastings, and even win prizes.
It's worth noting that there's no wrong time of year to visit.
"The less busy times are often the best because you get a chance to talk to the winemakers or a wine education specialist, get an impromptu tour of a wine cave, or meet the chefs creating your tasting menu," says Fenton.
Let your favorite wine varietals guide you
Are you a Riesling lover? Do you like pinot noir?
Some Traverse Wine Coast events focus on just one type of wine, which may be a factor in the time of year you visit and the wineries you choose. "Many wineries, including ours, will choose one varietal to spotlight with tastings and special dinner pairings," says Fenton.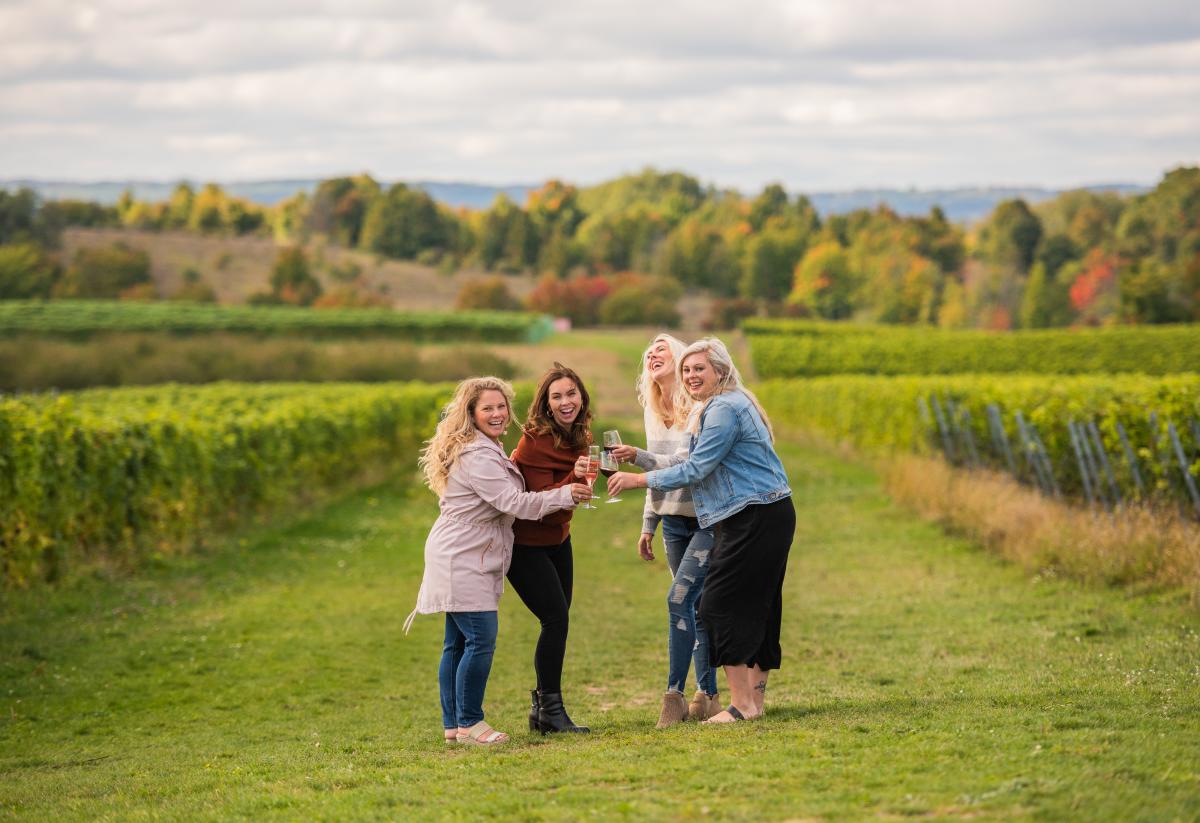 Plan to stay at least two days
"The two peninsulas on the Wine Coast have a specific feel to them and lots to explore, so you need at least two days if you want to visit both," Fenton suggests.
The Leelanau Peninsula is the larger and more expansive of the two, and it's divided into three wine trails. The Old Mission Peninsula features peaceful beaches and many wineries. Both regions have rolling terrain with vineyards, water views, quaint towns, centennial barns and pastoral scenery.
Lodging includes everything from the modern to the charmingly rustic. One thing to note is that winery-attached inns have a small number of rooms, and many accept adult guests only, enhancing the peace and quiet factor.
Research events and make reservations in advance
"A little digging will go a long way," Fenton explains. "With so many different events and experiences available to you on the Traverse Wine Coast, you need a plan."
Whether it's tasting room events, food and wine pairings, outdoor festivals or varietal celebrations, research the events that grab you. Then, book your reservations and get ready to enjoy some adult downtime highlighted, of course, by exceptional wine.