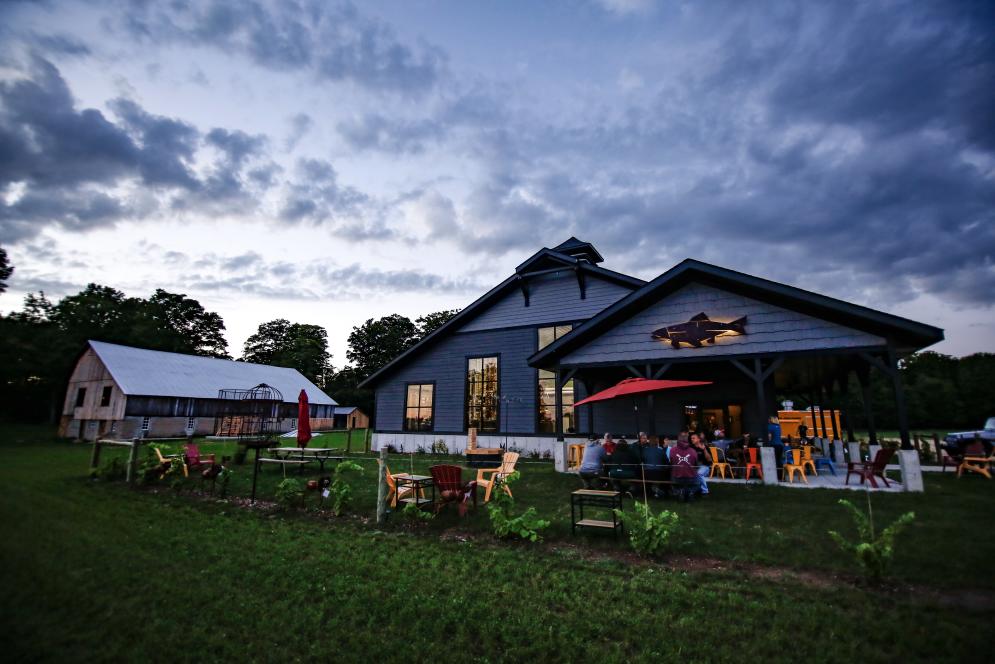 From preserved historical sites to agritourism hotspots to wineries, breweries, and distilleries, Traverse City is blessed with an abundance of out-of-the-ordinary event venues. Only in Traverse City do you get to choose from hosting an event on the grounds of a renovated former asylum or a hilltop overlooking vines and the blue waves of Grand Traverse Bay. The hardest part is choosing which venue to go with! 
Located in the quaint coastal town of Elberta is a former lifesaving station that has been converted into an event venue. The Life Saving Service was founded in 1878 and went on to become a founding part of the Coast Guard. Owned by the city of Elberta, the venue preserves that long history as a portion of the current structure was originally constructed in 1887. This historic, waterfront property features both indoor and outdoor event space.  
Where: 1120 Furnace St, Elberta, MI 49628 
Agritourism at its finest, Iron Fish Distillery is Michigan's first working farm solely dedicated to the practice of distilling small-batch craft spirits. Right on site they offer event space in their restored redwood barn. This venue that sits on the edge of a maple forest can host up to 100 people. They also offer private events in their art gallery for up to 48 people.   
Where: 14234 Dzuibanek Rd, Thompsonville, MI 49683 
Brengman Brothers Winery at Crain Hill Vineyards is conveniently located just five miles outside of Traverse City off M-22 in beautiful Leelanau County. They offer both indoor and outdoor seating and a rentable tasting room for up to 98 people which features a floor-to-ceiling stone fireplace and candlelit chandeliers. 
Where: 9720 S Center Hwy, Traverse City, MI 49684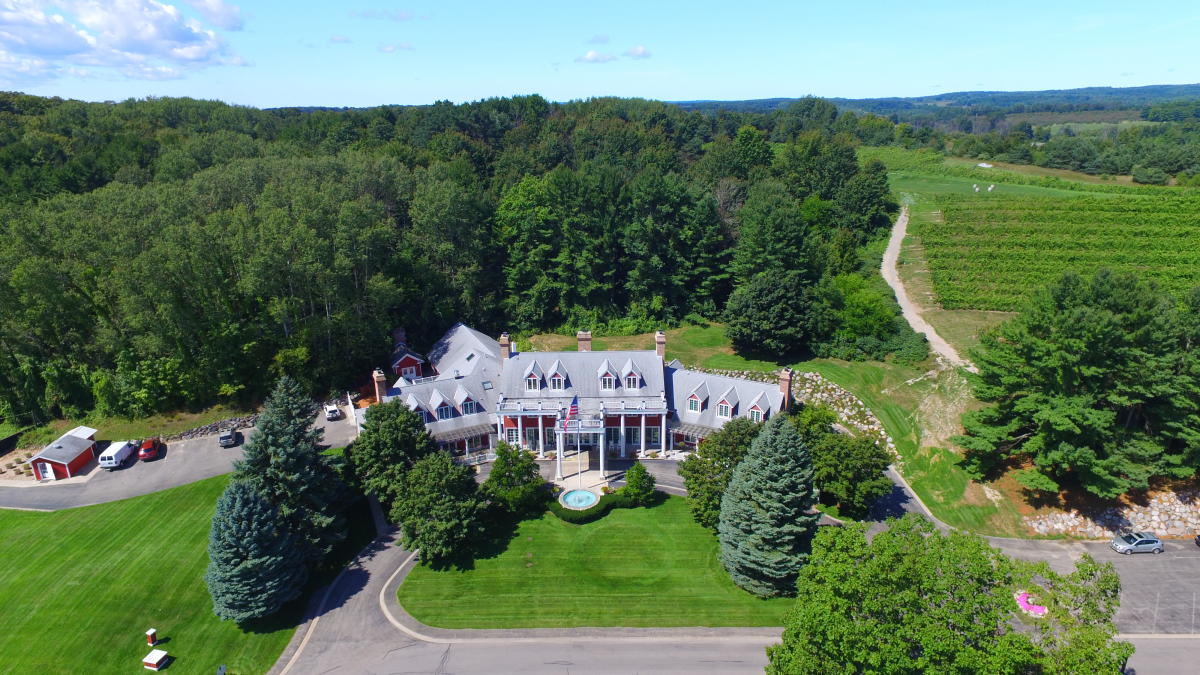 Black Star Farms is a 160-acre winery estate with multiple event space options. Included among the event spaces are a centennial barn, two indoor event halls with access to a private patio, and an outdoor ceremony venue atop a hill overlooking the vines. Their largest event spaces can accommodate up to 150 guests. They also offer customized team-building opportunities for corporate gatherings such as a private wine tasting in the barrel room.  
Where: 10844 E Revold Rd, Suttons Bay, MI 49682
Positioned on Old Mission Peninsula overlooking water from both the east and the west is Chateau Chantel. Their 2,000 square foot Hospitality Room can accommodate groups of up to 50 people for a private wine dinner and other small group activities. One of the oldest and most well-known wineries in the north, Chateau Chantal's views of Grand Traverse Bay and TC's wine country are unbeatable.   
Where: 15900 Rue Devin, Traverse City, MI 49686 
Jump off the beaten path by hosting your next event at a historically restored state asylum. Built under the Thomas Kirkbride plan which emphasized beauty and grandeur as a form of therapy, the Northern Michigan Asylum is a castle-like Italianate structure that has been renovated and converted into a mixed-use property called The Village at Grand Traverse Commons. Kirkbride Hall was the former chapel of the state hospital, and its key features are its stained-glass windows and cathedral ceilings. They can host seated events of up to 150 people. 
Where: 700 Cottageview Dr. Suite 200, Traverse City, MI 49684