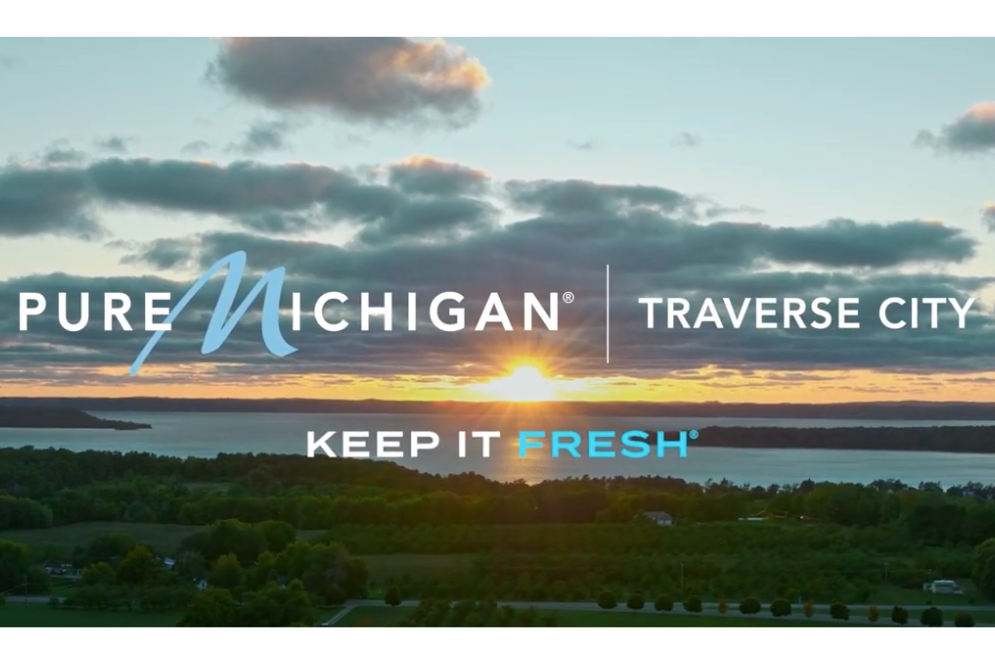 A new national television campaign that promotes Michigan as a prime travel destination will add a Traverse City focus next week.  
The new "Keep It Fresh" campaign by Pure Michigan started airing late last month around the country. The ads beckon travelers to Michigan's beaches, cultural events, and a wide range of activities. A new Traverse City commercial will join the national campaign Monday. The ad focuses on the freshwater coastline, Sleeping Bear Dunes, golf, and the panoramic beauty of the region. The national campaign includes a cross-section of television, digital, print, radio, and social media. 
Pure Michigan became a leader in destination marketing by first launching an ad campaign in 2006. Today, Pure Michigan is one of the most recognized travel brands in the country
"'Keep It Fresh'" reflects the vibrancy and fun of Traverse City," said Traverse City Tourism President, Trevor Tkach (Tah-koch). "By partnering with Pure Michigan on this campaign we are able to introduce the region to travelers who respect and value the magnificent natural resources that are available."
Michigan native, Tim Allen, continues his role as narrator of the ads, but for the first time, the campaign introduces Detroit poet Jessica Care Moore as a second voice in the commercials.
"Travel is one of the best ways to gain fresh perspective and expand your thinking," said Travel Michigan Vice President, Dave Lorenz. "The 'Keep It Fresh' campaign is an invitation to experience something different and feel renewed in Pure Michigan."
In addition to a national television audience, targeted regional campaigns will include Atlanta, Chicago, Milwaukee, Minneapolis, and other locations.