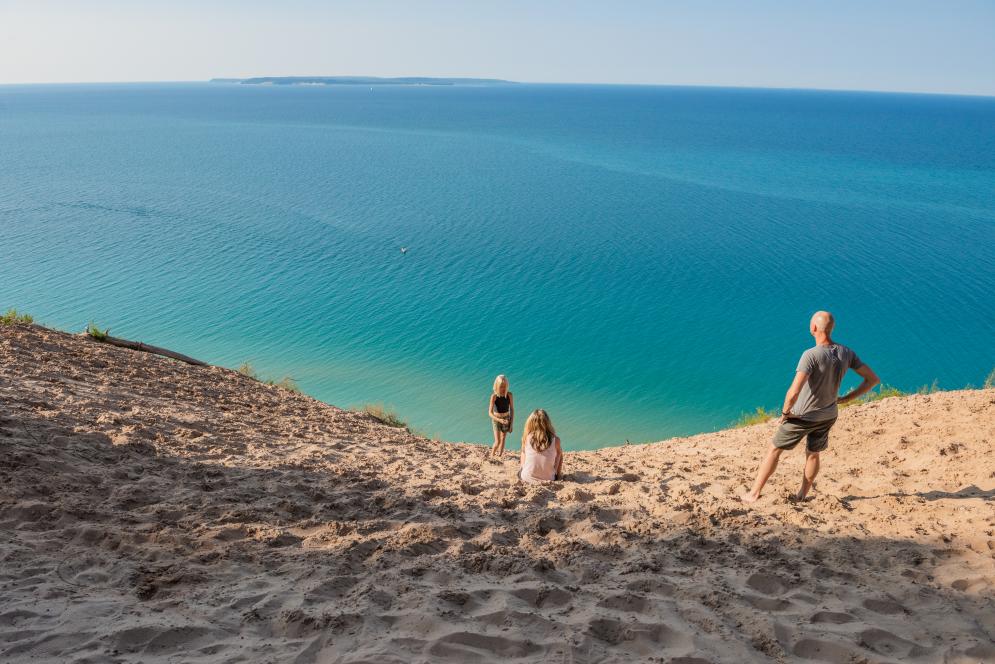 Perched above Lake Michigan at 460 feet (140 meters), just one-word escapes from your lips — "Wow!" This can't be a lake; it must be an ocean. Under the clear summer sky, the sparkling deep blue hue stretches as far as the eye can see. But this is Lake Michigan, one of five majestic Great Lakes that house 20 percent of the world's fresh water. This inspiring view is part of the Sleeping Bear Dunes National Lakeshore, which was voted by ABC Good Morning America viewers as "The Most Beautiful Place in America." When you stand along the scenic overlook, you will fully appreciate the majestic beauty of this lake.
While Sleeping Bear Dunes stretches 35 miles along Lake Michigan, it is just one small part of the Traverse City, Michigan region that makes this a premier vacation destination. The natural beauty is often what first draws people to Traverse City, but it goes much deeper.

There is tremendous respect for the environment around the region. Find a ribbon of hundreds of miles of interconnected hiking and biking trails. They travel along woodland paths that cross rivers, streams, and lakes with stunning beauty. The trails immerse you into the thriving agriculture community. Ride and hike to U-Pick farms, self-cut flower gardens, cherry orchards, strawberry, and blueberry patches, or find a trail that takes you to the front door of a winery or your new favorite restaurant.
We all protect and value the things we love, and when traveling along the winding trails of Traverse City, you may soon fall in love with this region.
While traveling on the trails, the beaches, or taking in all that nature has to offer, respecting and preserving the outdoors for future generations becomes critical. It can be as simple as keeping dogs on a leash, so they don't disturb nests of endangered Piping Plovers. It can be as obvious as picking up all your trash, or not venturing off designated trails. Respecting the outdoors is easy and intuitive if you make it a priority.

This respect for nature has fostered a passion for agribusiness. It's a tradition that began with the indigenous people of the region and continues to this day. Lake Michigan created a perfect microclimate for growing fruits, and vegetables while receding glaciers left a sandy soil ideal for nurturing a wide variety of crops.
This is the Cherry Capital of the World, with more tart cherries grown here than any other place in the United States. Traverse City celebrates its agricultural variety year-round, but we have a special place in our hearts for the cherry. The National Cherry Festival is one of Michigan's most recognized festivals. It's an eight-day salute to the cherry that includes parades, a queen pageant, orchard tours, pie-eating contests, concerts, and much more. Most of the events are free and nearly all are designed to inspire joy for kids and families.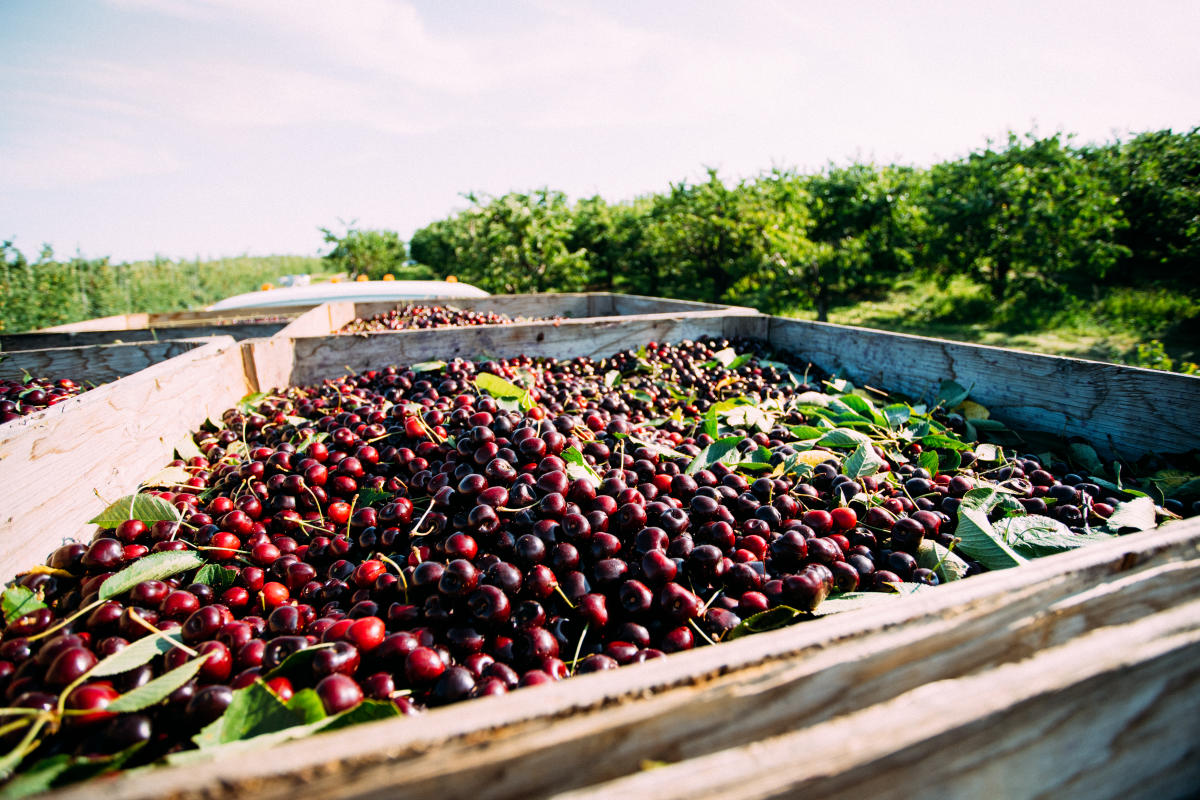 The same environmental stewardship that makes the region perfect for growing cherries supports many other crops. Traverse City has an active beverage tourism scene. The Traverse Wine Coast has over 40 wineries creating award-winning wines. Located on the 45th parallel - the same as some of the top wine-growing regions of Europe - the gently sloping vineyards are protected by the warmer waters of Grand Traverse Bay. These are conditions that nourish wine grapes. Sipping the creative craftsmanship from skilled vintners, while overlooking the stunning views of Grand Traverse Bay is an experience that you will not soon forget.
Northern Michigan has also become fertile ground for growing hops and grains that are featured in more than 20 local microbreweries. Traverse City was recently voted as one of the top-ten small beer towns in the country by USA Today readers. Creative brewers take advantage of small-batch brewing and develop brews unlike any other, including one that's made with a whole cherry pie.
Traverse City invites you to explore and find your own personal adventure. After all, this is exactly where you should be. It's a special place to Respect – Connect – Celebrate. We respect the natural resources, connect with family and friends, and celebrate everything else.
Find local ecotourism events here