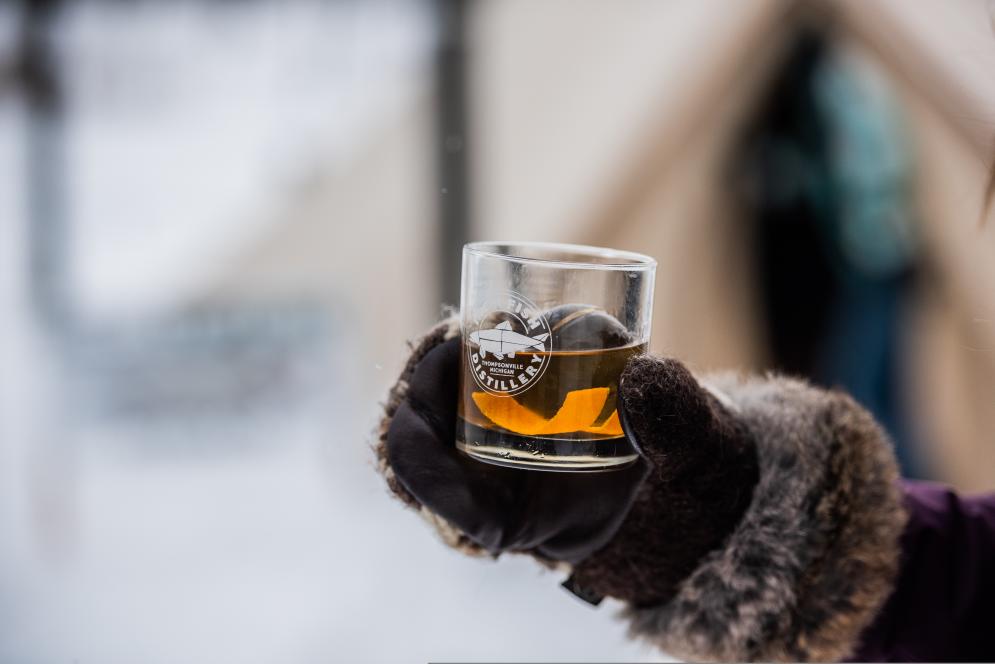 Traverse City Whiskey lights the flame of the outdoor heater on their patio when the cold weather hits, but customers are looking for something else. Something to warm them up from the inside. This is the time of year when Traverse City distilleries see their customer's tastes change from fresh, light summer drinks to something more robust, something that takes the chill out of the air and gives them warmth.
"Summer is refreshing," said T.C. Whiskey Stillhouse Manager, Shelly Taberski. "Winter equates to more of a cozy feeling. A warm feeling. The drink that warms as it goes down."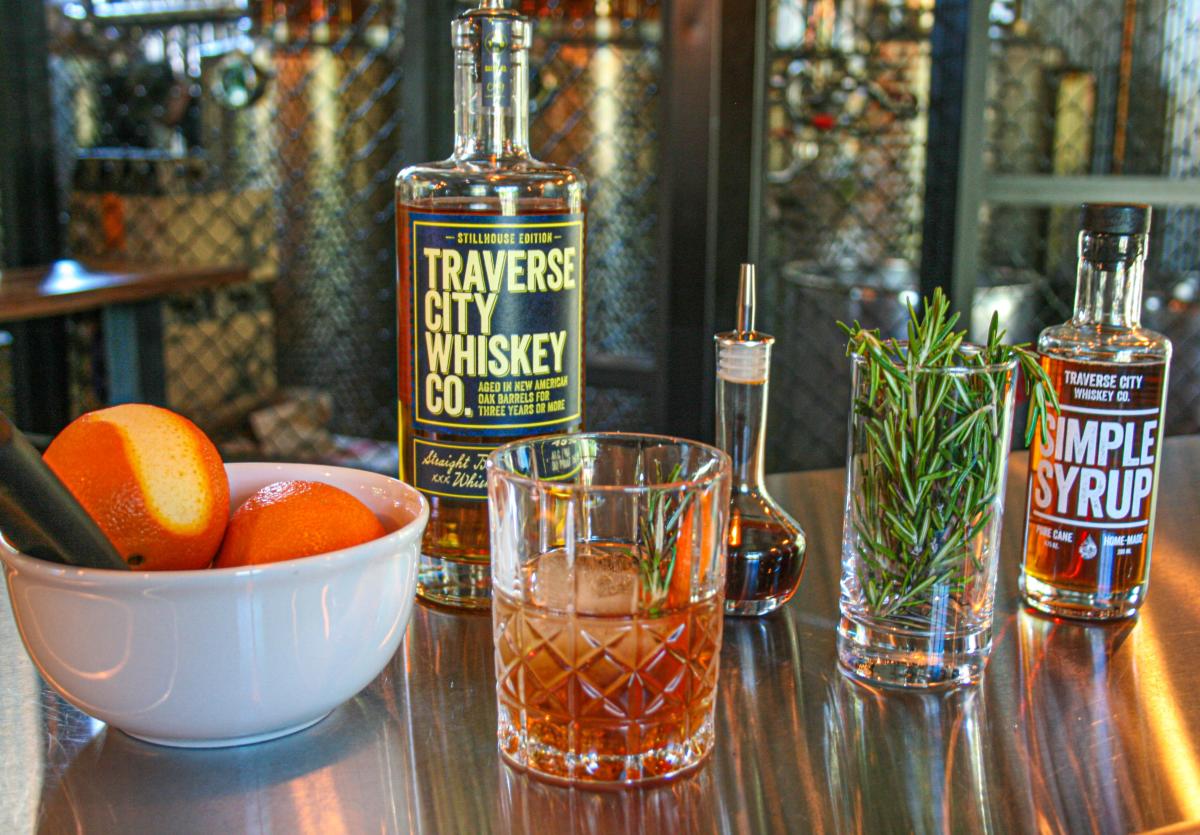 "In the winter you're looking for more of a comfort drink," agrees Stuart Hickman from Mammoth Distilling. "You're going from more of a clear alcohol in the summer, to a drink with a richer color."
That richer color is more than just the aesthetics of the drink. That color deepens in whiskey as its barrel ages. It spends years in oak barrels that come primarily from French and American makers. It impacts the flavor of the alcohol. The aging process creates hints of vanilla, cinnamon, butterscotch, nutmeg, and clove.
In the tasting rooms, there is a noticeable change in customers' tastes. "The fruit goes down and the warm spices go up," said Reiss Skrocki from Iron Fish Distillery in Thompsonville. "We do a lot more hot coffee drinks." One of their more popular drinks is Maple Moon Coffee that Skrocki said brings out the flavor of cinnamon and maple.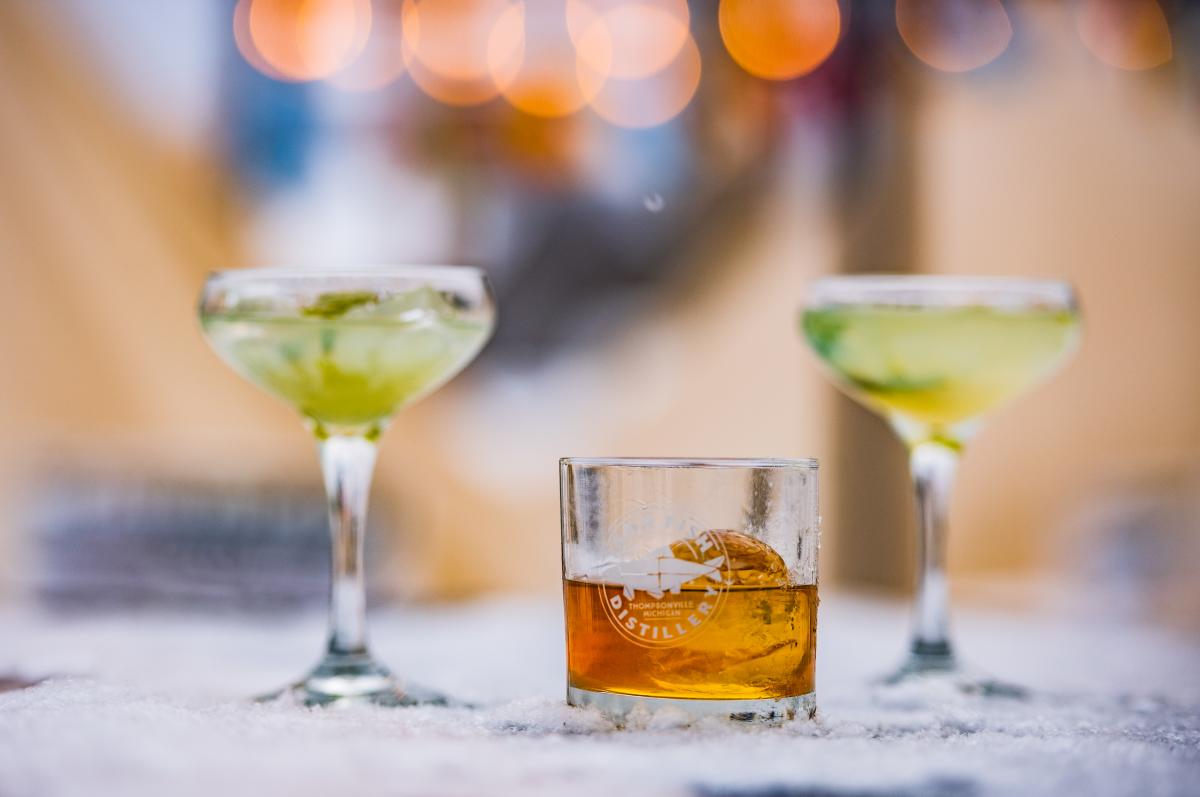 Coffee and other heated drinks attract a huge following.  Grand Traverse Distillery Tasting Room manager, Shelby Plamondon said she will mix up crock pots full of Hot Buttered Rum and Hot Toddies at the start of the day and refill the crock pot many times as the day goes by. "This whole place smells like Christmas spice," said Plamondon.
Experiencing the tasting rooms in winter takes on a completely different feel. The pace is less hectic than during the busy summer months, and the staff is eager to spend time and explain the craftsmanship that goes into their creations. "In the winter, people come here and want to use the outside firepit. It's a cool feeling. It equates to a cozy, friendly atmosphere, there is charm here," said Taberski.
Winter is a great time to visit the tasting rooms. If you can't make it in, you can still enjoy the flavor of the season with these recipes below. These are perfect for after-dinner drinks or after a long day of enjoying a Traverse City winter.