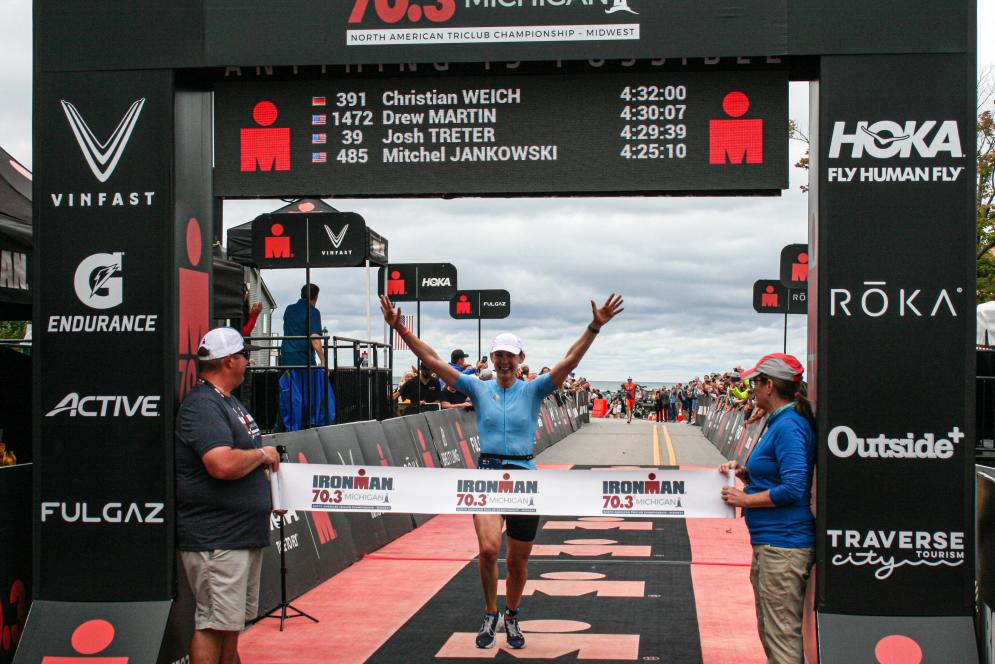 The 2022 Ironman 70.3 Michigan in Frankfort was notable for many reasons. It brought about 1,500 of the top athletes in the U.S. and ten countries to our little corner of northern Michigan. It was time for Frankfort to shine and demonstrate northern hospitality. But it was also time for women to shine. In a world most notable for men to take on the challenge of endurance competition in swimming, biking, and running — more than one-third of the athletes were women. It was a number that even surprised Ironman organizers. 
Local athletes say it's a trend they are seeing not only in national Ironman events, but they are seeing more women involved in local multi-sport endurance clubs. Tri-Again Fitness is one of those local clubs that are seeing more women active and joining their group. 
"We can be just as strong and determined as any male in the sport," said Jen Casey, a Traverse City resident and Tri-Again Fitness Club member. "You just have to work hard at it, but there's a reward at the end. The reward can be many things such as self-confidence, increase in physical fitness, and proving to yourself you are so much stronger than you think."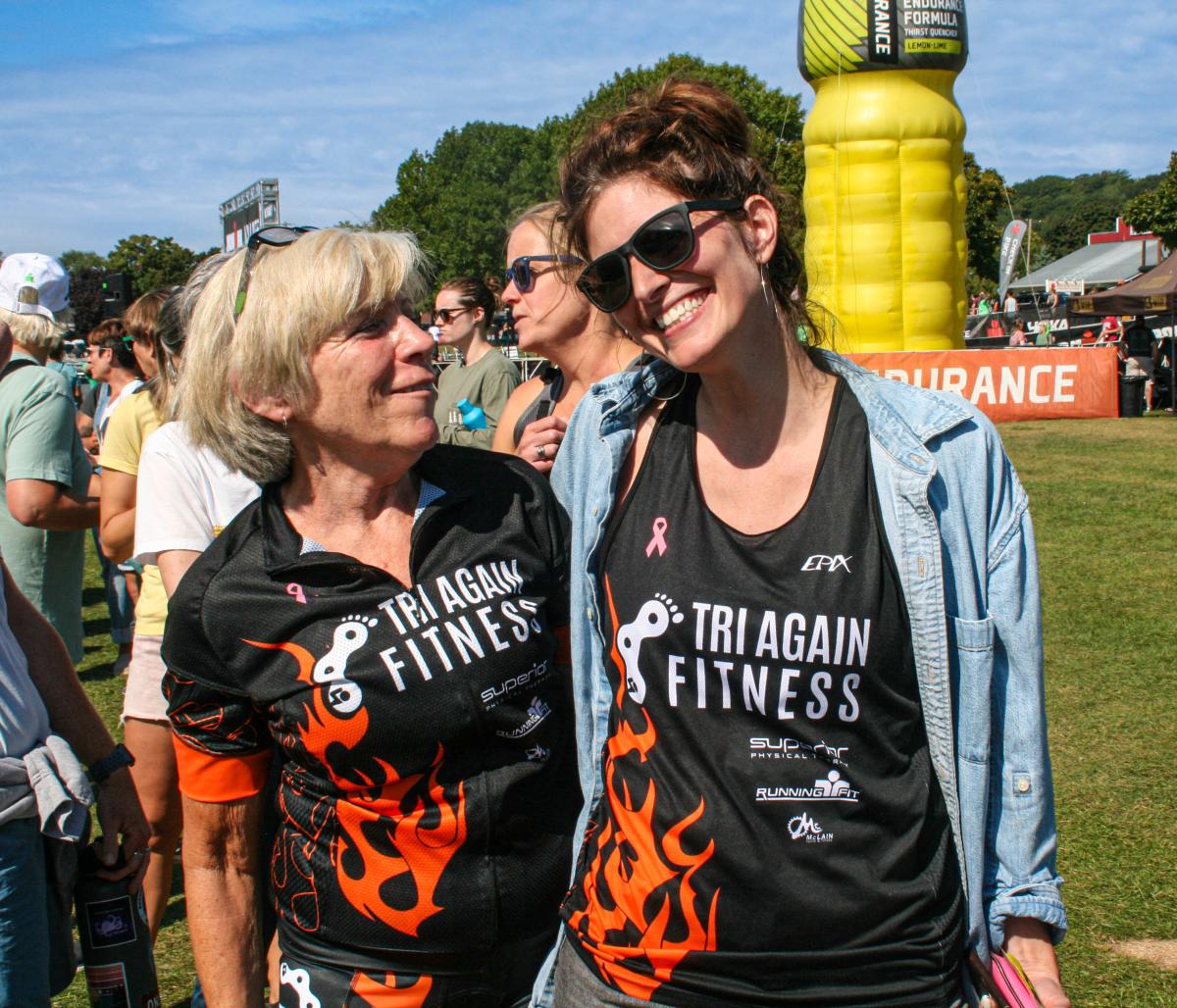 The top woman finisher was Amy Corrigan who ended with an overall time of just over 4 hours, 31-minutes. You don't do four hours and more of exercise in an endurance race without a lot of planning and preparation. Casey said it normally takes a year to prepare for an Ironman event and athletes put in 11 to 13 hours of work a week.  
"All these athletes are remarkable," said Traverse City Tourism President, Trevor Tkach. "It takes grit and determination. Mixing in time for training in an already busy work and family life, fighting through fatigue and injury, is truly awe-inspiring.  
"I wish I could tell you why I do this," said Casey at first. After a brief hesitation, she found her own answer, and it was found within her family. She is raising two children, a four-year-old daughter, and a five-year-old son. "Female to female, I want my daughter to know that she can do whatever she puts her mind to. My kids know that being fit is an important part of your life growing up." 
The message she is sending has been received by her son. Casey recalled overhearing her son say, "When I grow up, I want to be an Ironman. My mommy does it and she is strong." 
With a support group like that, Casey is a long way from retiring her endurance gear. She's already planning her next race and expects to join a growing legion of other women who are challenged by tri-competition. 
The 2023 Ironman 70.3 Michigan in Frankfort on September 17 is likely to attract another large contingent of women. Athletes who come to experience all that northern Michigan has to offer with the beauty of Sleeping Bear Dunes National Lakeshore, the pristine lakes, the fresh air, and the challenge of traveling over 70 miles with swimming, biking, and running. The thrill of the competition.