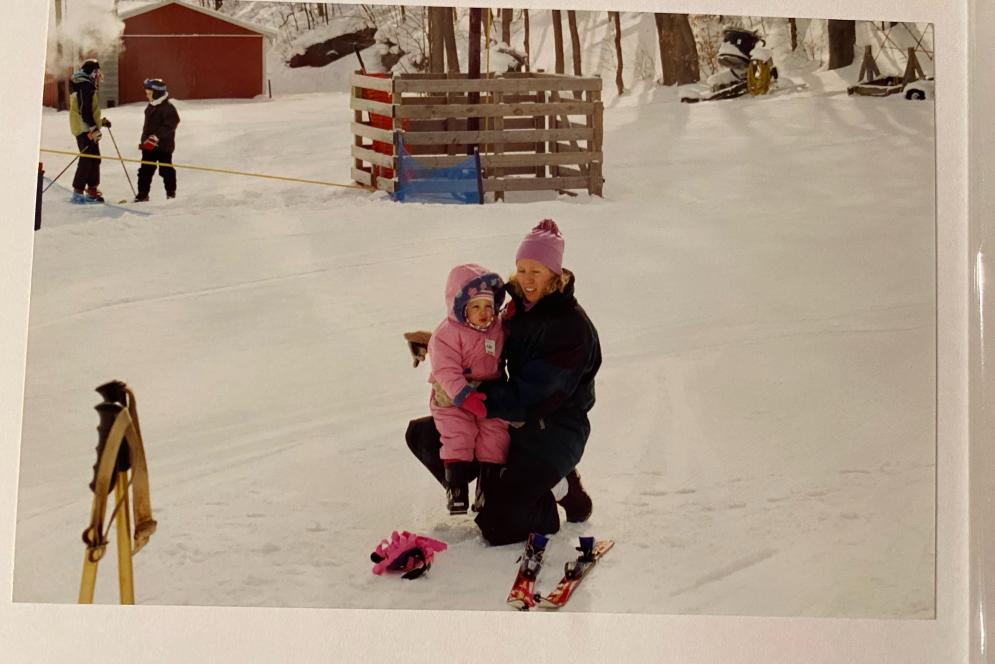 I first graced the slopes of Hickory Hills as a wobbly-kneed two-year-old, nineteen years ago. By 'slopes', I mean the tow-roped Bunny Hill... But let us not be derailed by minutia. I may not remember the moment my parents strapped the toddler version of me into a hot pink training harness and let me, quote unquote, "shred the gnar" for the first time, but in hindsight, I can point to it as one of the defining moments of my childhood. My passion for skiing is the through line in the chapters of my life, and I have allowed it to guide me from one to the next. My story is rooted in Northern Michigan skiing, and I hope that by telling it, I can inspire others to take a page out of my book this coming winter. 
After my parents showed me the ropes on the Bunny Hill, I graduated from the leash and quickly conquered the seven other runs that Hickory Hills boasted at the time. Hick's 230 feet of vertical elevation was more than enough for me, especially since I did enough hot laps to make it feel like 2,000. My parents looked to satiate my hunger for skiing by signing me up for the Grand Traverse Ski Club racing program, and that was it. I was hooked. Each weekend, I'd load up the endless amount of gear that signifies a true skier into my mom's minivan. We'd shuttle down to Hickory so I could compete for the chance to get my mittened hands on a coveted blue ribbon. In middle school, I joined the WMS alpine ski team and began to race more competitively. Almost every snow day was spent hurtling over jumps and threading through trees with my tight-knit group of friends at one of the local ski resorts. Once I entered high school, I buckled down and set my sights on one monstrosity of a goal: Become a state champion.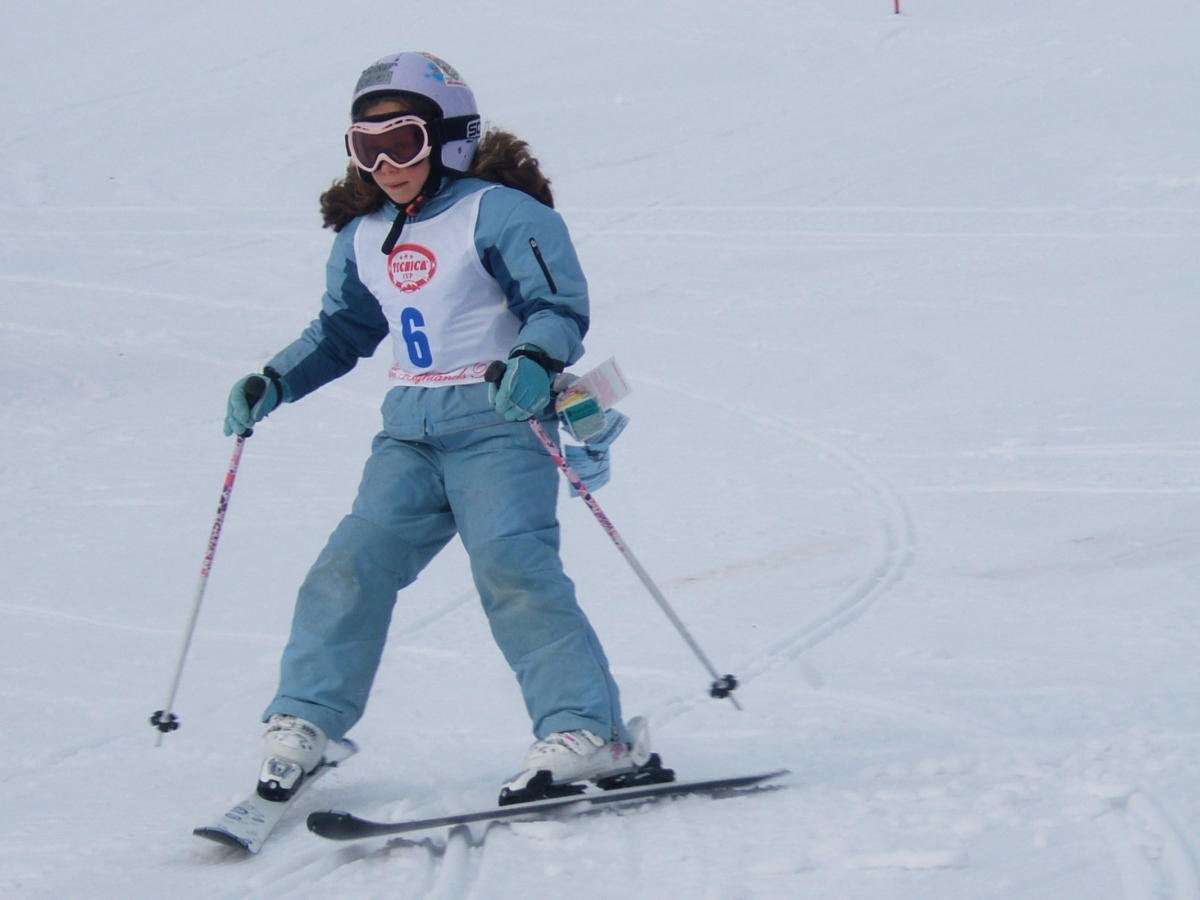 The goal was set, which meant sacrifices had to be made. Each summer, I'd work full-time and save up all my money in order to pay my way to a fall training camp, either in Colorado or the Austrian Alps. I'd train for a week before Traverse City had even felt a whisper of snow. All of my winters have been entirely dedicated to skiing, and I wouldn't have it any other way. To illustrate, I trained and raced during the week, raced more on the weekends, and recreationally skied with friends whenever I had free time. Hickory Hills, Crystal Mountain, and Mt. Holiday were my second, third, and fourth homes during the winter months. My dedication to the sport paid off, and I became an individual regional champion in my junior year of high school and took the same title for the second time the next year. Finally, I won an individual state championship in 2019, my senior year of high school.  
The fire in my belly for the sport of skiing ignited at Hickory Hills, in the heart of Downtown Traverse City, and was stoked at both Mt. Holiday and Crystal Mountain. From preschool to post-grad, NoMich skiing has taught me discipline and a strong work ethic, given me lifelong friendships, allowed me to reach my full athletic potential and provided me with an outlet and a passion that I have followed across the globe. My alma mater, the University of Michigan, originally enticed me because the school had a club ski team, which I promptly applied to and joined in my freshman year. The icing on the cake? Each weekend, the UMich club ski team raced at nowhere other than Crystal Mountain, my home hill in high school. Both racing and free-skiing at Crystal with my college teammates was such a fulfilling, full-circle experience; made meaningful by the memories that will last forever.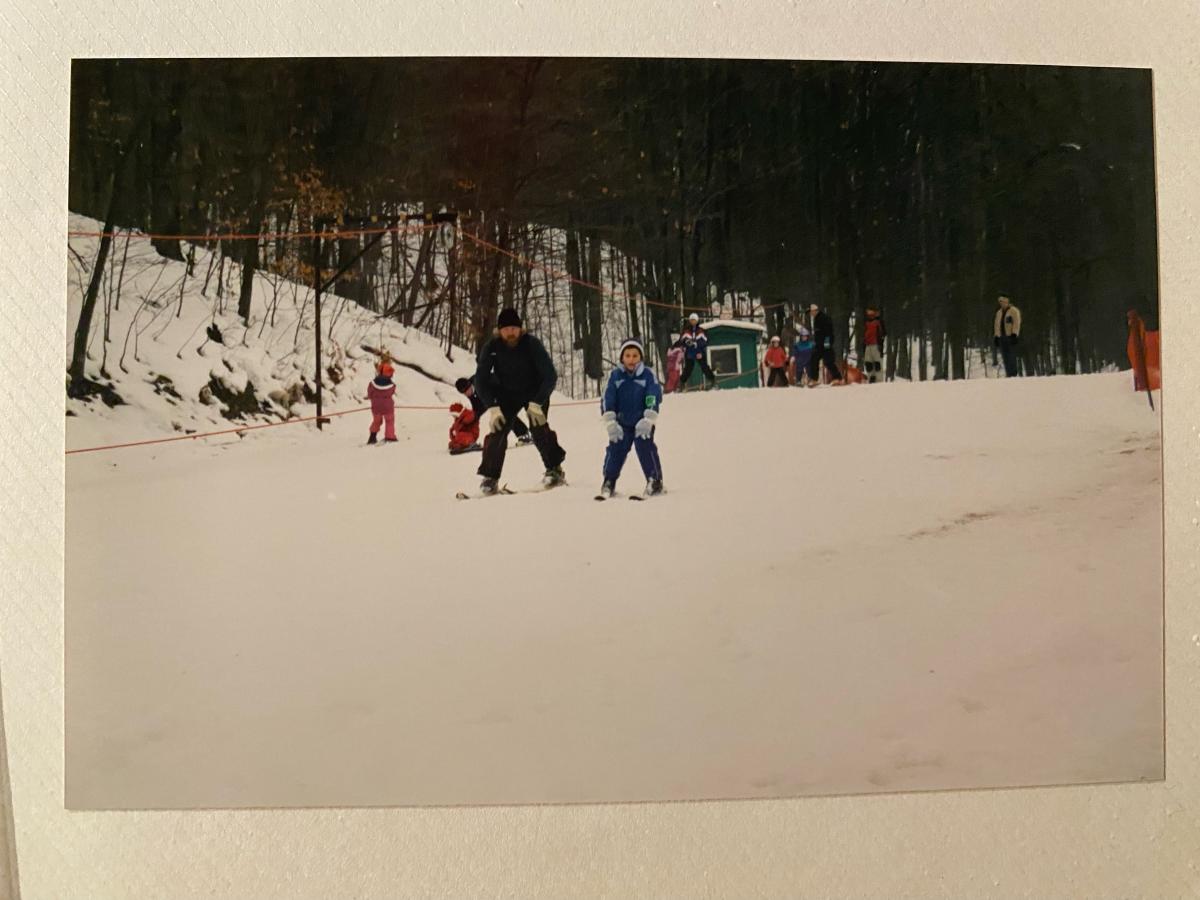 I have had the invaluable opportunity to teach a lot of skiing in the past three or four years, by way of leading Learn-to-Ski programs, providing private lessons, and joining the coaching staff of the GTSC middle school ski team. Now that I have secured my college degree and my educational responsibilities are behind me, I am pursuing my dream of becoming a "ski bum": I am moving to Breckenridge, Colorado, to put my abilities to use and work as a Child Ski Instructor for the winter. I am yet again allowing my passion for skiing to decide my fate and letting it guide me through life's experiences.
All of this to say: if you decide to join the ski community in Northern Michigan, you'll make friends who become family, you'll find joy in the Michigan winters (which is no easy task), and maybe you'll even spark a devotion to the sport similar to my own. If ignited, such a spark will take you on the adventure of a lifetime... I can guarantee it.