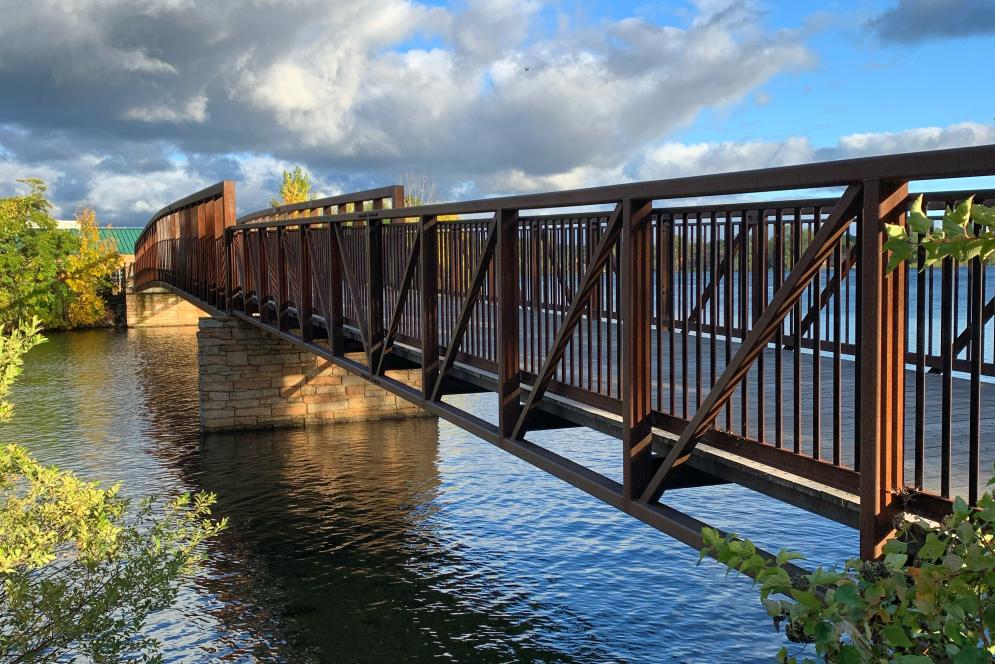 Just because there's a chill in the air it doesn't mean you can't continue to play outside on the trails. In fact, the cooler temperatures and fall scenery make this time of the year perfect for exploring. Whether you're biking, running, or simply walking, you will be sure to find a route that's right for you along the TART Trails. Let's learn more about the trail network from Kate Lewis, Community Engagement Manager at TART. 
How many trails are in the TART Trail system?
We have twelve different trails and one cross-town route within the TART Trails Network.
How are the trails different from each other?
It's amazing how many different types of trails you can experience just minutes from your doorstep. All of the trails within the TART Trails Network are non-motorized. Many of them are paved, multi-use trails such as the Leelanau, TART, and Boardman Lake Trails. A natural surface trail just to the south of town is the Boardman River Trail, ideal for backpacking, bike camping, trail running, cross-country skiing, snowshoeing, birding, and more.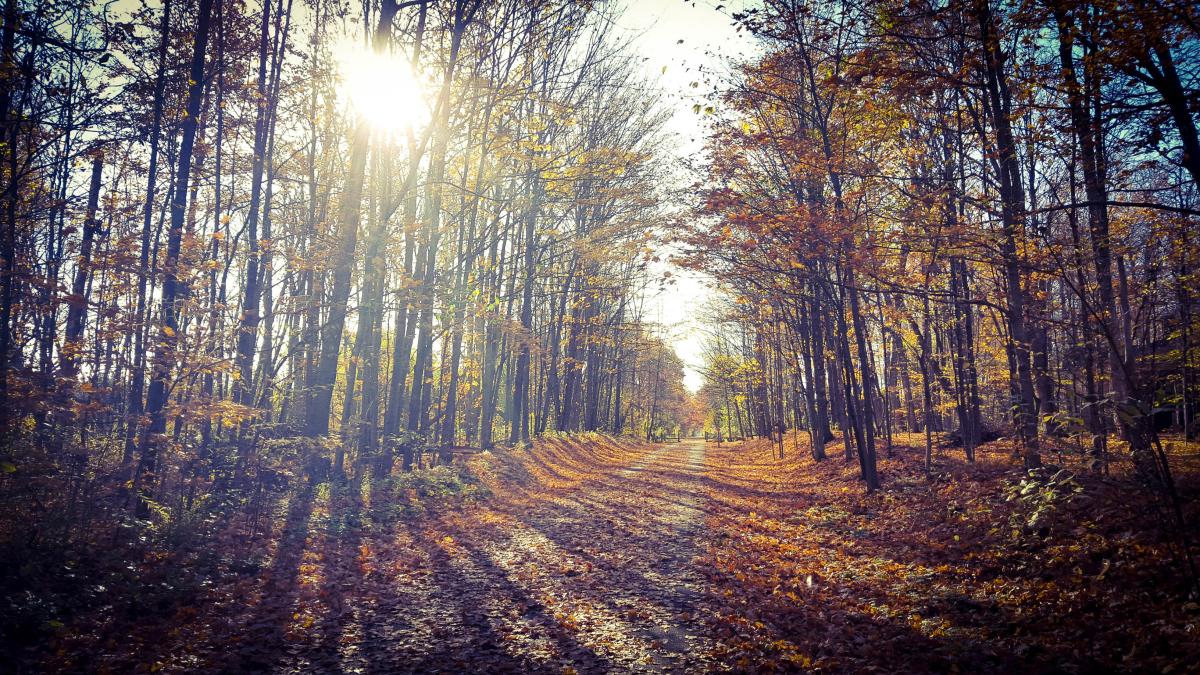 Leelanau Trail - Photo by Hoplite Photography
Which trails are good for families and why? 
Honestly, all of the trails are suitable for families and individuals of all ages, it really depends on the experience you're going for.
The Leelanau Trail is always a crowd-pleaser. It's seventeen miles of a relatively flat paved trail that was once a rail line between Traverse City and Suttons Bay. It hosts a quiet and serene landscape through meadows, woods, and orchards with a few fun stop along the way like the historic potato barn (great photo op) and Leelanau Peninsula wineries.
Another great trail for the entire family is the Sleeping Bear Heritage Trail. This unique (mostly) paved trail through the Sleeping Bear Dunes National Lakeshore has something for all ages and abilities. The twenty miles of trail connects the villages of Empire and Glen Arbor, and cruises through the Dune Climb, Glen Haven (Maritime Museum!), DH Day Campground, and the Port Oneida Rural Historic District - not to mention some world-class Michigan beaches. It's also groomed for cross-country skiing in the winter, making it a year-round destination and a great way to experience the National Park.
Tell us more about using the Leelanau Trail to bike to wineries, breweries, and places to eat.
The options to experience local goods, food and beverages along the Leelanau Trail is something that truly makes the Leelanau Trail a Pure Michigan Trail. Some of our favorite stops along the trail include Hop Lot in Suttons Bay with plentiful outdoor seating, great food, and awesome local brews, it's always a good time. Shady Lane Cellars, Mawby, and Black Star Farms are just a few of the beautiful wineries located right off the trail. And the new kid on the block (or on the trail) is Farm Club. This stop has it all - a market with farm goods and artisan crafts, a tantalizing food menu, refreshing beer, cider, and local wine, and plenty of space to chill. They even offer yoga on certain days of the week and is a great family destination!
What's the future look like for the trails? 
Over the past twenty years, we have been able to build nearly 100 miles of community trails and our goal is to double that over the next twenty years. There are so many impactful projects on the horizon!
We're really excited about the completion of the Loop around the Boardman Lake Trail. This trail will showcase the region's natural, cultural, and recreational resources—it will help share the story of both the Boardman River and the community's transformation by highlighting our unique freshwater environment and featuring captivating public art installations.
Planning is underway to extend the Three Mile Trail from South Airport to Hammond Road thanks to a very important partnership with East Bay Township, the Grand Traverse Regional Land Conservancy through their Mitchell Creek Meadow Preserve, and Norte's Safe Routes to School programming. This trail will be a critical connector to four schools, businesses, and neighborhoods and will showcase pristine natural resources including wetlands, meadows, creeks, and woods.
Another large-scale project is the Nakwema Trailway, a project that will connect the TART Trail network in Traverse City to the Top of Michigan Trails network in Charlevoix, creating a 325+ mile non-motorized trail network in northern Lower Michigan. Nakwema, an Ojibwe word, means where paths connect and this trail will connect people, communities, natural public spaces, businesses, beaches and so much more.
Even further down the trail, we envision a network that takes us to places like Kalkaska, Fife Lake, Kingsley, Interlochen, Lake Ann, and beyond.
All of these projects are possible thanks to incredible community support!