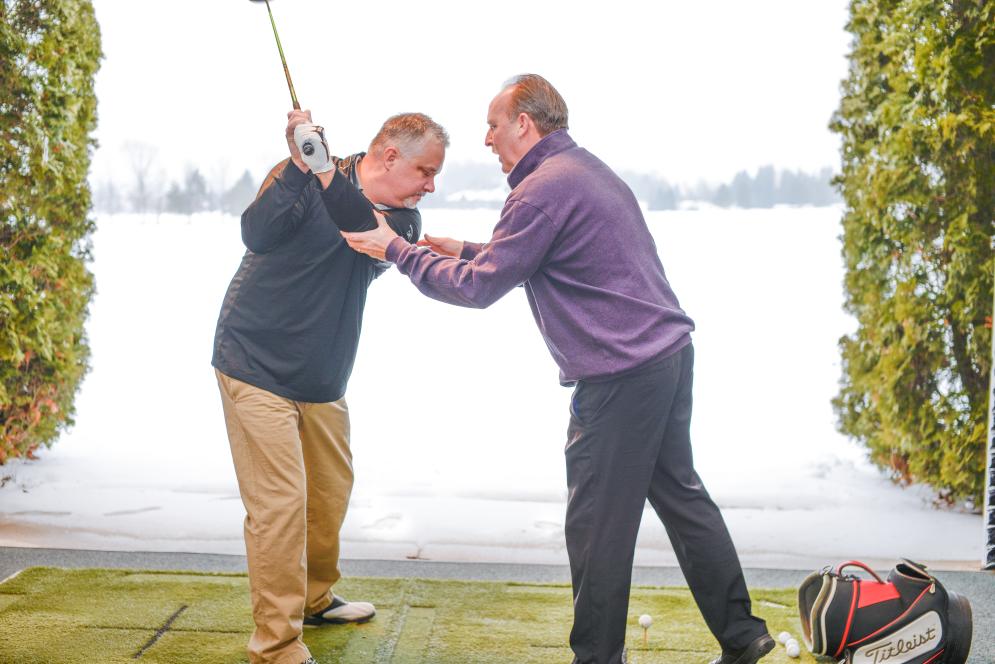 Don't let your golf game hibernate this winter. There's no need to fly to warmer climates to keep your skills sharp when the snow flies. There are creative ways to keep the swing, and the body, in golf shape in and around Traverse City during the offseason. 
It all starts at the 2,000-square-foot Golf Academy at the Grand Traverse Resort & Spa in Acme. This full-service facility features three indoor-outdoor, heated hitting bays equipped with launch monitors, Foresight Sports GC2 and Sky Track simulators, mirrors, and several instructors ready to help.
"We hit range balls into the snow all winter long," said Mark Hill, the academy's director of instruction. "If it's 25 degrees and the wind's not blowing, we can swing away."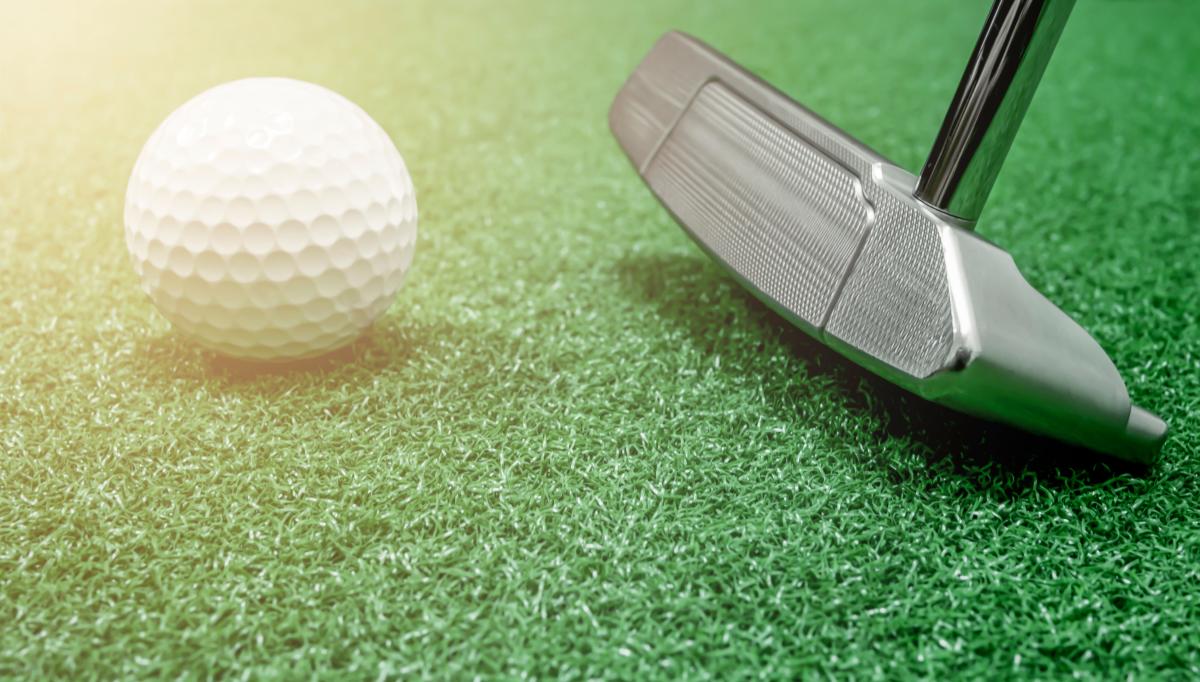 The price of a seasonal membership is only $250. Lesson packages cost more but come highly recommended when you don't have to worry about scores on an actual course. The launch monitors can track key measurables, such as swing speed, launch angle, spin rate, carry distance, and more, to monitor your shots and be used to improve swing fundamentals. "During winter is a great time to think about changes to your swing," Hill said. "It's a good time for major surgery, or minor, however, you want to look at it."
Hill is a big fan of SuperSpeed Golf, a concept of training he recently adopted that increases clubhead speed and ultimately distance. All it takes is swinging speed sticks 20 minutes, 3 days a week for six weeks. For every mile per hour golfers increase their club speed, they gain three yards. The average Superspeed Golf student gains 15 yards. If playing golf sounds more fun than an offseason of drills, the two simulators are equipped with dozens of courses to tee it up on. Two-person teams compete in a winter league on the Sky Track simulator. A small putting green is also available for putting lessons and practice.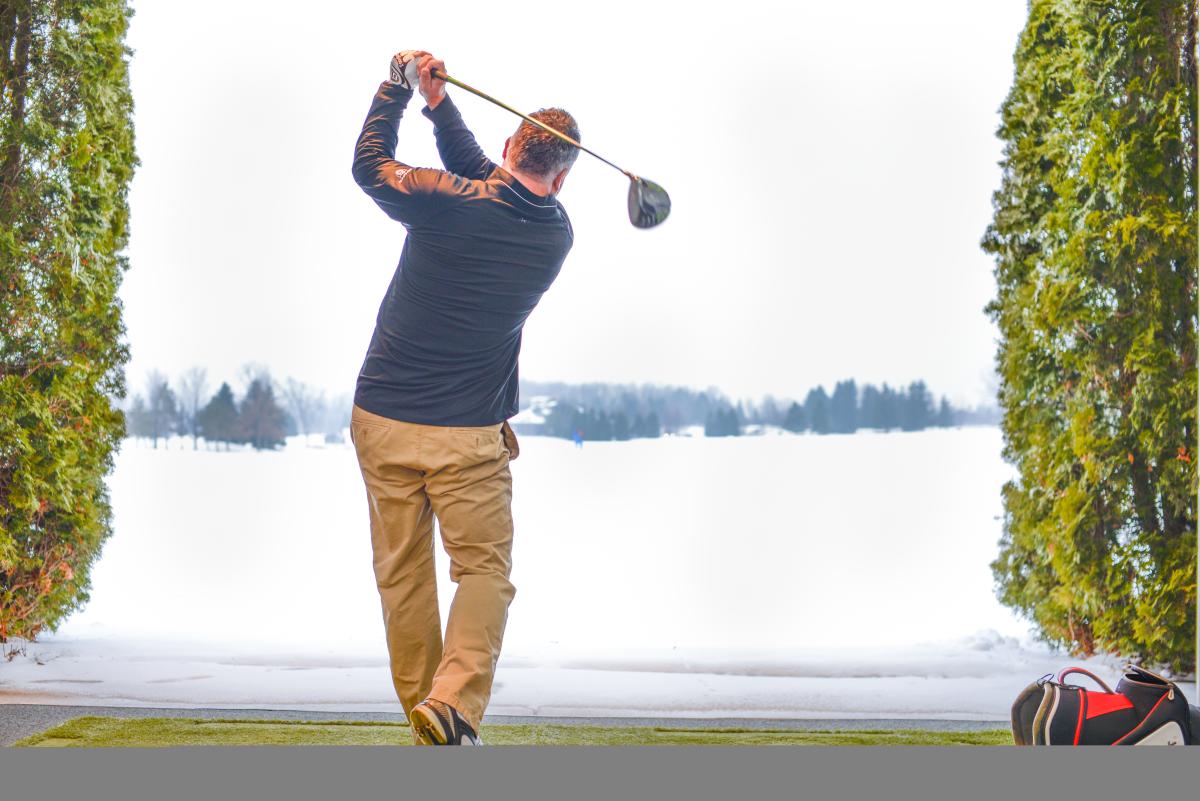 "Bad habits are hard to break if you don't keep working (in the winter)," Hill said. "It's no wonder guys who come back from Florida kick the guys' butts who haven't played at all. It makes a big difference (to keep playing year-round), even if you swing the club just once a week."
Simulators and indoor winter leagues are also available at X Golf Traverse City, where a full bar, food menu, and nearly a dozen large flat-screen TVs form a lively atmosphere for practice or playing. Although Crystal Mountain in Thompsonville doesn't have an indoor golf facility yet, Head Golf Professional Greg Babinec believes that keeping your core in shape is just as important as continuing to play. Both Grand Traverse Resort & Spa's Health Club and Crystal Mountain's Peak Fitness Center offer various fitness and yoga classes and indoor pools for exercise enthusiasts. In winter, Babinec manages the resort's cross-country skiing and snowshoeing programs. He grooms the 15 miles of trails and says that cross-country skiing ranks behind only swimming and rowing as the best aerobic workout.
"Cross-country skiing is like yoga on skis," he said. " … Freestyle cross-country skiing (or skate skiing) has more elements of weight transfer that relate to golf while working both the upper and lower body, along with balance in motion. Classic cross-country skiing (or striding) is a great way to work on balance and get a good upper body workout."