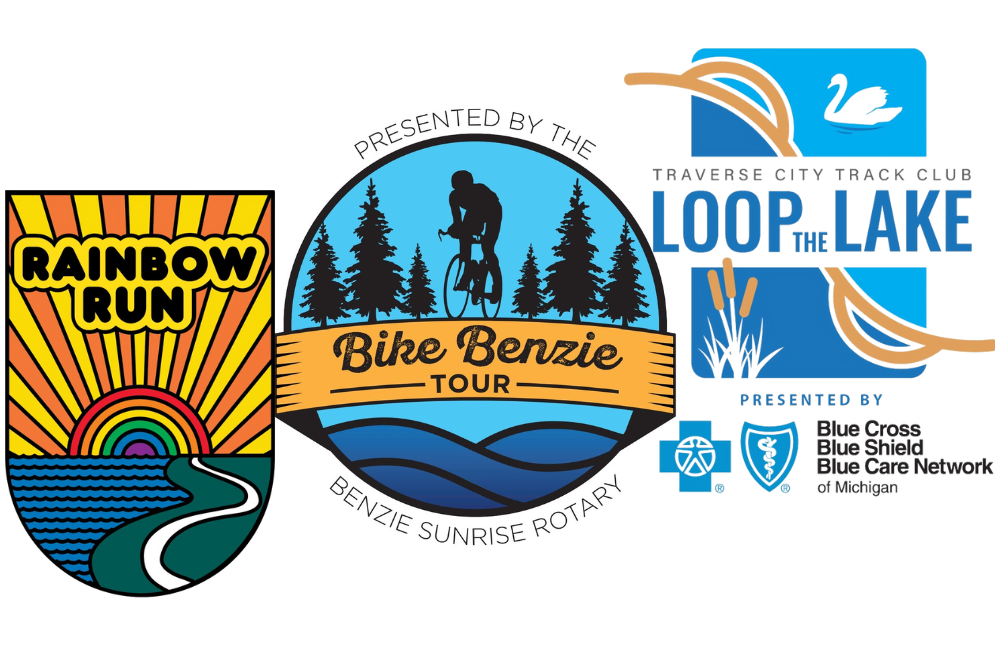 It's time to hit the road – by foot or by bike! Every summer there is a plethora of races or tours to try out, but here are our three picks for June – including two new local events! 
Bike Benzie Tour
June 3, 2023

Have you ever seen Benzie County on two wheels? Here's your chance. The Benzie Sunrise Rotary's 15th annual bike event is called the "Crystal Mountain Bike Benzie Tour." will have great food and brew, along with an after-party at Crystal Mountain Golf & Ski Resort in Thompsonville. As always! (This is a tour, not a race, fyi – pedal accordingly!)
Choose from 28-, 42- and 62-mile distances, all starting and ending at Crystal Mountain. The 28-mile route travels to Beulah and circles back, with a food pit stop at the Betsie Valley trailhead in town. The 42-mile loop lands out near Elberta and offers a food stop at the 20-mile mark, plus another in Beulah, before taking participants back south on Pioneer and other roads before arriving at the resort again. The 62-mile granddaddy adds on a stretch up north bringing in the gems of M22, Crystal Lake, and the Sleeping Bear Dunes National Park. You can find maps for all three here.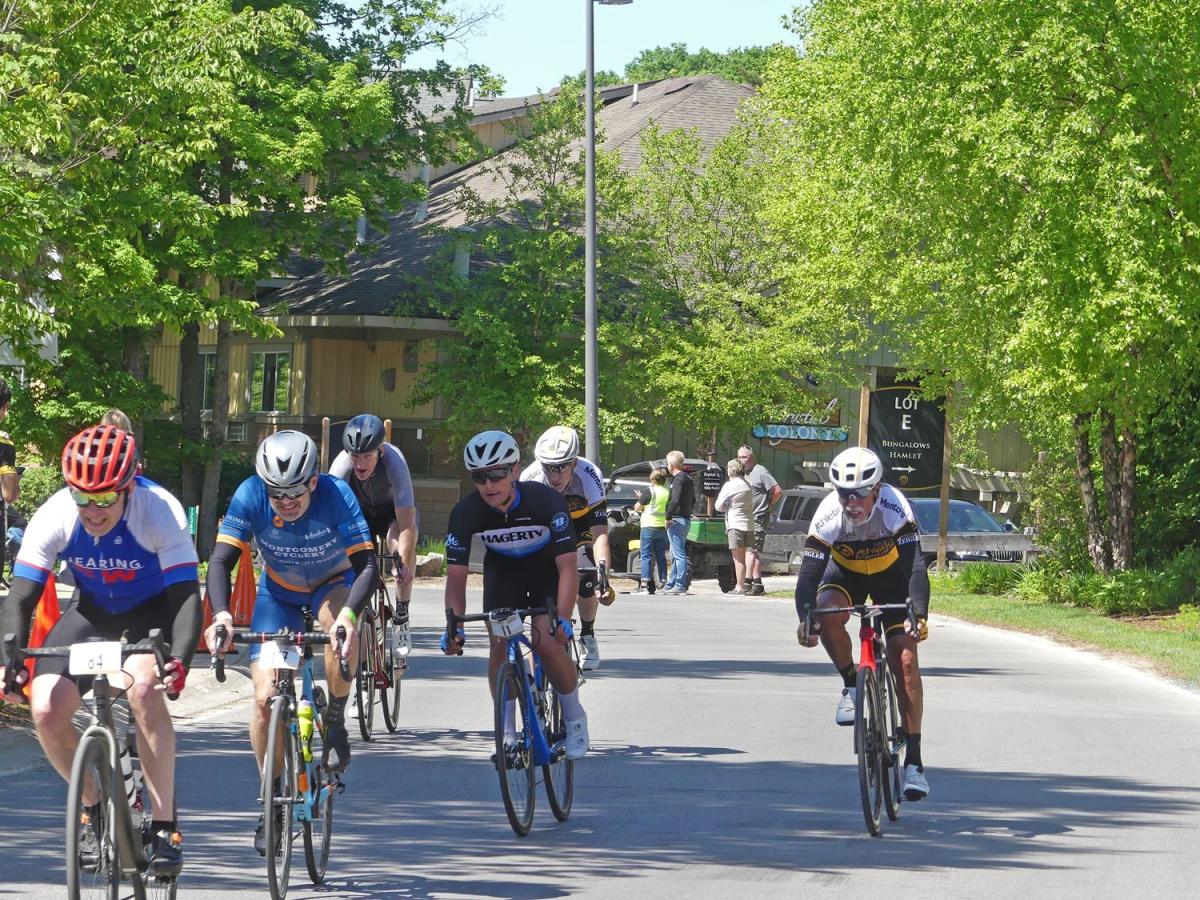 *Photo provided by John Ester of the Benzie Sunrise Rotary.
All routes are patrolled with support vehicles in case of an emergency… or you're just plain tuckered out and need a ride back. Registration is open, with varying fees as the event approaches. The event is limited to 400 riders.
Racing starts between 8 a.m. and 9 a.m. for the different courses, and lunch and entertainment are included. And, bonus, enjoy a craft beer from Stormcloud Brewery at the finish line. Lunch will be served from 11:30 a.m. to 1:30 p.m.
If you are going to ride an e-bike, only Class 1 E-bikes (pedal assist) are allowed. All other types of bikes are allowed. Bike Benzie is a fund-raiser for the Benzie Sunrise Rotary Club, which supports a wide range of programs in Benzie County, most prevalently programs at the Benzie Central Schools. Register here.
Loop the Lake
June 10, 2023

The long-awaited trail around Boardman Lake in Traverse City is finally finished – and what better way to celebrate than to "Loop the Lake" at the first-ever 4-mile urban trail race coming June 4?
Get ready for a race that is pure Traverse City. The loop takes you through forests, along a crest above the Boardman Lake (the view!), alongside a historic train trestle, as well as down along the water, where you'll see resident mallards, swans, and other birds in the lake. Watch for sailboats, paddleboarders, and kayakers scooting by, along with the occasional osprey soaring above the lake.
You'll traverse bridges, boardwalks, and gravel paths, as well as the newest paved sections of the trail, along with two beautiful new bridges over the Boardman/Ottway River – and an extended boardwalk over the Boardman Lake Cove.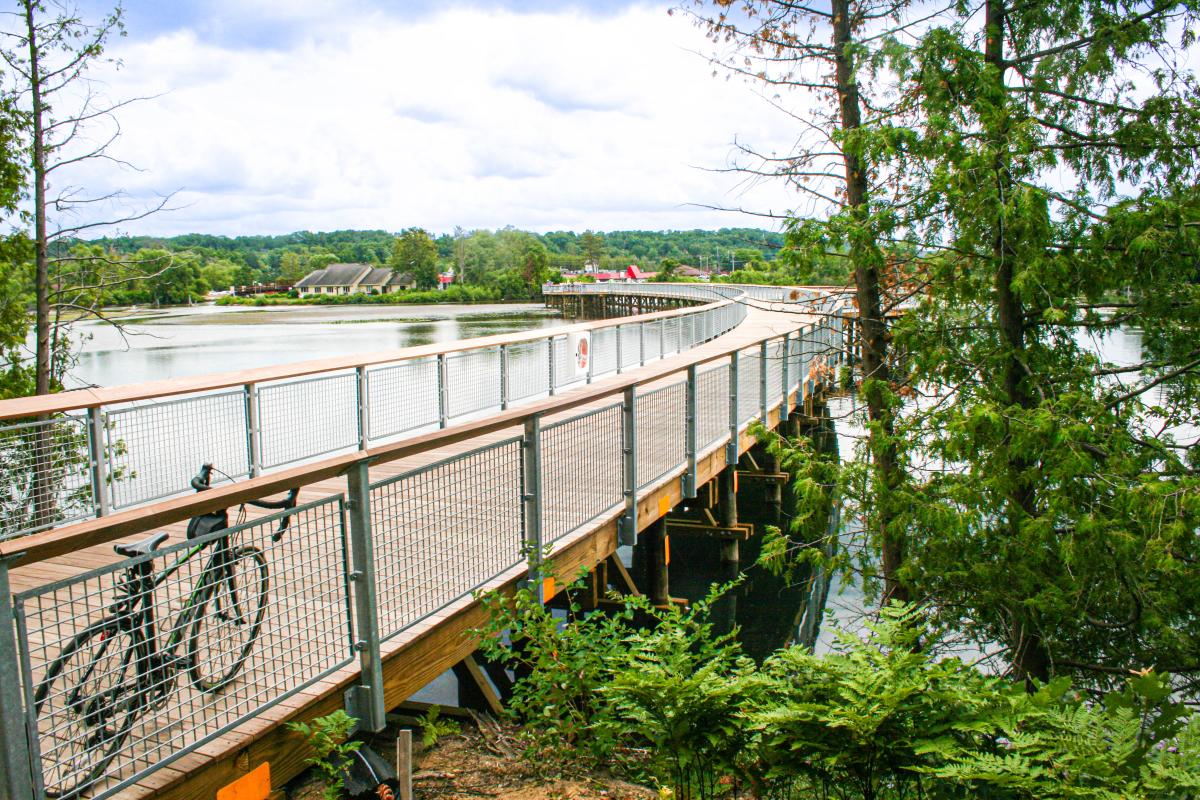 The race is hosted by the Traverse City Track Club and is open to both runners and walkers. The start and finish are at Hull Park, behind the Traverse Area District Library. The race begins at 9 a.m., and participants will run clockwise. The trail will be open to the public – with heavy signage for race awareness. Check out the map here.
Registration includes swag and post-race food, with varying fee levels as the race approaches. (Traverse City Track Club members receive a $5 discount. Click here for more information on the club.) TCTC previously donated $100,000 towards the completion of the Boardman Lake Trail, and all proceeds from Loop The Lake will be dedicated to the TART trail.
This is the perfect chance to run your race, but also savor the beauty of Traverse City – full circle! Dave Taylor, race director, estimates about 300 attendees for the first year. Register here.
Rainbow Run
June 24, 2023

Next up TART Trails and Up North Pride are coming together to host the first-ever Rainbow Run, also on the Boardman Lake Loop Trail. The event is a color fun run and will be held during Pride Month to celebrate the trail systems, as well as the Northern Michigan 2SLGBTQ+ Community.
The race will go counterclockwise, covering the 4-mile loop around Boardman Lake, with Hannah Park as the starting and endpoint. The race begins at 11 a.m.
"This event is much more than just a fun color run, said Nick Viox (he/him), programming and operations director at Up North Pride. "It is a celebration of love, acceptance, and belonging, and an opportunity for the 2SLGBTQ+ community and their allies to promote equality and inclusion in northern Michigan."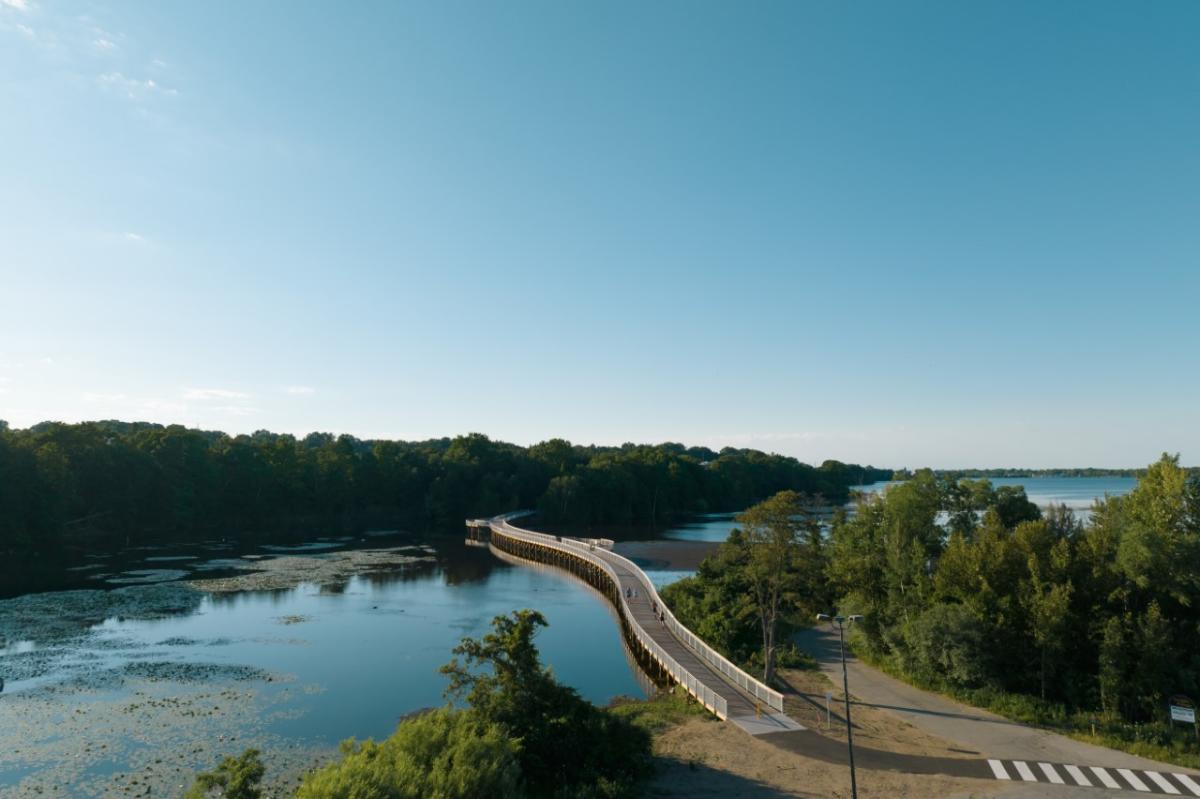 There will be five distinct and separated stations along the route for participants. The powder is made of colored cornstarch that is human-, fish-, and environment-friendly (and washes away after rain to have no long-lasting effects on the environment).
At one station, runners may be covered in bright pink powder, while at another, they may travel through a cloud of orange. As participants make their way through each station, they are transformed into walking, running works of art!
All participants who register by June 9 will receive a branded white t-shirt. Gather at Hannah Park for fun and community activities (like lawn games!) after the event. The trail will stay open for public use so be sure to share the trail. Proceeds will be split between Up North Pride and TART Trails. They are estimating the first year will bring in 100-250 participants, according to Viox. Register here.