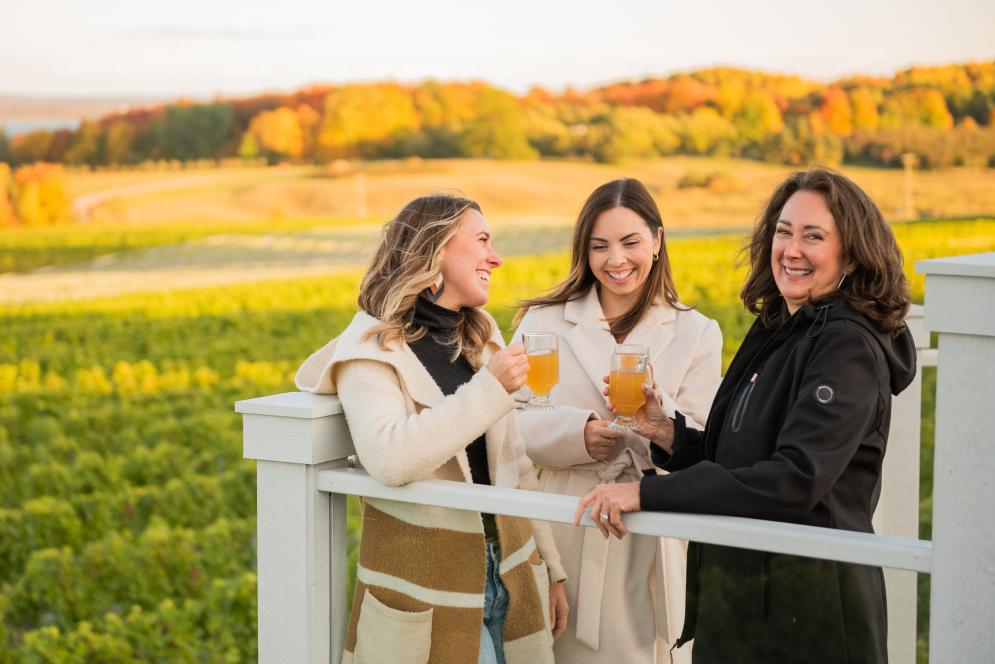 Headed to Traverse City this fall? Be sure to take in the local flavors while enjoying the sights. Northern Michigan offers a rich agricultural heritage to take part in, and food makers who simplify eating truly local. Use our dining decision map to find the perfect bite (or sip!) while you're in town this harvest season: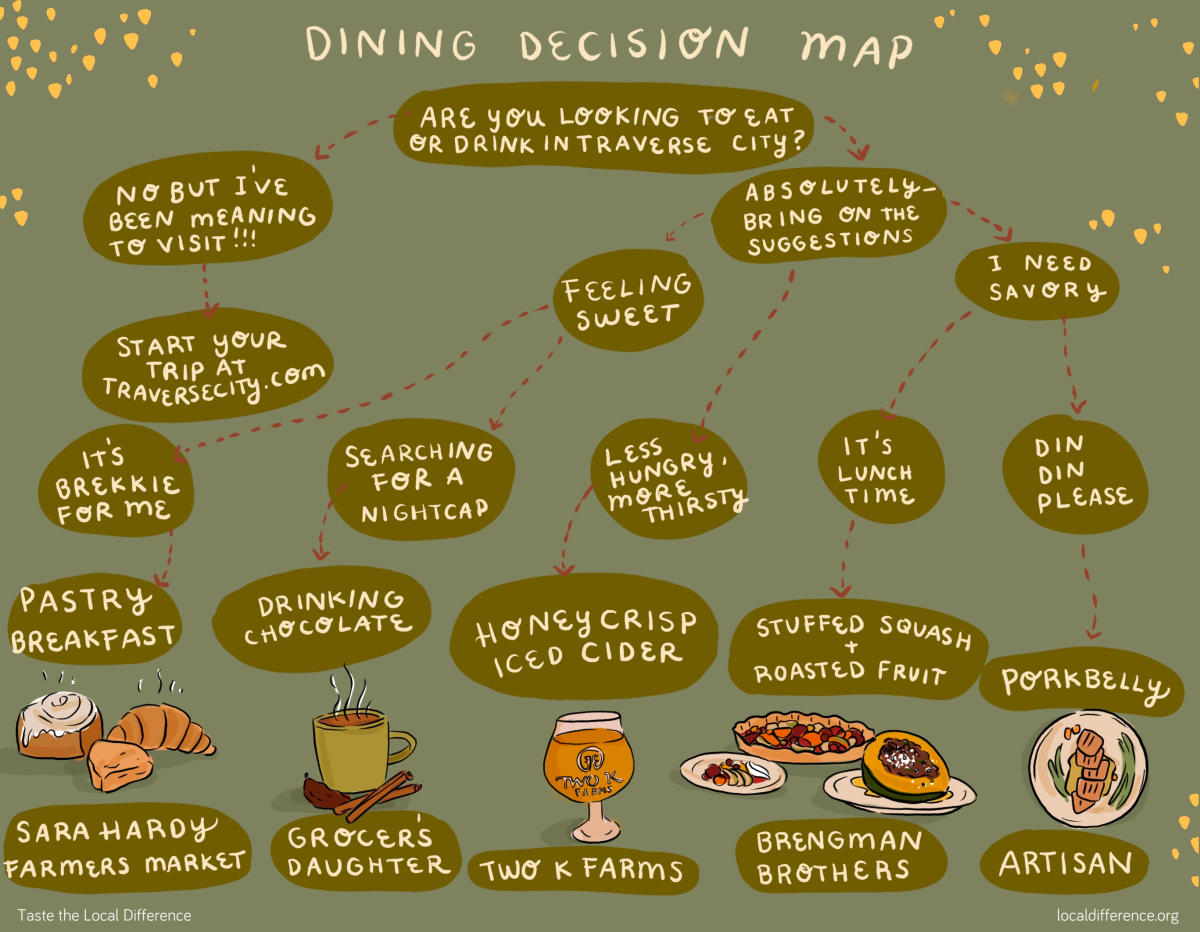 Learn more about your picks! 

Pastry Breakfast and Fall Stock Up at the Sara Hardy Downtown Farmers Market:
Orient yourself with the lay of the land at one of the largest farmers markets in the state of Michigan! Start early with a pastry breakfast from 9 Bean Rows as you peruse the aisles for pumpkins, apples, fall seasonal flowers, and more.

Perfectly Paired Lunch at Brengman Brothers:
Head up to the hills at the base of the Leelanau peninsula and surround yourself with the grape harvest while enjoying lunch. Brengman Brothers' fall culinary program includes an array of events, daily sweet or savory galette options, and wines that feature unique native fermentation. Head there for their stuffed seasonal squash with greens and chorizo, or a roasted fall fruit dessert, complemented by housemade ice cream and tahini miso coffee glaze. The fall menu, which debuts September 30th alongside this year's red wines, is focused on shareable sizes and locally sourced ingredients. 

Sips at Two K Farms Cider:
A true mix of history and modernity, Two K Farms stands on heritage farmland, but is newly focused on cider production, with attention to heirloom Old World varieties. Head to the tasting room to try their 'Kingston Black' cider, which is aged in oak barrels for notes of butterscotch and caramel, perfect for fall-time sipping. While there, grab a glass of their unique ice cider made with Honeycrisp apples grown onsite for a dessert finish. 

Farm-to-Fork Dinner at Artisan:
Located in downtown Traverse City on Grand Traverse West Bay, Artisan pairs an upscale setting with local sourcing. This fall, stop in to savor their Pork Belly dinner - crispy, yet fork-tender pork belly sits atop a creamy, warm parsnip puree and is balanced with lightly pickled plums and bright herb oil. This dish features local producers Winter Wonderland and Altonen Orchards, and the herbs are sourced from the patio garden. 

Drinking Chocolate Nightcap from Grocer's Daughter:
Pack up campfire wood, a wool blanket, and a thermos of Grocer's Daughter drinking chocolate to end your fall flavors day with the warmth of the season. Available in dark or milk chocolate, or a house 50/50 blend of both, this decadent drink is made even more perfect for fall with your addition of ancho chile powder and a cinnamon stick stirrer. While you can order it ready-to-go at Grocer's Daughter in Empire, it's also available by the bag at in-town venues like Bubbie's Bagels.