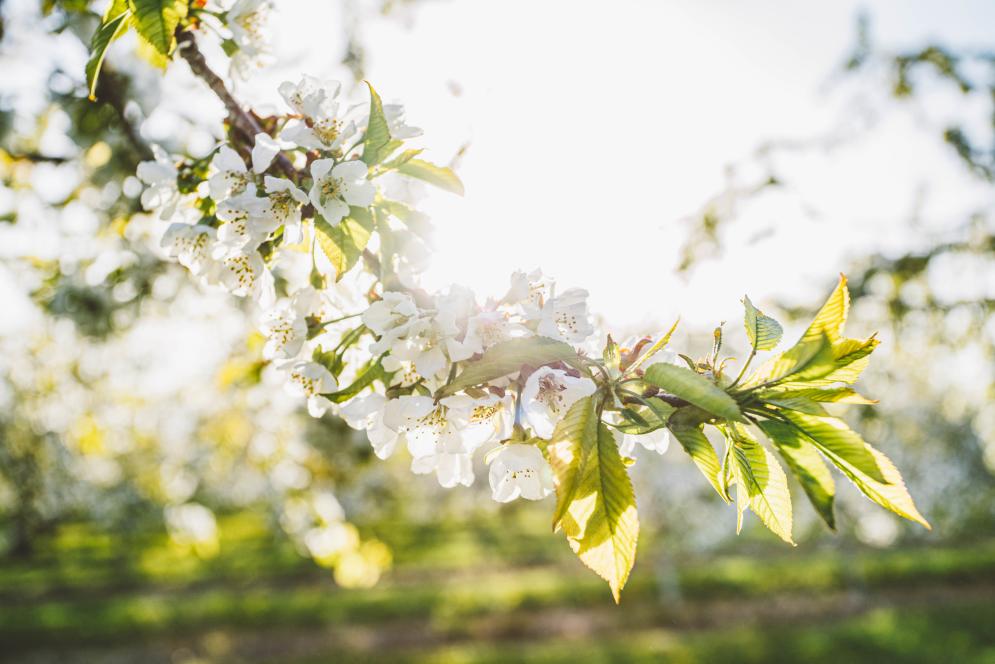 Just like that numerous blossoms have bloomed over the last week! Some areas are more dense with flowers than others, but for the most part we are at about 30% and are predicting full bloom to be within the next week (weather dependent). So if you're planning to see nature's display, don't delay and plan your visit! 
Here's an update on where we're seeing the most flowers right now. Please remember these are private orchards and it's best to view the blossoms from the roadside. 
On the Leelanau Peninsula 

M-22
From Traverse City head north on M-22 and keep your eyes peeled. We are seeing bloom on the west side of M-22 by McAllister Rd. This is a little north of Black Star Farms and the port town of Suttons Bay.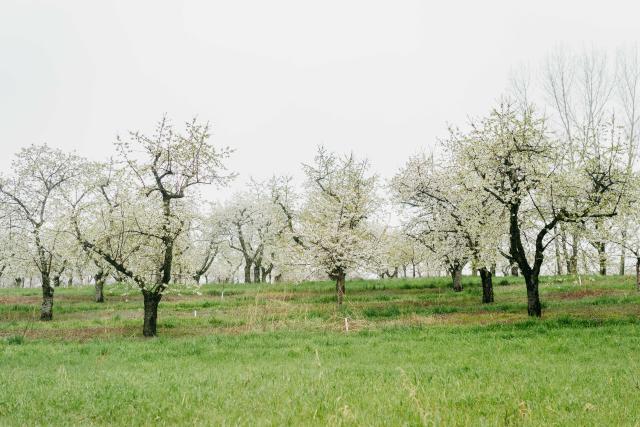 Lake Leelanau 
Get your hiking boots on and explore the 45 North Vineyard Trail; located on the property of 45 North Vineyard & Winery. Use this trail map as your guide and head towards the Pinot Gris, Cabernet Franc, Merlot and Pinot Noir. It's a short hike from the tasting room with a little bit of a hill climb towards the vineyards. Once you reach the vineyards, the cherry orchards will be visibile from the trail.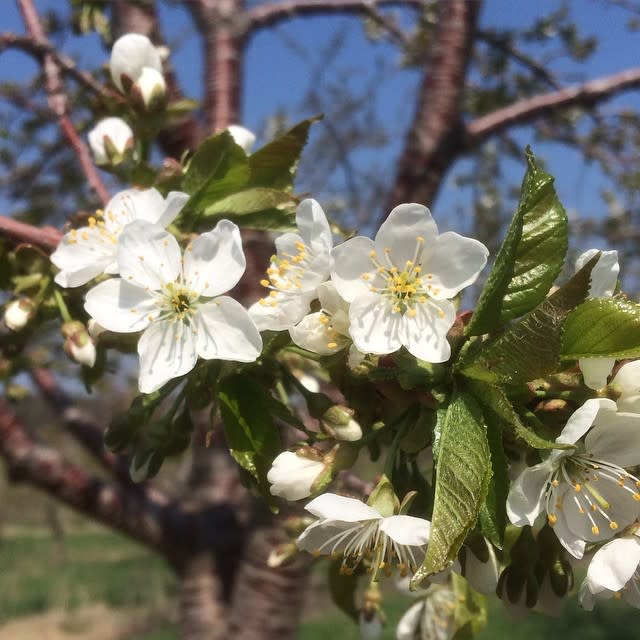 On the Old Mission Peninsula 
Enjoy the scenery along Peninsula Drive for awhile as you head up the Old Mission Peninsula. Just north of Kroupa road is where you'll see all of the blossoms. This peninsula is home to a lot of cherry and apple orchards, so it's likely you'll see additional spots along the way. 
In Downtown Traverse City 
The tree-lined streets in Traverse City are also in bloom. These are not cherry blossoms, but they are equally as beautiful! Find an outdoor cafe and enjoy the quintessential spring views in our city by the Bay. We also recommend starting at one end of Front St. and walking the length of the street to see the full spectrum of scenery.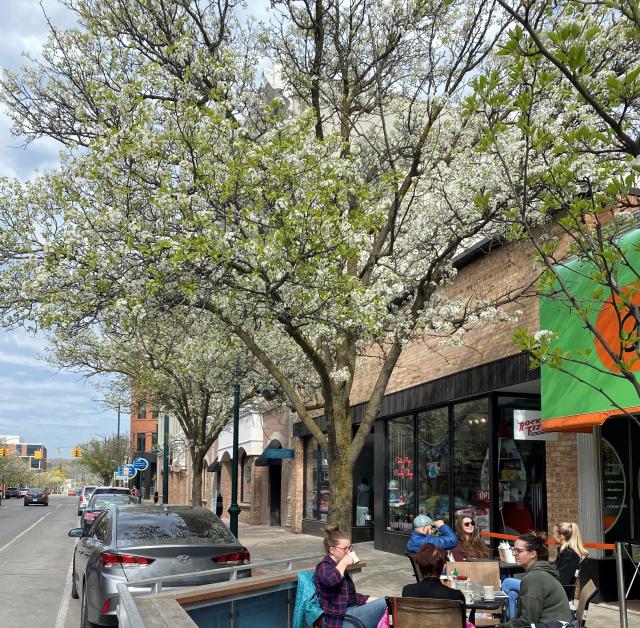 Take a look at our Cherry Blossom Tour Guide for suggested routes and information.