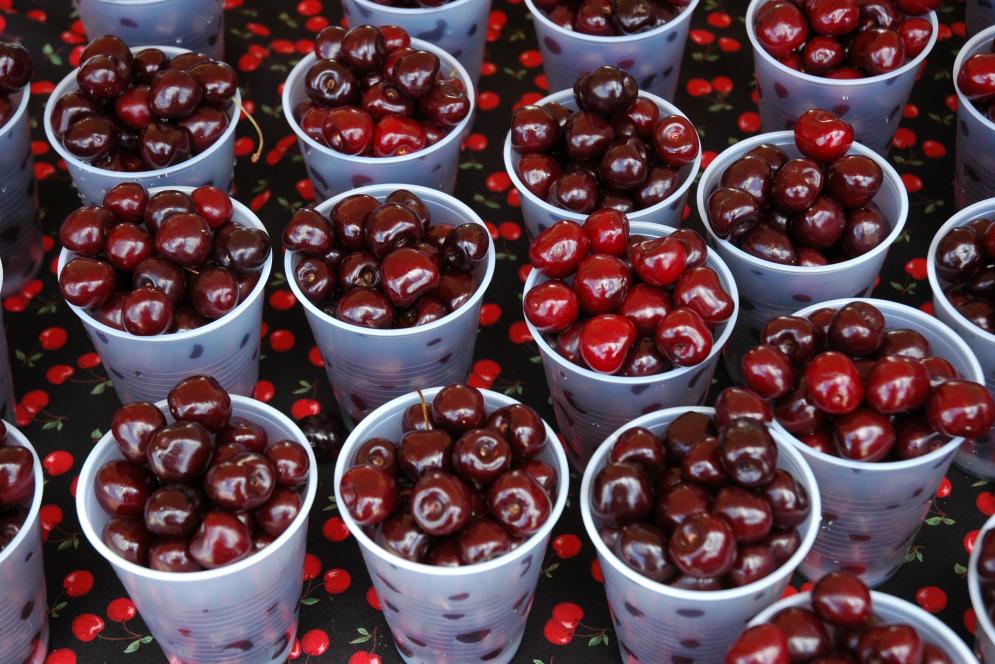 Here in the Cherry Capital of the World, we're proud of the little red fruit that could. When you visit Traverse City, you'll see cherries on T-shirts and sundresses. They theme our hotels, drive-in and traditional theaters. You can even find the World's Largest Cherry Pie Pan on Cass Rd!
Our area is rich with farms, festivals and, most importantly – food – that elevates the cherry! We asked locals to give us the inside scoop on their favorites. Here is a list of can't-miss, must-pick cherry goodness: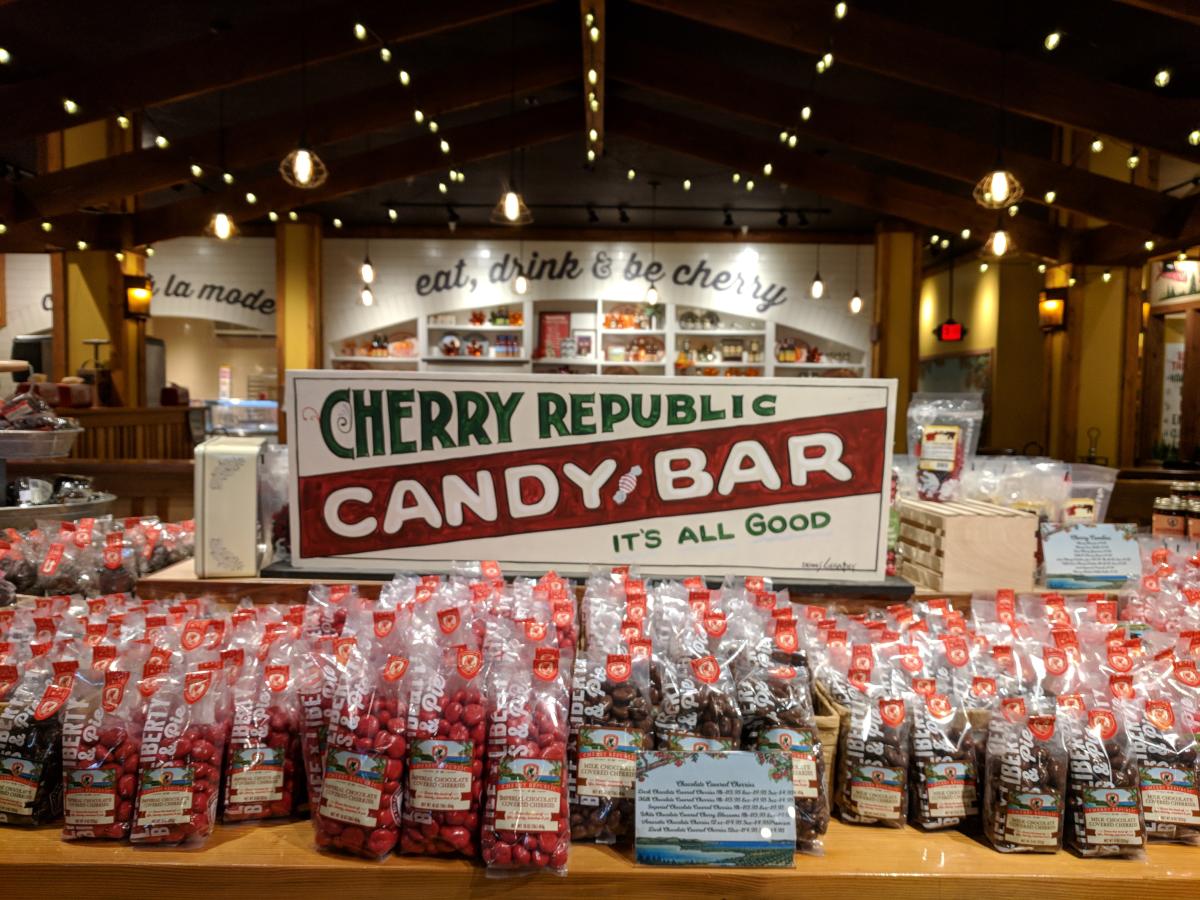 Cherry Republic of Traverse City
"Cherry Republic of Traverse City has fantastic cherry products, both sweet and savory. Salsa, jams and jellies, dried cherries, chocolate-covered cherries, cherry wine, soda or cocoa. Chocolate turtles are fantastic!" – Dee V.
Turtles, you say? Let us explain: They are a combination of tart cherries, buttery caramel and crunchy pecan pieces covered in milk or dark chocolate. There are about 18 turtles per bag, so you'll want to enjoy slowly.
Natural Northern
"I love Natural Northern's Sweet and Spicy Cherry Jalapeno Slices. Every other sliced jalapeno I've tried is too vinegary. The sweet pickling on Natural Northern's is a stroke of genius. I'm also a big fan of their Cherry and Jalapeno cheese dip." - Joe T.
The company calls their cherry jalapeno slices an "out of this world pickling experience." And to think, you can find it here in TC.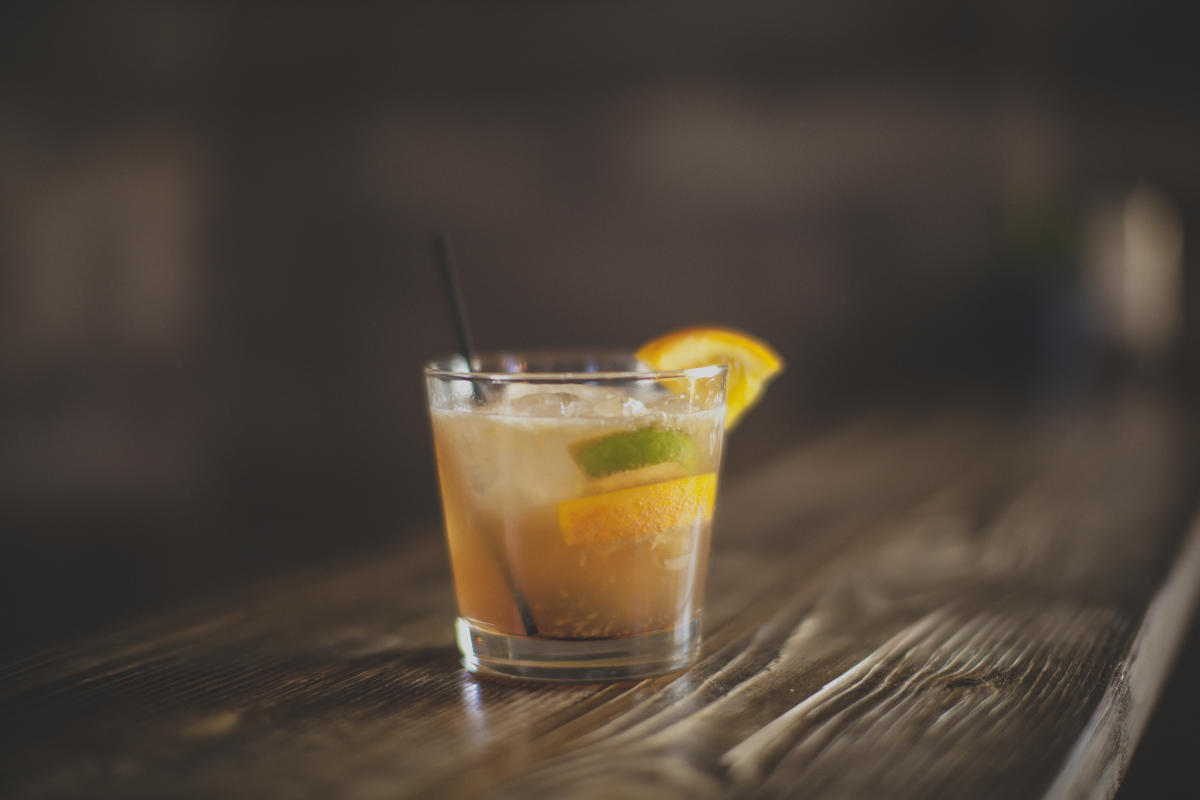 Traverse City Whiskey Company
"Cherry Whiskey at Traverse City Whiskey Co. Also, try their cherry whiskey sour and buy the cherries they put IN the whiskey sours, which they sell by the jar." – Emily H.
The company says their American Cherry Edition is different than most cherry whiskeys on the market because it's steeped with Montmorency cherries grown on their family's farm. They note: "We like to say that its flavor profile resembles whiskey with a hint of cherry, not the other way around."
Gallagher's Farm Market
"Cherry Almond Butter from Gallagher's Farm Market. I always pick up an extra before the end of the season to use in my thumbprint cookies at Christmas. So good! Also excellent on a fresh, warm biscuit." – Tami H.
Gallagher's says this is their very best seller. Very. The problem may be getting it to last until Christmas.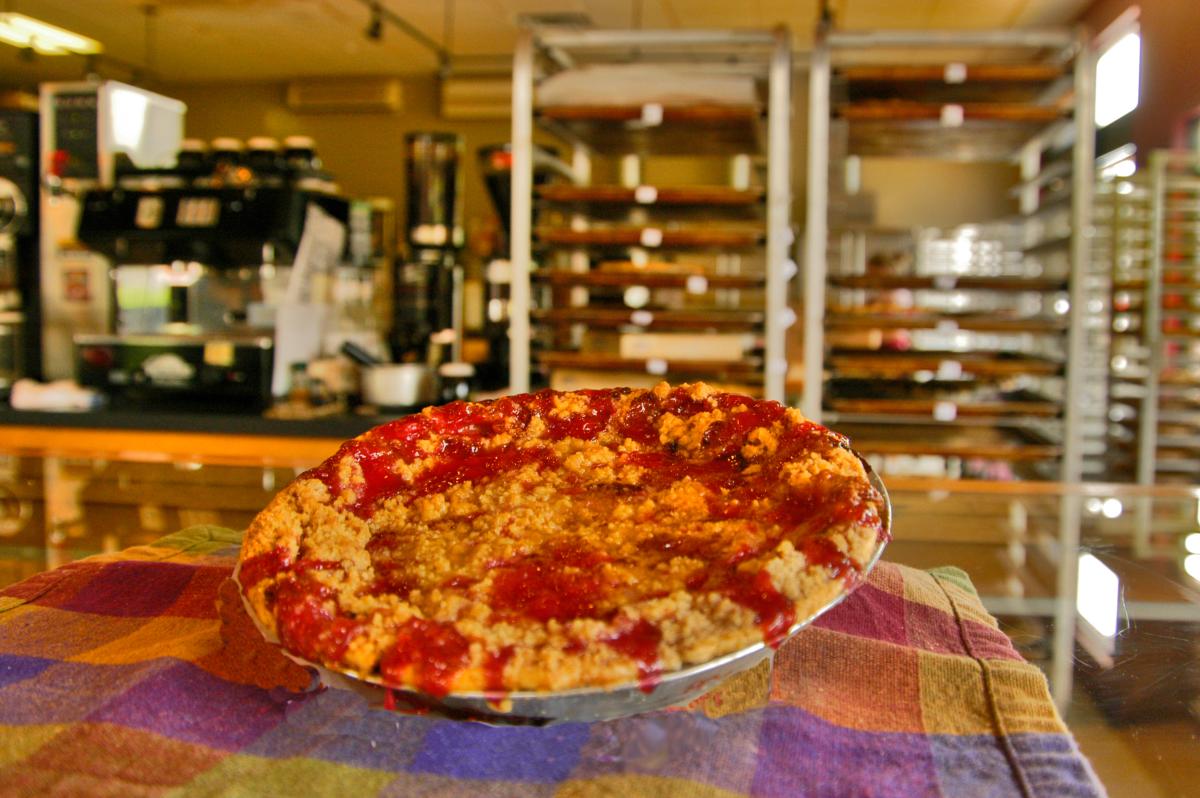 Grand Traverse Pie Company
"Cherry Crumb Pie from Grand Traverse Pie Company."  – Erin M. 
This in GT Pie Co.'s top-selling pie – and the "Signature Pie" of the National Cherry Festival held in July in TC every year. If you walk by this place in downtown Traverse City, they have vents piping out the sweet smell of their baking. It's a window-shopper's dream.
Grand Traverse Distillery
"True North Cherry vodka. It's great with cranberry juice and a lemon slice". – Velvet B.  
Find this 80 proof vodka at Grand Traverse Distillery. The bottle is gorgeous and gift-worthy.
The Cherry Hut
"Cherry pie at The Cherry Hut in Beulah...perfect since 1922. Also try their Cherry Chicken Salad plate with a Cherry Ade float." – Emily T. 
Best disclaimer we've ever seen on a menu: CHERRIES MAY CONTAIN AN OCCASIONAL PIT.
Shoreline Fruit
"I love a little Shoreline Fruit's Montmorency Cherry Concentrate in a lager/light beer in the summer." - Kelly N.
Well done, Kelly. With cherry concentrate's nutritional benefits, this takes the guilt out of your summer sips!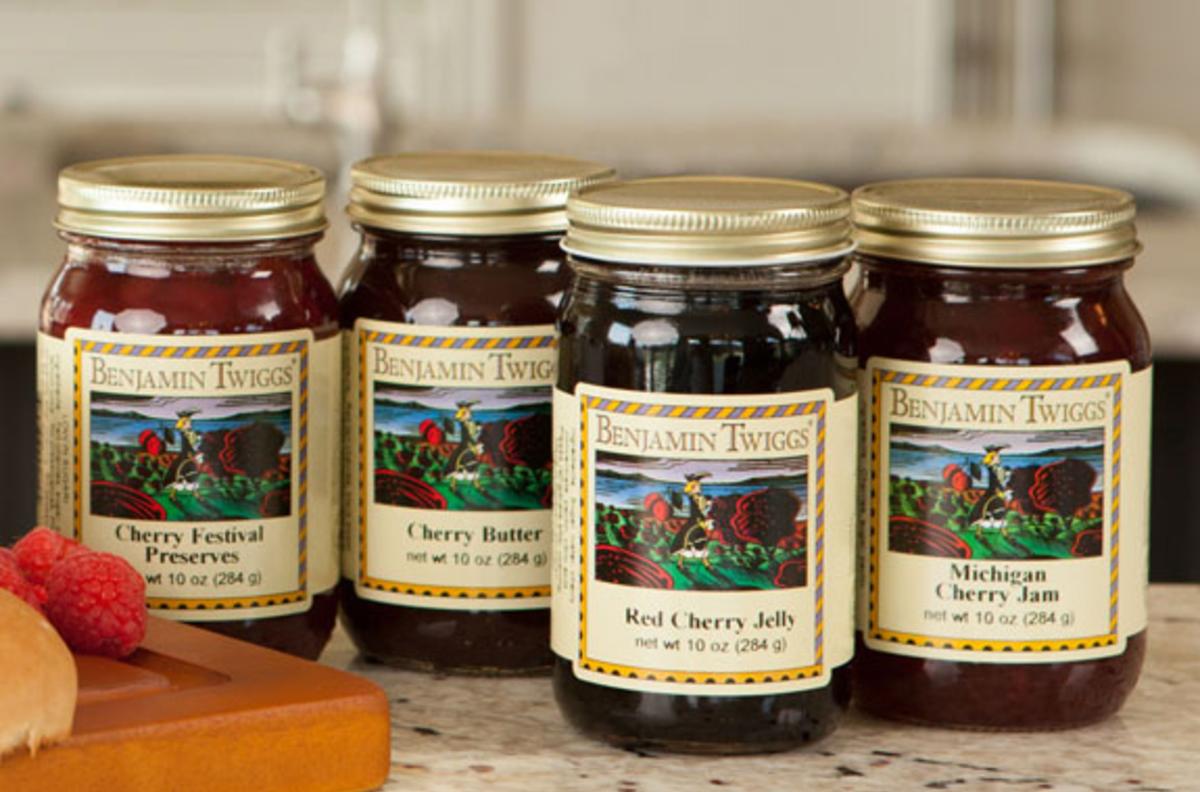 Benjamin Twiggs
"Benjamin Twiggs for everything cherry. My favorites are cherry pie, Campfire Crackle popcorn (pecans, almonds, and local dried cherries covered in a sweet, buttery glaze), salsa, cherry poppyseed vinaigrette and so much more." – Julie D.
Make a Cherry Summer Salad with romaine lettuce, Michigan dried cherries, slivered almonds and gorgonzola cheese, dressed with this vinaigrette. Yum.
Brownwood Farms
"Brownwood Farms Cherry BBQ Sauce is a must-try." – Stefanie T.
This gluten-free goodness uses dark sweet cherries. Try it on the grill or in the oven.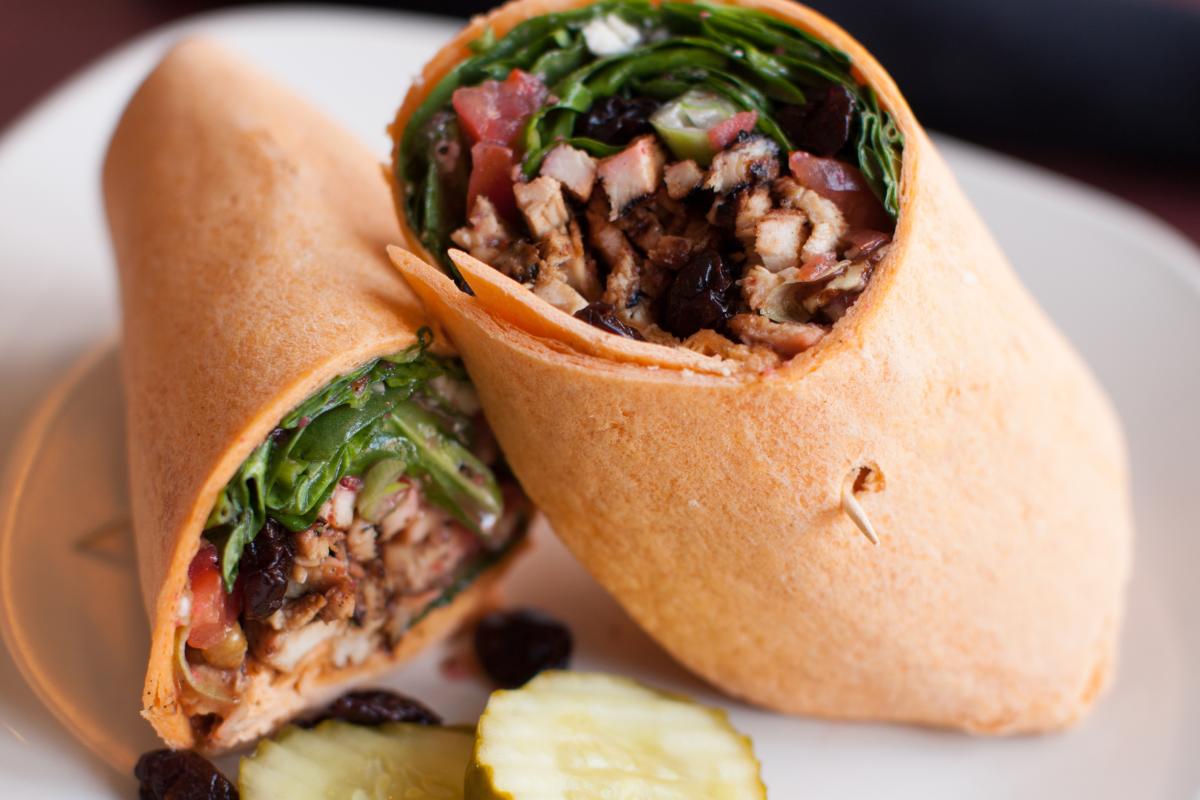 Centre Street Cafe
"Chicken Salad Wrap or Cherry Chicken Salad at Centre Street Cafe. The Chicken Salad Wrap is my favorite chicken salad since the beginning of time." – Wendy N. 
The wrap includes grilled chicken, celery, grapes, dried cherries and cranberries, onion, red bell pepper, fresh dill, honey-curry dressing, leaf lettuce, roasted red pepper and widespread local approval.
Chateau Chantal
"Bubbly Cherry Wine is one of our fastest-growing wine at Chateau Chantal. The cans are fun!" – Marie D.
This sweet-style sparkling wine comes in both bottles and cans. Of interest, just one can of wine equals half a bottle, so imbibe with care! And if you're headed to a beach that prohibits glass containers, you've got your answer now, don't you?