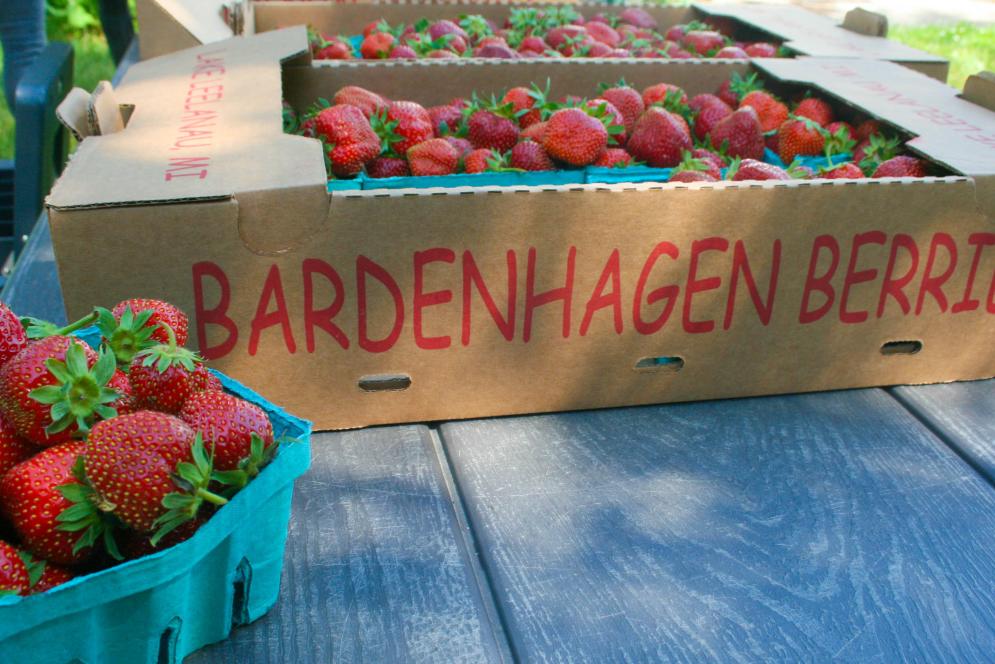 One bite is all it takes. One bite when the red juice drips down your chin and you rotate your face so the sweet nectar doesn't stain your shirt. Take that first bite of a northern Michigan strawberry and you will be spoiled for life. No other berry will compare. The problem is this sweet strawberry season only lasts a little over two weeks. After the harvest, you count the days until the next season starts. 
Traverse City area farmers know they have something special. If it's not strawberry season, it's cherry season, blueberry season, or apple season. With crops that thrive in the area's sandy soils and temperatures that are moderated by Lake Michigan, a new industry has evolved — Agri-Tourism.  
"We have tourism, we have agriculture, why not bring them together," said Kristi Radakovic, a tour conductor at Leelanau County's Bardenhagen Farms. Kristi left life in South America when she felt a draw to return to the soil that had been in her family for 150 years. On this day her tour was maxed out at 30 people. They stopped to pick a ripe strawberry, look at the deep red cherries, and inspect the brand-new crop of Shiitake mushrooms that won't be ready for harvest until next year. The tour went through a variety of crops that will mostly be sold at farmer stands, farmer's markets, or Community Supported Agriculture (CSA) programs.  
"I have a lot of respect for farmers," said Josie Thayer who lives in Cincinnati but was drawn to Radakovic's farm tour. "We like learning about farming and growing. We thought it would be interesting to visit an old farm from an old family. We're here because of the history of this place." 
Thayer and others on the tour walked through the crops, and an old barn, even watched in amazement at old equipment that still works, decades after the gleam of newness had been well tarnished with age.  
"We want people to see the farm, to bridge the gap between the farm and their home," Radakovic added. "I love this history, my family, my farm. I want to be here." 
Bardenhagen Farms has bridged another gap. They have teamed up with a neighbor, Aurora Cellars, to blend their farm-fresh crops with the winery. Tour participants are treated to a drink that features fresh strawberries with their Luminous wine with a drink called Luminous Strawberry Lemonade. The berries are pureed and made into ice cubes that are added to a Luminous wine blend with lemonade. After a hot day in the field, it's a refreshing break. 
"It's a natural fit. Both of us are in agriculture," said Dawn Bardenhagen, Wine Club Manager at Aurora Cellars. Dawn married into the Bardenhagen family but is quick to note that their collaboration has nothing to do with the family connection. "People want to know where their food comes from. It's important to them. We look to ourselves as educators. We educate on what grows well here and why it grows well."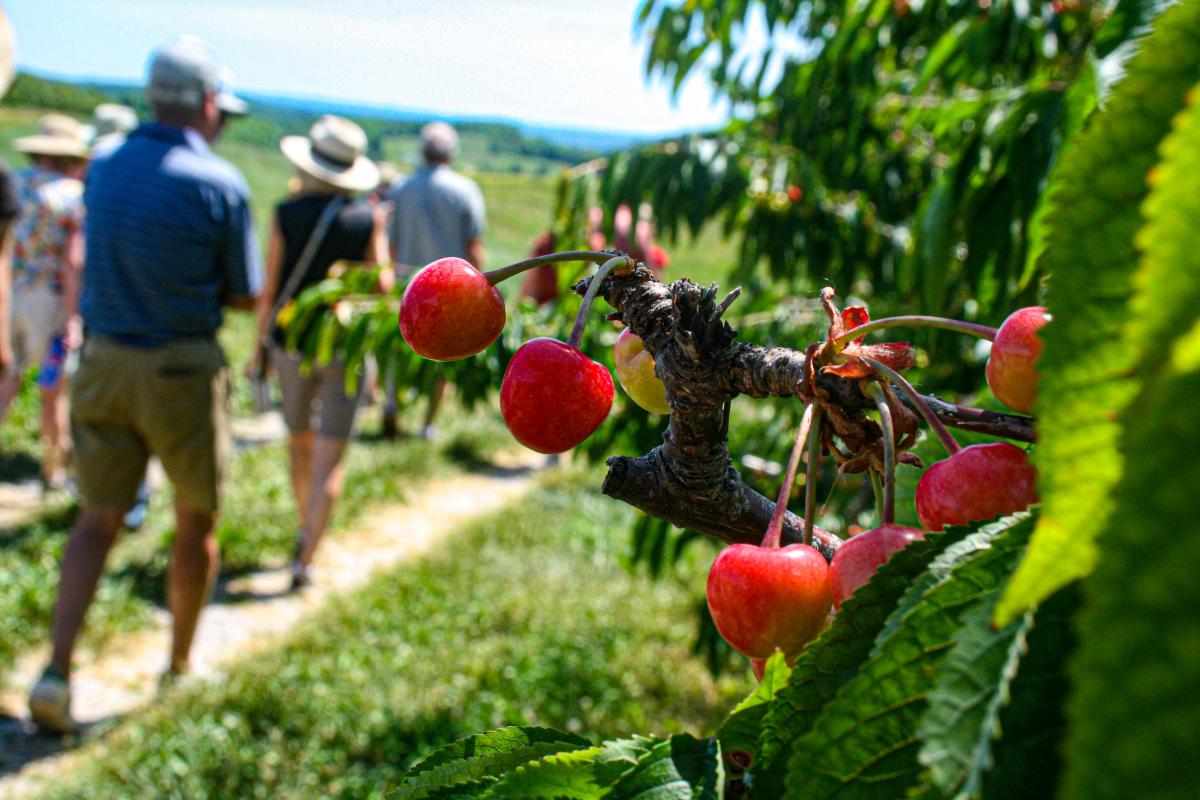 Bringing visitors to the farm is nothing new when it comes to travel. Roadside stands were always a popular way to get the freshest fruits and vegetables. Dairy farms that sold milk or ice cream directly to the public have been around for decades. But it could be the same magnetic draw that brought Kristi Radakovic from living in South America back to her family home in Leelanau County, that fills a small family farm tour to capacity. 
"People love this kind of stuff," said Josie Thayer as she concluded her tour. "It's a break from the stresses of people's lives.