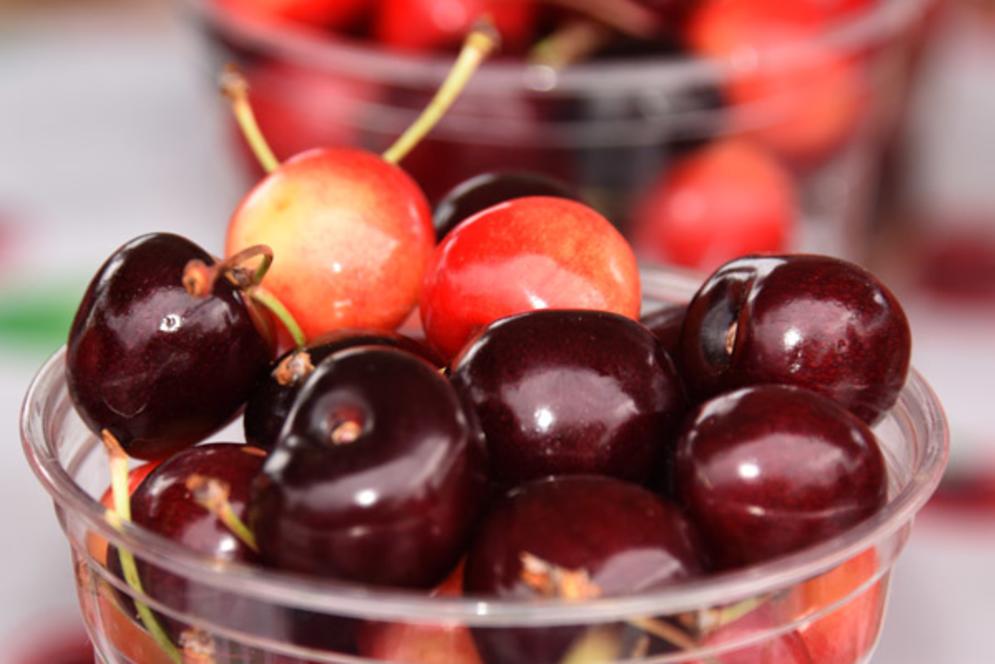 As you drive along the roads of northern Michigan, you're taken back in time to when the first orchards were planted in 1852. The Grand Traverse Region is the world's largest producer of tart cherries. Every year white blossoms paint the countryside and leave us wishing they lasted longer. When visiting Traverse City, you are immersed in our vibrant cherry culture! 
Join us on a sweet trip around The Cherry Capital of the World to find the best places for everything cherries!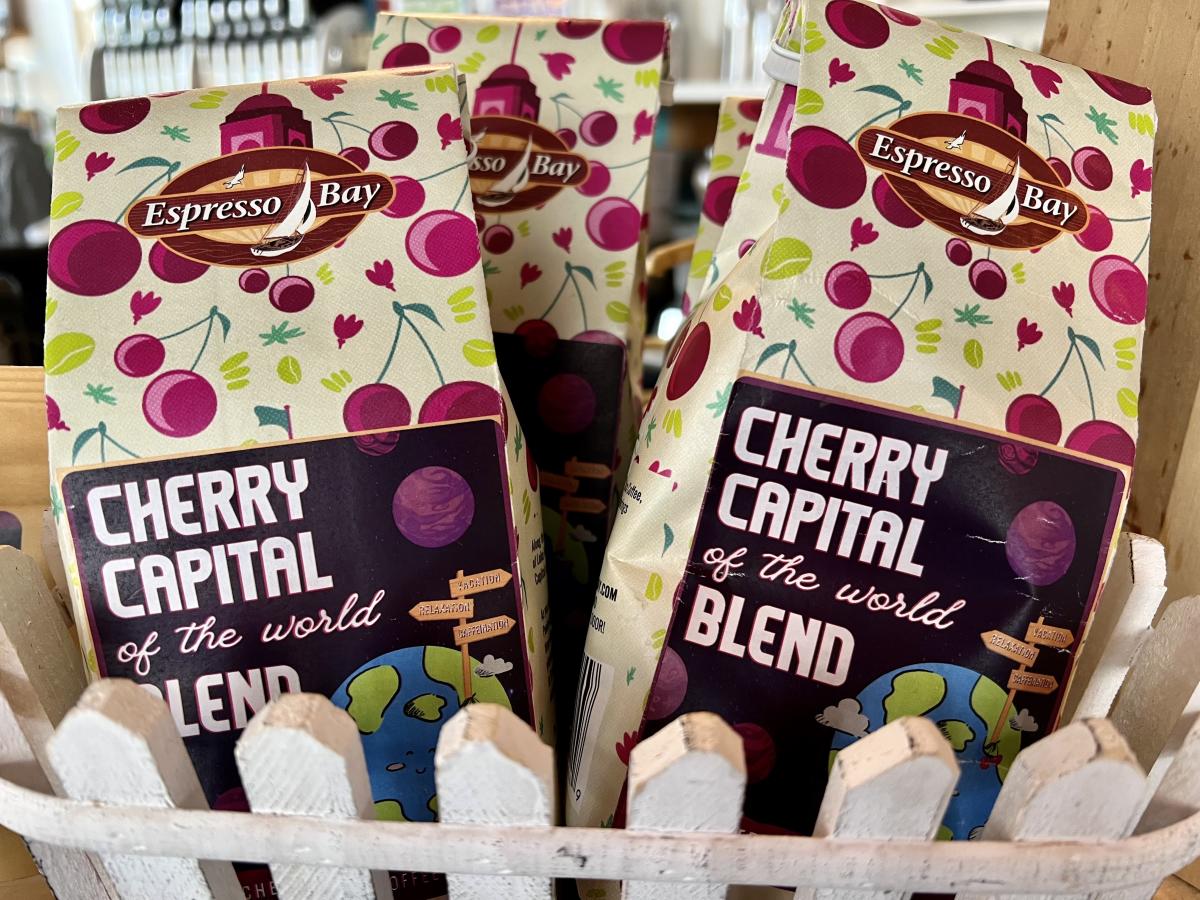 Stop ONE: Espresso Bay 
On the corner of Front and Cass Street, in the heart of downtown Traverse City, you'll find Espresso Bay coffee shop. Known for specializing in small-batch roasted coffee beans, they offer a selection of cherry flavors. Other blends include Cherry Blossom, Cherry Pie, Traverse City Cherry, and Peace, Love & Cherries.  
Stop TWO: Cherry Republic 
From the Land of Life, Liberty, Beaches & Pie – Cherry Republic celebrates all things tart cherry with over 200 products. Yes, you read that right! You'll find products like chocolate-covered cherries, BBQ sauces, jams, salsa, nut mixes, ice cream toppings, soda pop, wine and so much more.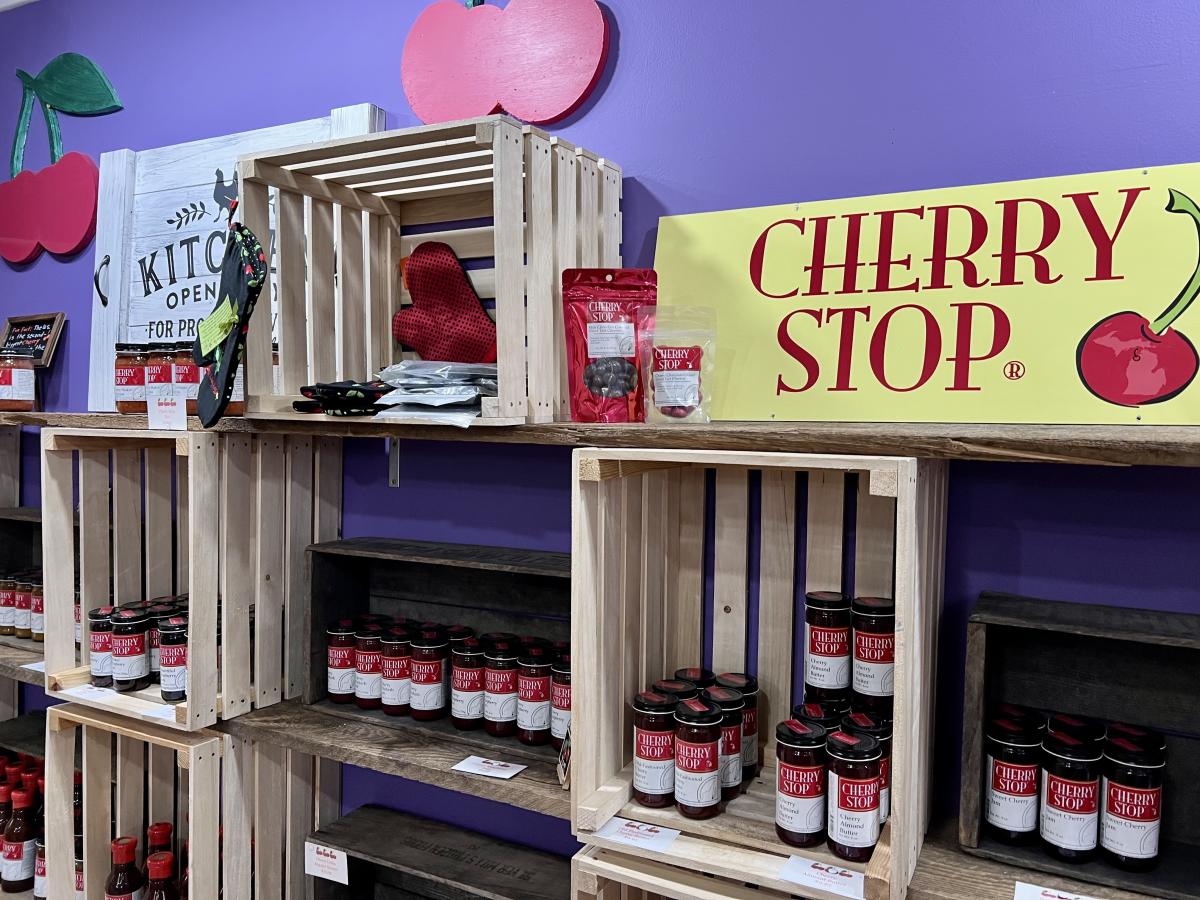 Stop THREE: Cherry Stop 
While dried tart cherries were the main stable of the store, the Cherry Stop grew to offer jams, jellies, salsa, and other condiments. The original location of the shop is located on the Old Mission Peninsula but there is another location off of Front Street. All recipes are made in-house and in small batches with the mission to make sure everyone knows the power of the cherry. You won't leave without finding something to take home with you!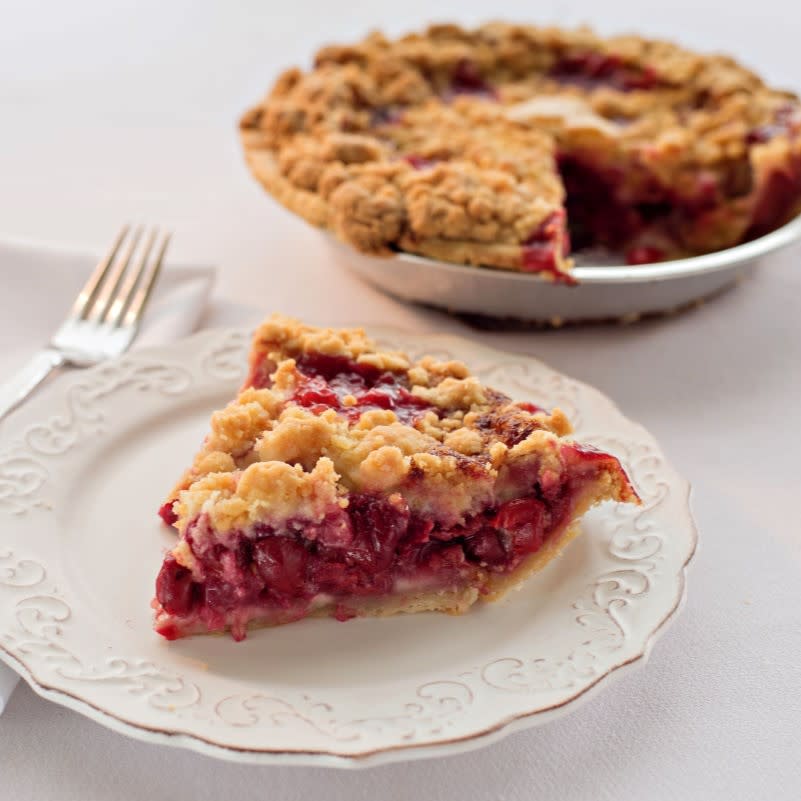 Stop FOUR: Grand Traverse Pie Company 
With two locations in downtown Traverse City alone, the Grand Traverse Pie Co. has an assortment of cherry items on its menu. Stop in for lunch to try a GT Chicken Salad sandwich or a Cherry Chicken Salad both made with dried cherries. We suggest you don't leave without having a slice of cherry pie! With varieties that are no-sugar-added and gluten-free, our favorite is the Grand Traverse Cherry Crumb and Old Mission Cherry.
While all of these are in downtown Traverse City, you can find cherry everywhere you go. Be sure to stop for some cherries moobilee ice cream at Moomers, a slice of cherry pie at the Cherry Hut in Beulah, or a TC cherry burger from Slabtown Burgers.
Take a look at this example below!