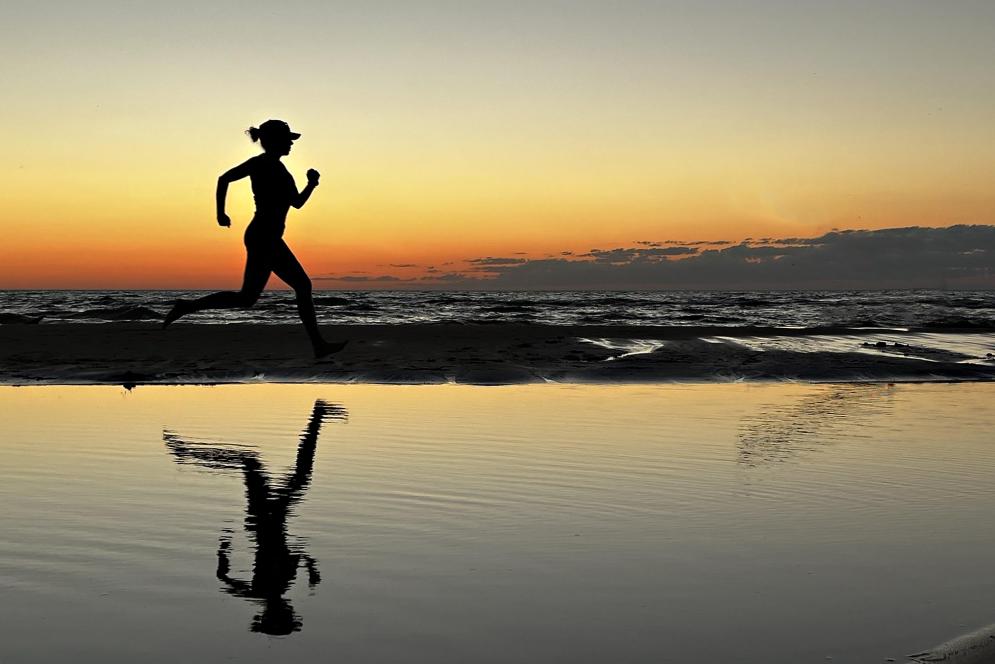 Step…by step…by step, she takes. Somewhere near her London, Ontario home, in the cold of winter, or with the warming promise of spring, Heather MacEachern-Tarasick is on a lonely quest. This forty-something mother of two is on a quest that is measured by every single step she takes. Every step brings her closer to being ready to run her first-ever marathon. After five years of running and training, this is the year she plans to run a marathon. She will travel from Canada to Traverse City to run in the Bayshore Marathon on Memorial Day weekend. 
MacEachern-Tarasick will join thousands of other runners who together will compete in a marathon, a half marathon, or 10k races. She scoured both Canada and the United States to find the perfect location for this challenge. When she came across the Bayshore, she immediately knew her years of training will culminate in Traverse City.
"Running a marathon is not easy," said MacEachern-Tarasick. "In fact, it may not be enjoyable. If I want to make it enjoyable, then why not pick one of the most enjoyable places I know, and that's Traverse City."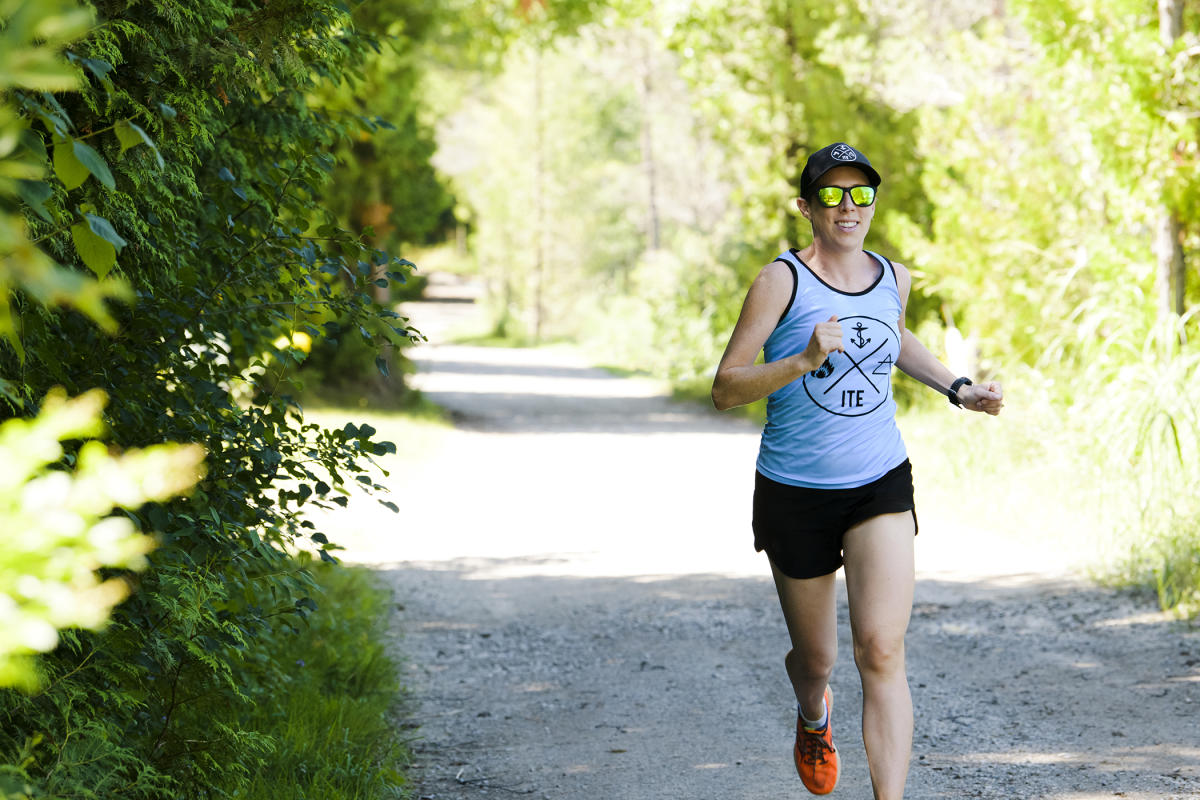 Heather has extended family that lives in the area and has been to the region more than a half dozen times. Her first stop will be The Little Fleet, a collection of food trucks, and craft brews that often feature musical performances near downtown Traverse City. "I've traveled a lot, but I've never experienced something like that. It's what I'm looking forward to the most," said MacEachern-Tarasick. Other "must-do's" on her list is a trip to Hop Lot, Sleeping Bear Dunes National Lakeshore, Glen Arbor, Fish Town in Leland, and the Jolly Pumpkin restaurant.
"And Traverse City itself has so much to offer. It's a small town, but it's not a stagnate small town. It's always evolving and moving forward. Every time we go, there is always something new. It's small, local, and friendly," said MacEachern-Tarasick.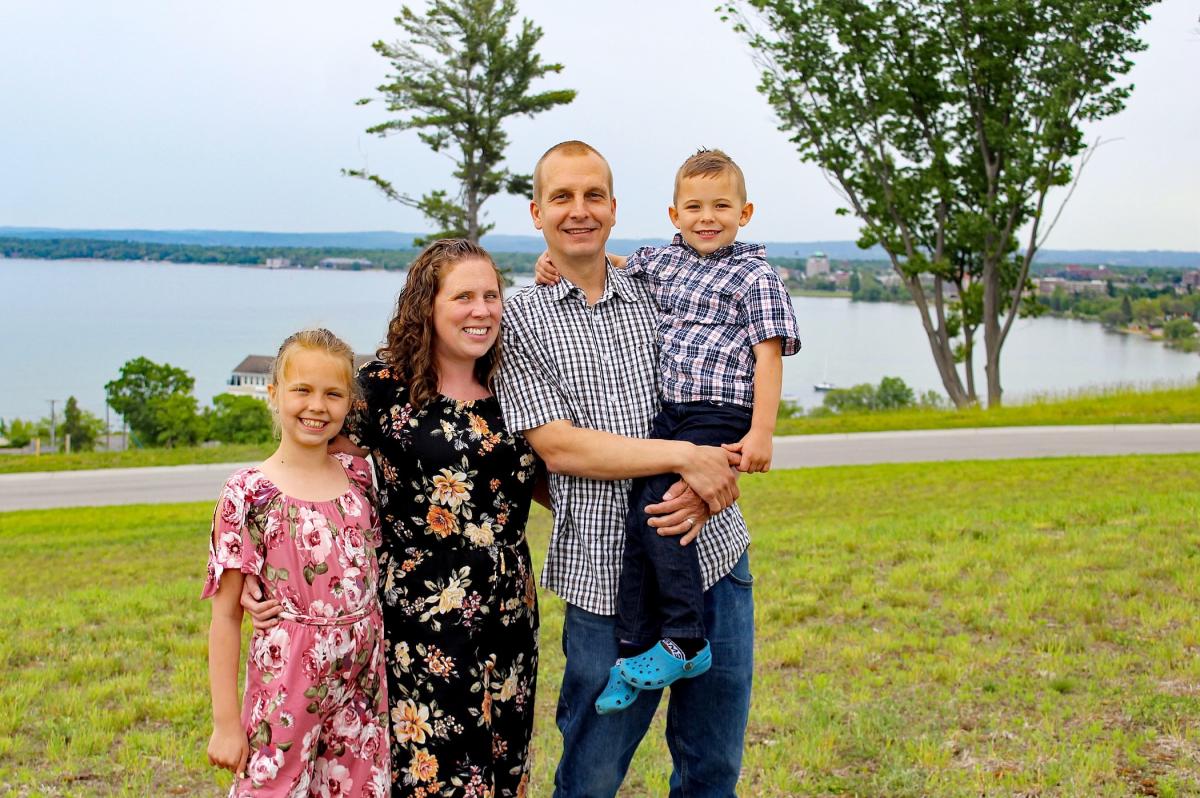 This will be the 41st running of the Bayshore. The iconic race will attract thousands of runners from across the United States and, like Heather, bring in runners from other countries. The race runs along Old Mission Peninsula and is the biggest fundraiser for the Traverse City Track Club. The club uses the money to support scholarships and grants that align with the mission to develop a community of people committed to walking and running.
MacEachern-Tarasick said she found a community of runners that supported her when, years ago, she decided she would work to get in better shape and better health. "Running has taught me that we can redefine ourselves at any time in our lives," she said.
She is confident that the Bayshore will challenge her physically, mentally, and emotionally. And if she fails, if she gets injured, if she can't complete the race? At least she will have what she calls, "an amazing getaway to look forward to."
McEachern-Tarasick believes the day will end with success. "And what an incredible city to celebrate in. There are so many options to celebrate. That's my medal, now I get to celebrate in Traverse City."
*Take a look at which race registration is still available by going to https://runsignup.com/Race/MI/TraverseCity/Bayshore.