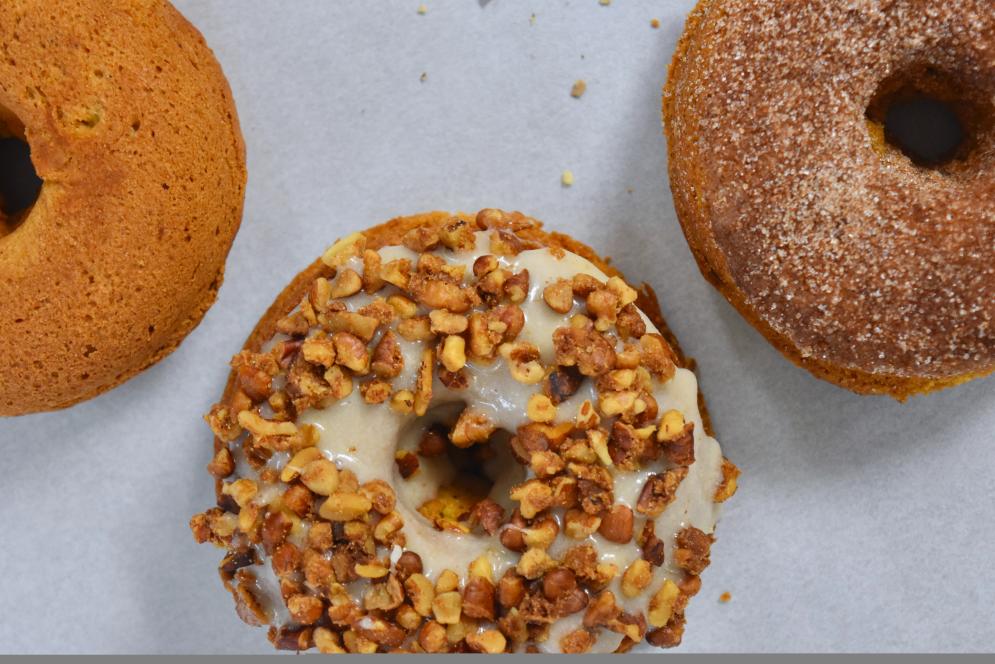 Amber sunlight and leaves changing color make fall in northern Michigan universally picturesque; almost as universal as fall's association with pumpkin spice lattes. But if you ask me what flavor imparts feelings of autumn in the Traverse City area, it's not always pumpkin related, instead it's freshly-baked doughnuts and apple cider. 
At Taste the Local Difference we love to chat about where to find the best pairings -- in any season! So when it comes to recommending where to snack on doughnuts and sip cider, we've got you covered.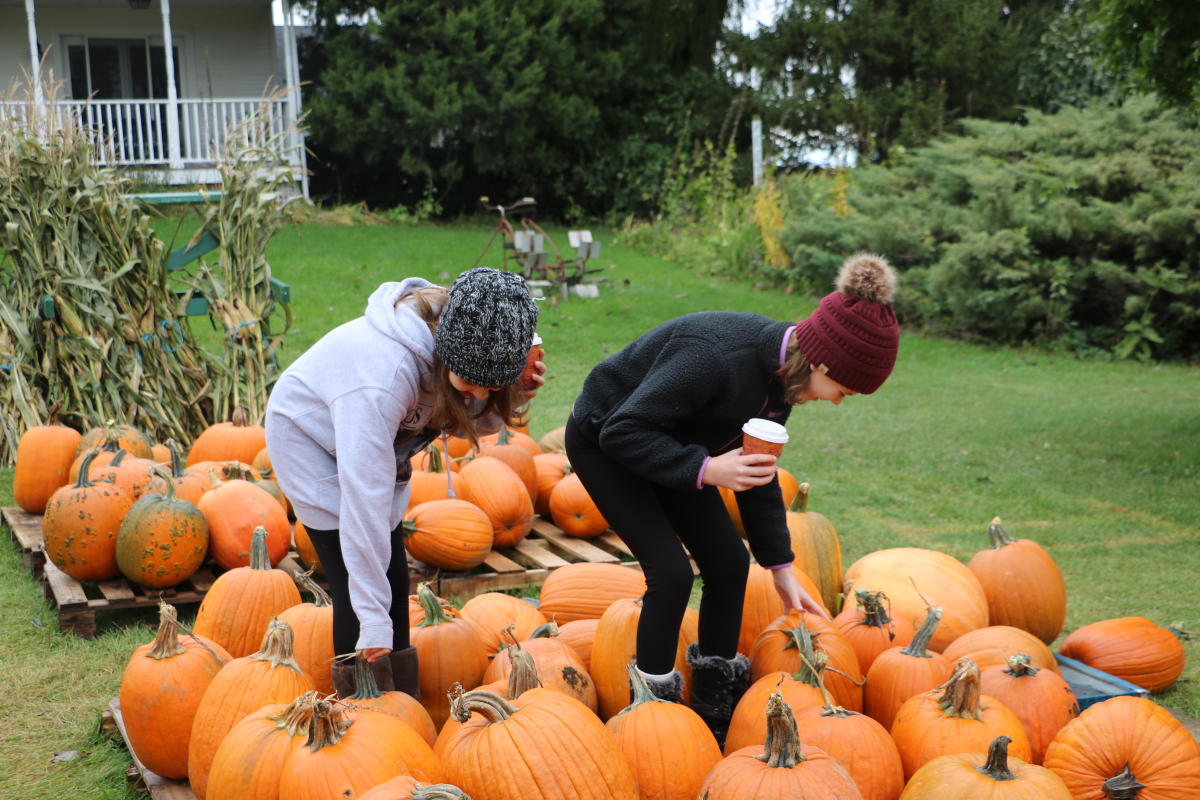 Gallagher's Farm Market, Traverse City - West
Gallagher's Farm Market is a favorite fall excursion for any visitor to Traverse City. Their Pumpkin Cinnamon Sugar doughnut has been a crowd-pleaser for decades and it's near impossible to eat just one. While you're there, you can grab a chilled half gallon of fresh local apple cider, pick out a pumpkin and bring home a bushel of apples, all in one stop.
Crescent Bakery, Frankfort
If you're heading out to Benzie County, you don't want to miss Crescent Bakery in Frankfort. You can choose from the new favorite Maple Bacon [traditional glazed donut with maple frosting, covered in chopped bacon] or the long-time, local bestseller Nutty Crescent [crescent covered with almonds and a sweet glaze]. You'll want to visit early or call ahead because these fall favorites sell out daily. In nearby Kaleva, you can enjoy these sweet treats alongside award-winning, organic hard apple cider at Northern Natural Cidery.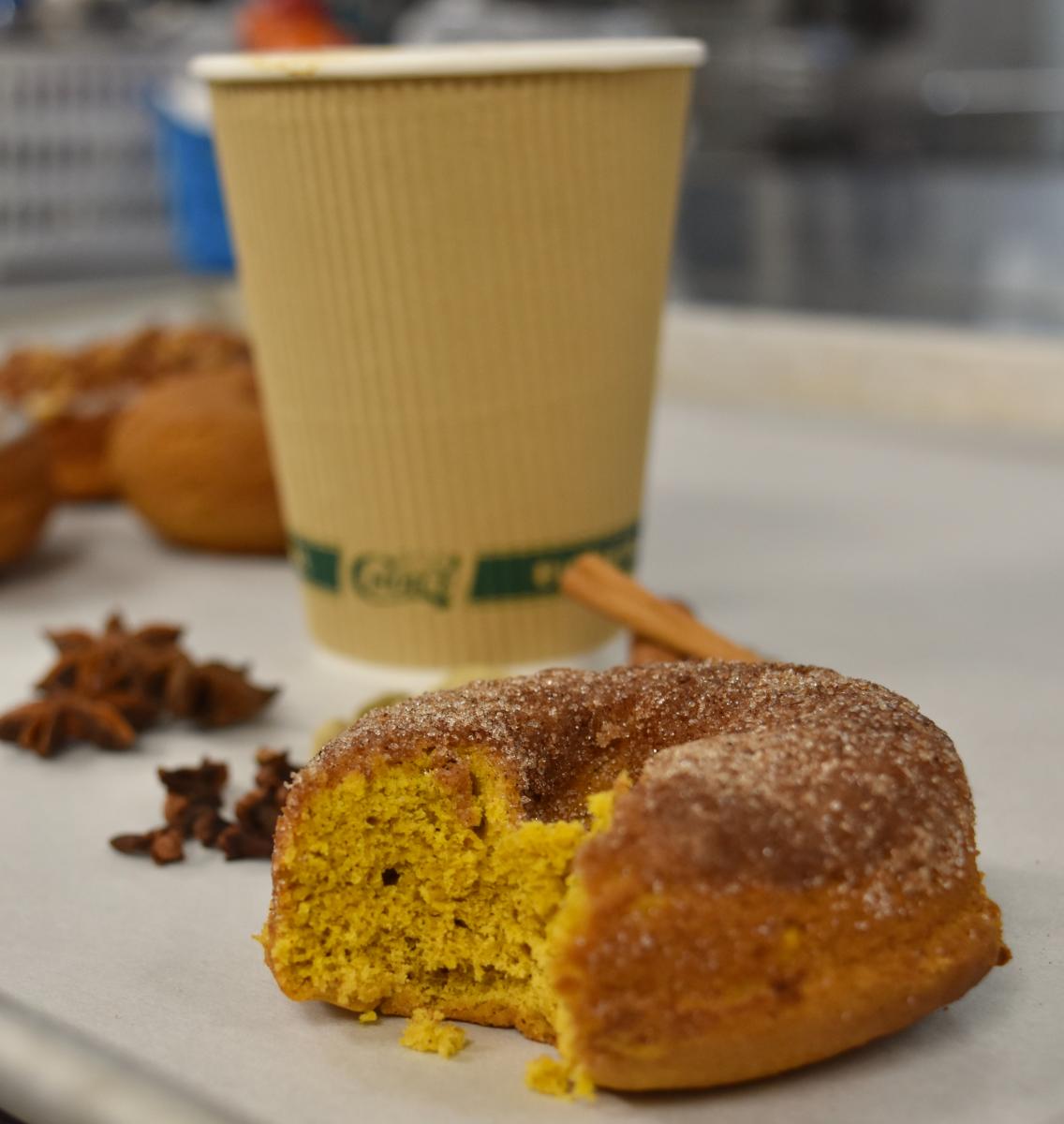 Third Coast Bakery, Traverse City - East
Third Coast Bakery ensures that everyone can enjoy a freshly baked doughnut with their gluten-free and dairy-free treats. These baked goods are incredibly delicious -- it's almost unbelievable! Last week, I had their Pumpkin Coffee Cake doughnut, paired with a housemade mulled cider that warmed me up with all the feelings of fall. Third Coast also ships across the country, so if you want a sweet reminder of northern Michigan, go and check them out.
No matter which northern Michigan bakery you choose, you really can't go wrong!
Share your favorite pairings with us on Instagram @traversecitytourism + @tastethelocaldifference. 
You May Also Like