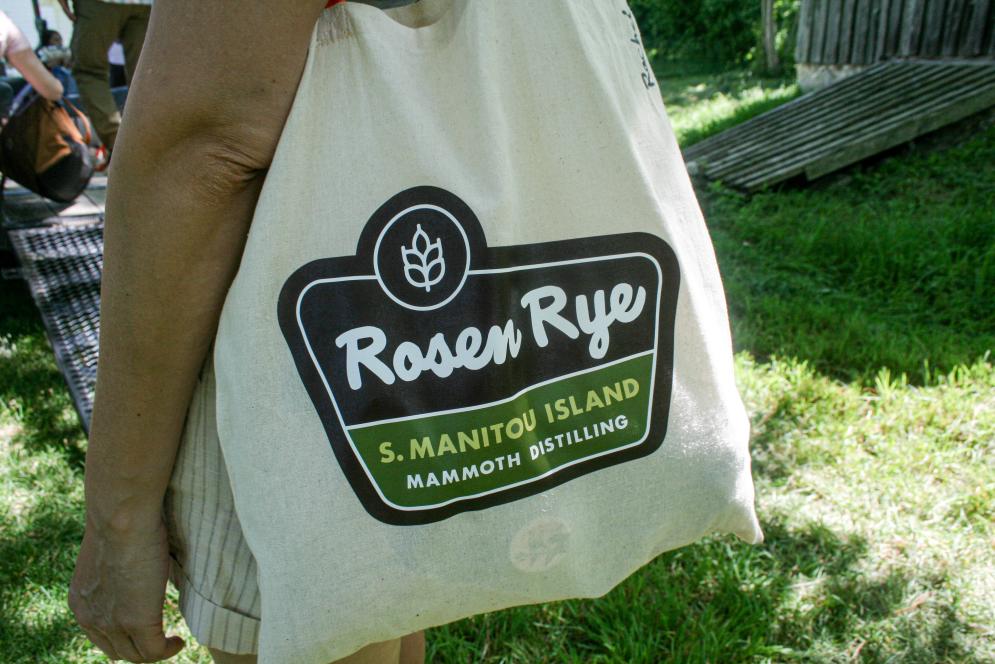 Imagine taking your first steps on a treasure hunt today, and you know for certain you will never see the treasure for at least four years. Plus, there's a good chance when you open the treasure chest you will find nothing; just four-year-old rancid air. Would you take that first step in search of treasure?  
This is exactly what is being done on South Manitou Island by northern Michigan-based Mammoth Distillery.  
In cooperation with the National Park Service under a Special Use Permit, at Sleeping Bear Dunes National Lakeshore, Mammoth Distillery is planting small plots of land with a rare seed called Rosen Rye. More than 100 years ago these seeds were hailed as some of the best ingredients in the country for making flavorful whiskey. 
Rosen rye has a fascinating history including being a prized ingredient for Prohibition-era moonshiners. South Manitou Island became a prime growing area because the remote island shielded it from crossbreeding with other rye varieties. 
Today, on that same island, and the same plot of land where Rosen Rye was grown more than 100 years ago, new seeds are being planted. Mammoth hopes those new seeds will still harvest a flavorful whiskey that they hope to bottle and sell by 2026 at the earliest. 
But it's a gamble. The distillers have no idea how it will taste. 
"Who's crazy enough to farm on a remote island, to go after what we believe in?" is the question Head Distiller, Collin Guadard, asks. Yet, he answers his question immediately. "It speaks to who Mammoth Distilling is. We're small and scrappy, and willing to punch above our weight. We can do amazing things."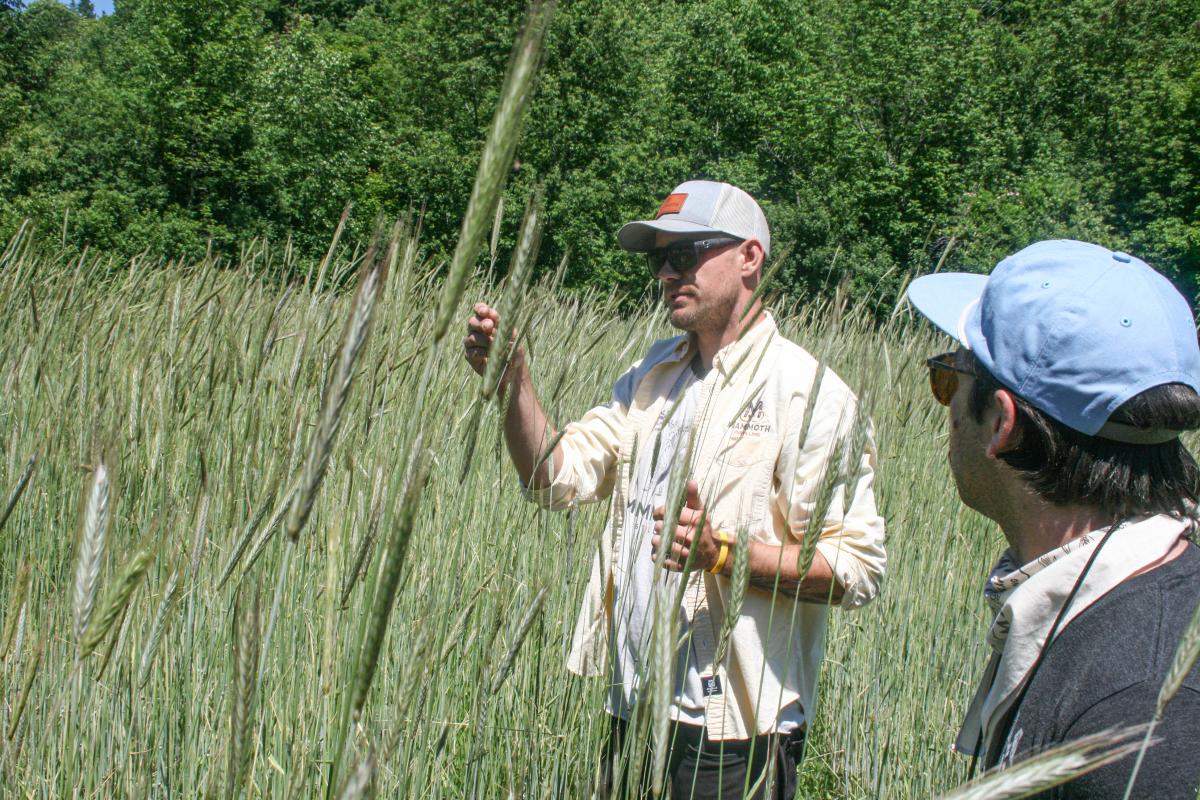 Mammoth Distilling is based out of Central Lake and has a tasting room in Traverse City. It's part of a vibrant Agritourism culture throughout the region that includes wineries, farmers' markets, cherry farm tours, U-Pick farms, and dairy farms with ice cream shops. 
The fields were recently on display when Mammoth organized what they hope will be an annual Rosen Rye Day on South Manitou Island. Fans of the distillery took a boat trip to the island, and toured the lighthouse, a one-room schoolhouse, along with other parts of the island. But were mostly given a tutorial of what makes Rosen Rye worth the gamble.   
Ultimately the gamble is being made based on historical research from more than 100 years ago. Including awards that boasted of the distinctive and superior flavor of the whiskey distilled from Rosen Rye.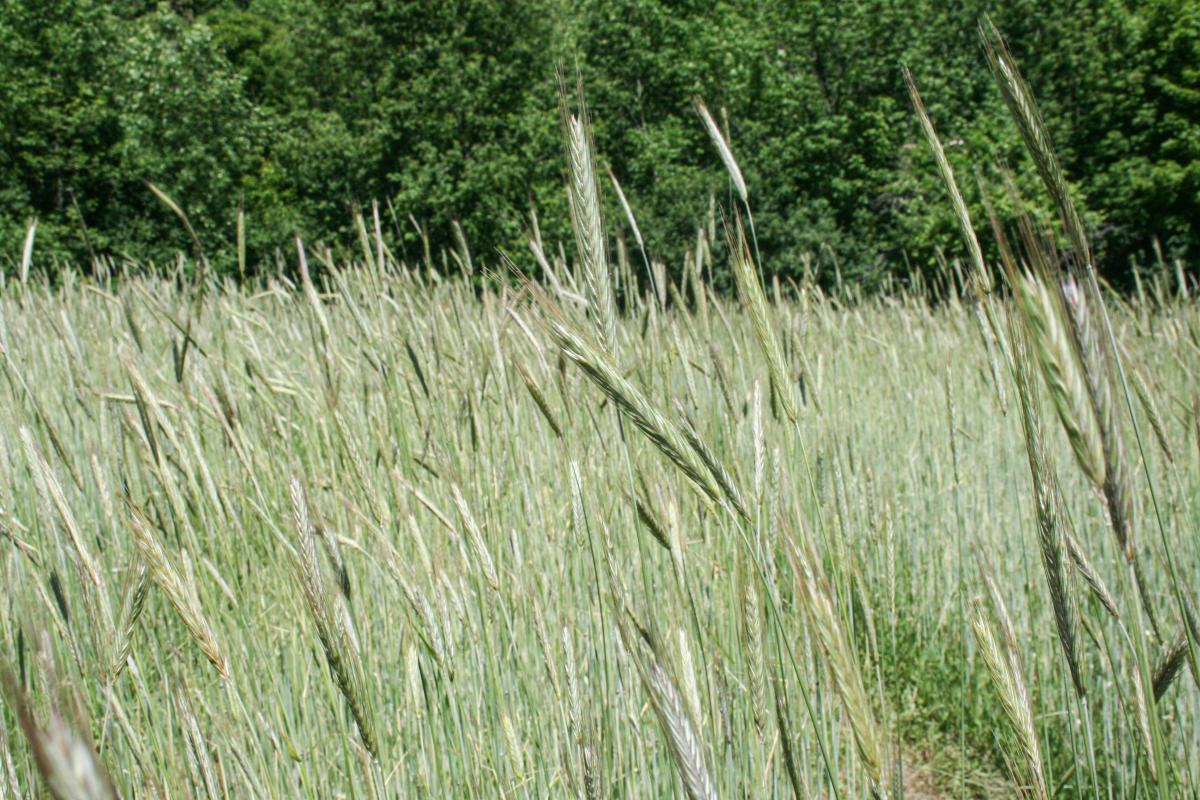 Mammoth Distilling received a small handful of the seeds from the USDA National Seed Bank in Colorado. Everything grown on the island will be used as seed stock that will be farmed on the mainland. But the seed on South Manitou should remain pure from the potential of cross-contamination with other varieties.  
For now, Mammoth is in a waiting game. They hope next year they can brew a small batch and taste the flavor. Their hope is this becomes a game-changer in the whiskey production industry. 
"It's exciting," said Gaudard. "We have no idea if it will work. But it's stuff like this that makes things worthwhile. What if it really is as good as people say it is? Do you want to wait another 100 years to try again? It's worth the risk."