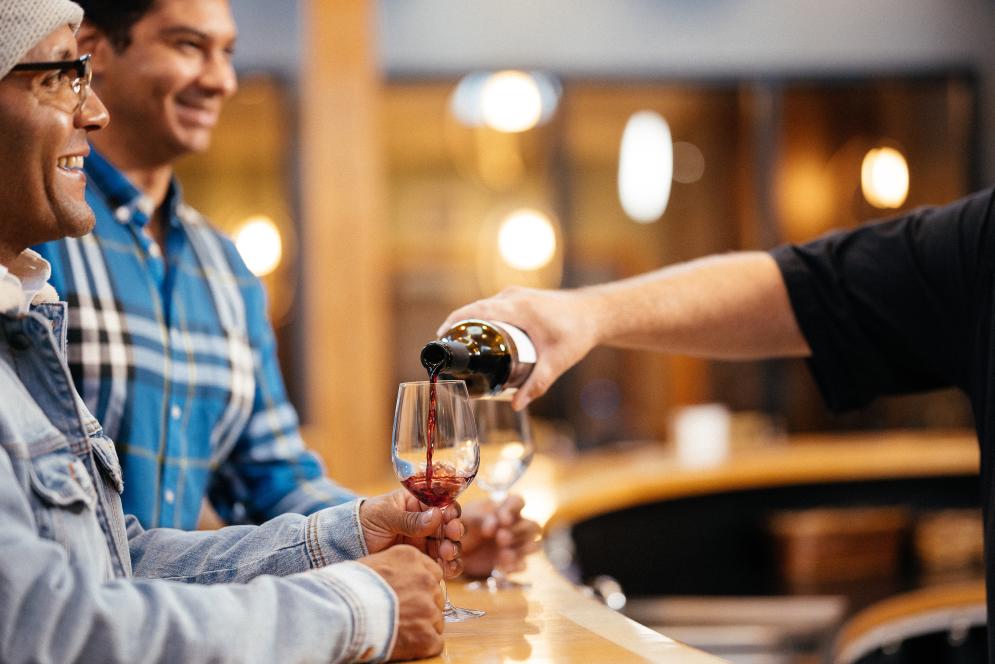 As if you really need one… 
Wine tours can be a lot of things, but boring is not one of them. They are dynamic, educational, inspiring, and memorable and they're a great way to celebrate and commemorate special occasions or shop for your new favorite wines.
On the Old Mission Peninsula Wine Trail, our compact geography makes it easy and achievable to tour most of our member wineries in one day, assuming you have proper transportation and consume responsibly. This allows you to assemble a tour group with eclectic tastes and with ten wineries in total, everyone is sure to find something they love. Our proximity to Traverse City also provides the opportunity to tack a wine tour onto any number of other reasons to visit the area like skiing, special events, or conferences. 
While you don't ever need an excuse to take a wine tour, as it's an affordable and unique way to spend a day. Here are some of our favorite answers to "so what brings you in today?": 
1. My Wine Cellar is Bare! 
 
Maybe you don't have a wine cellar per se, but if your countertop wine rack is looking a little lonely, a wine tour is a fun and more involved way of deciding how to stock back up. Progressively tasting through the wine trail allows you to compare wines closely and identify your favorites. Tasting room staff will help you hone in on which wines meet your preference and can also help you select wines to let age, and those to consume right away. When you find wines you like, be sure to take advantage of case discounts! 
2. We Needed a Getaway 
 
Whether a vacation or a staycation, wine tours are an ideal way to slow life down and reconnect with your spouse, partner, or friends. Old Mission Peninsula is home to several quaint and charming bed and breakfasts (some at the wineries themselves) that can serve as your basecamp for a weekend of wine tasting.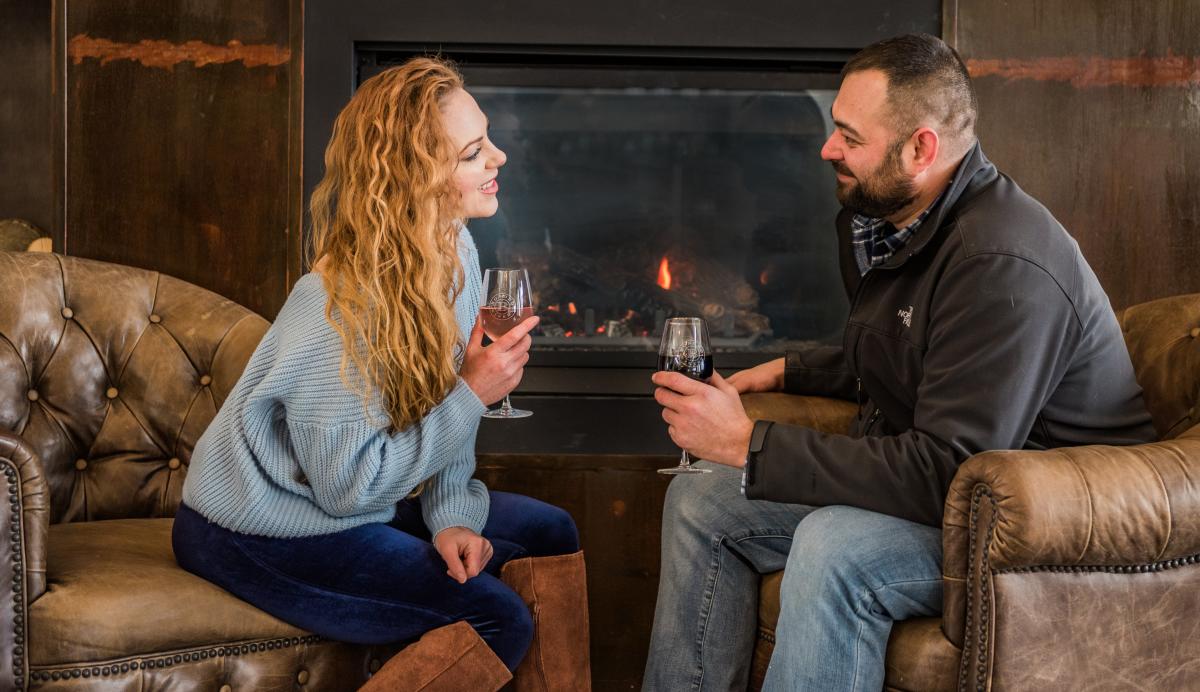 3. We're Getting Married! 
 
If the holiday season brought you or a loved one some new jewelry in the form of an engagement ring, a wine tour is a perfect way to come together and celebrate the beginning of a new chapter. Nothing says congratulations like clinking a glass of sparkling wine together as you gaze out rolling snow-covered vineyards against the blue water backdrop of East and West Grand Traverse Bay. 
4. It's My Birthday! 
 
While we can't guarantee the tasting room staff will sing you Happy Birthday awkwardly in front of all your friends, we can assure you that a wine tour will make your birthday feel special. Consider opting for a private tour, available at many of our member locations, for an exclusive behind-the-scenes view into the winemaking process.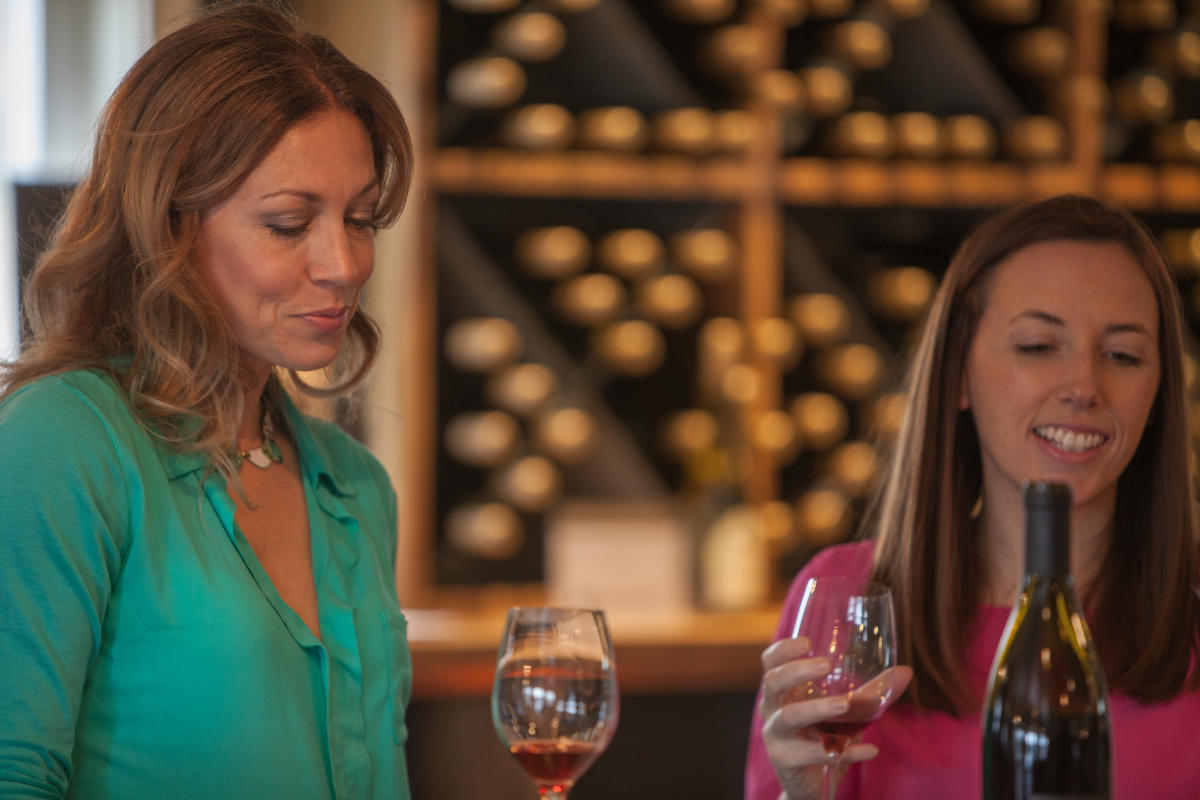 5. I've Never Done a Wine Tour
 
What better time to try something new than at the beginning of a new year? Wine tours are a great intro to the wine world and no prior experience or knowledge is required. Tasting room staff are trained and educated on the wines they serve and on the winemaking process and welcome questions and conversations about all things wine. If you're brand new to wine, consider using the Old Mission Peninsula Wine Trail Winter Flight Pass. This pass entitles you to exclusive tastings, discounts, and specials at each of the 10 unique wineries. 
Whatever your reason, wine tours can be taken at any time of year and any day of the week. Whether you're celebrating, ready to learn, or just because, the Old Mission Peninsula Wine Trail welcomes you.