Traverse City Uncorked Prizes
Check in to Win!
Each winery check in will earn you a point. At five points you will win an Uncorked t-shirt! Once you are eligible for the prize, be sure to check the 'Rewards' section of the pass to redeem your t-shirt. Pick up will be available at our Visitor Center. 
*While supplies last, one prize per participant.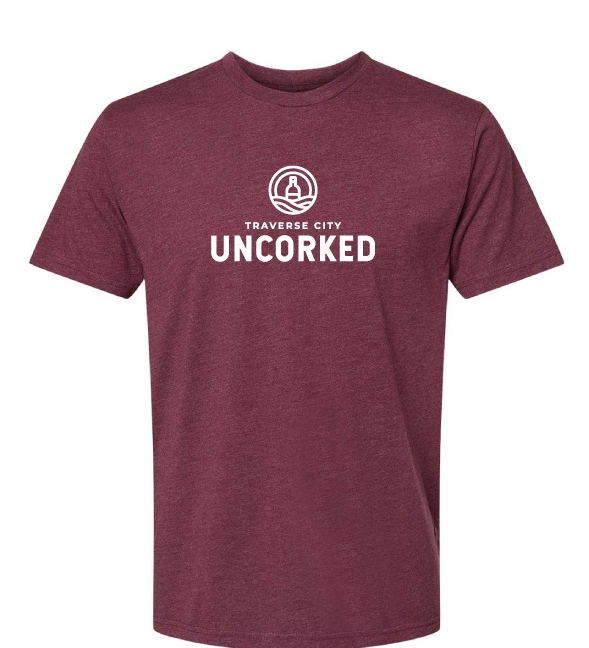 Win the Grand Prize! 
Stay at one of these accommodations and you will be entered to win a wine-themed vacation to Traverse City. Follow up Uncorked with unforgettable vacation filled with wine tours, tastings, and top activities fit for a wine connoisseur. Be sure to let the front desk staff know you are visiting for Traverse City Uncorked when you check-in and they will provide a code to enter into the passport. Once the code is added, you are entered to win. One winner will be selected and notified in early June.
* The Grand Prize includes, $300 in Traverse City Tourism gift certificates redeemable at these lodging properties, a $50 gift certificate to Lake District Wine and a $100 gift certificate to amical.