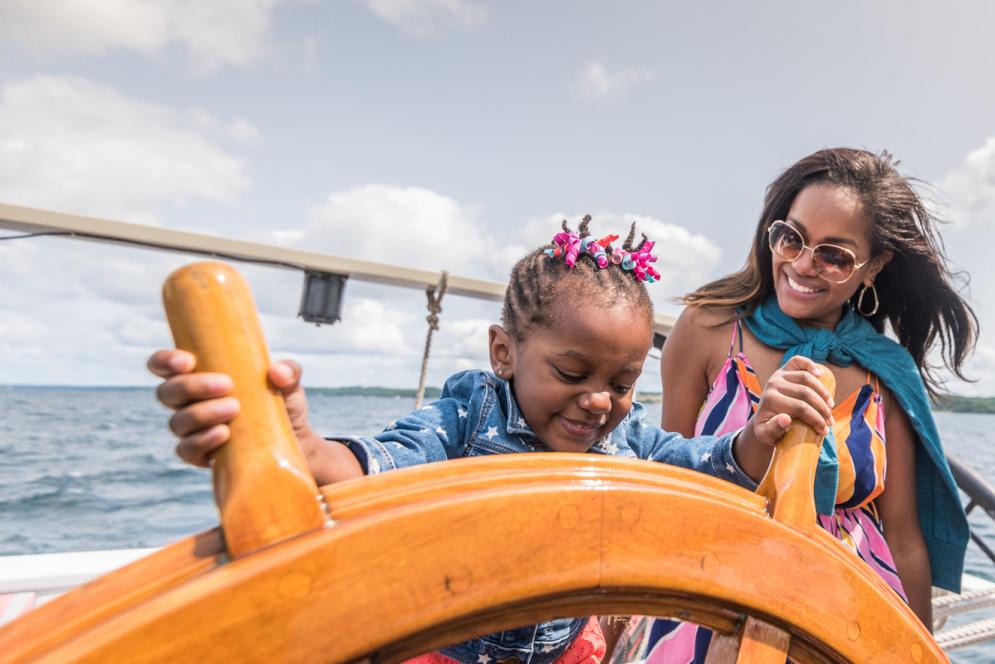 Can you believe it? May is here and Memorial Day weekend is right around the corner. Kick off your summer with a weekend full of activities in the Traverse City area. Take your first sail of the season, go on a bird walk, attend a festival or find a new favorite local beverage. Start your planning with these itinerary ideas. 
Go For a Sail
It's hard to beat a few hours spent on the Big Lake, especially when you're the passenger! Traverse City has a variety of sailing options for visitors. For families check out the Moomer's themed events with Traverse Tall Ship Company. For small groups, friend gatherings and couples check out Wind Dancer Charters and the Nauti-Cat Cruises. Afternoon and evening cruises are avaialble. 

See What the Animals and Plants are Doing 
Did you know that Traverse City is a birder's destination? The protected land in this area provides a tremendous variety of habitats. Join the Grand Traverse Audobon Club for a birding experience designed for those just getting started or those wanting to polish their birding skills. Take a bird hike a Charter Sanctuary where you may encounter a number of species including Indigo Buntings and Baltimore Orioles.
Interested in larger animals? Play with the alpacas at Cotton Creek Farms. (Advanced booking is recommended.) Meet the alpacas up close and learn about these amazing mammals. 
Birds, alpacas and...plants! Don't forget about the wildflowers. Take a guided tour with sbd Tours Michigan where you'll learn about different wildflowers and hear about early bloomers and maybe even see a little more wildlife. 
Go to a Festival or Themed Event
Memorial Day weekend festivals not only jumpstart your season, they are also a great way to connect with family and friends in a fun setting. In Benzie county at Crystal Mountain you can sample a variety of Michigan beers and Michigan brats from local markets. If food trucks and patios are calling your name, head over to the Little Fleet for their annual Summer Launch Party. Looking for something a little more low key and informational? Check out Cars in the Park, Leelanau County's longest-running auto show. 
Enjoy a Local Craft Beverage 
Wine. Beer. Cider. Spirits. Choose your own beverage adventure, but please choose responsibly. For wine lovers, the Traverse Wine Coast is the place to start sipping. Chardonnay, Pinot Grigio, Riesling, Pinot Noir, and even specialty wine drinks are offered around the region. If beer is your game you'll find no shortage of breweries to get #hoppyinTC. And for those who are into hard cider, there's a great selection of cider houses scattered around the area -- some with mead options, too. And lastly, if something a little stronger is your preference you'll find a diverse selection of distilleries where you can try whiskeys, vodkas, gins and plenty of cherry flavored cocktails.