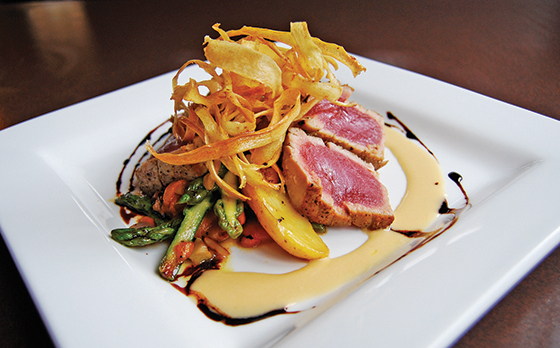 WARNING: Reading this post might make you hungry - can't say we didn't warn you!
Food. It's a passion for some and an afterthought for others. For Traverse City – it's a passion.  With a strong agricultural history that continues to thrive and a commitment to creating menus that showcase the region's best ingredients, the Traverse City area has placed itself on the map as a true culinary destination.
With national publications such as Bon Appetite, Draft Magazine, Midwest Living and USA Today all listing the area as a top destination when it comes to food and beverage some might wonder how this food-conscious community celebrates such accolades?
We pay tribute to our restaurants and we eat!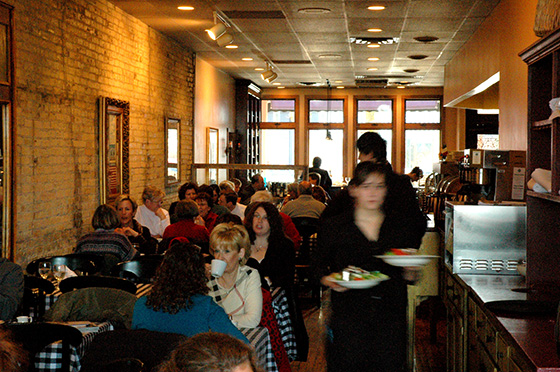 Traverse City Restaurant Week
started in 2010 with 18 restaurants that were passionate about giving patrons a true dining experience on a budget that could accommodate the masses. Now, in its fourth year, the 2014 event runs from Sunday, February 23 through Sunday, March 1 with 34 different restaurants participating that range from some of the area's classic favorites to the newest eateries that have become staples in the culinary scene.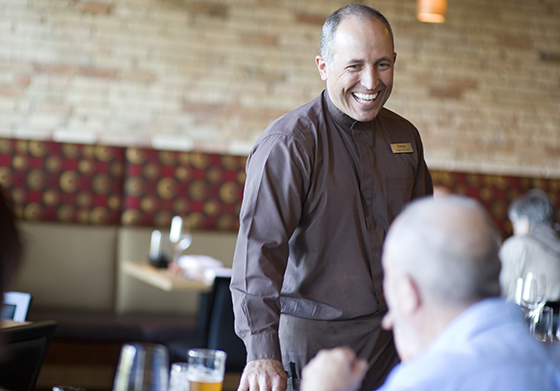 Why do restaurants continue to join in on the festivities? Dave Denison, owner of Amical, states that "even a long established restaurant has an opportunity to serve new guests during this week and (TCRW) continues to be an event to thank our many regular patrons who have supported us throughout the year".
And from the patrons perspective, "a $25 three course menu is a great value for many of these restaurants" states Denison.
So, what's the best thing you can do if you're planning on heading out to enjoy TCRW?  Plan ahead. All of the participating restaurants, menus and special offerings can be found on Downtown Traverse City's website so you can determine which offerings have your taste buds in a tizzy. Once you know - make the reservation as restaurants do tend to fill up during the week.
Most importantly though, be adventurous! One of the most exciting things about the week is the opportunity to try out new restaurants and sample dishes you might not generally gravitate towards. With 34 different restaurants you could eat out every meal of the week and still not experience them all!