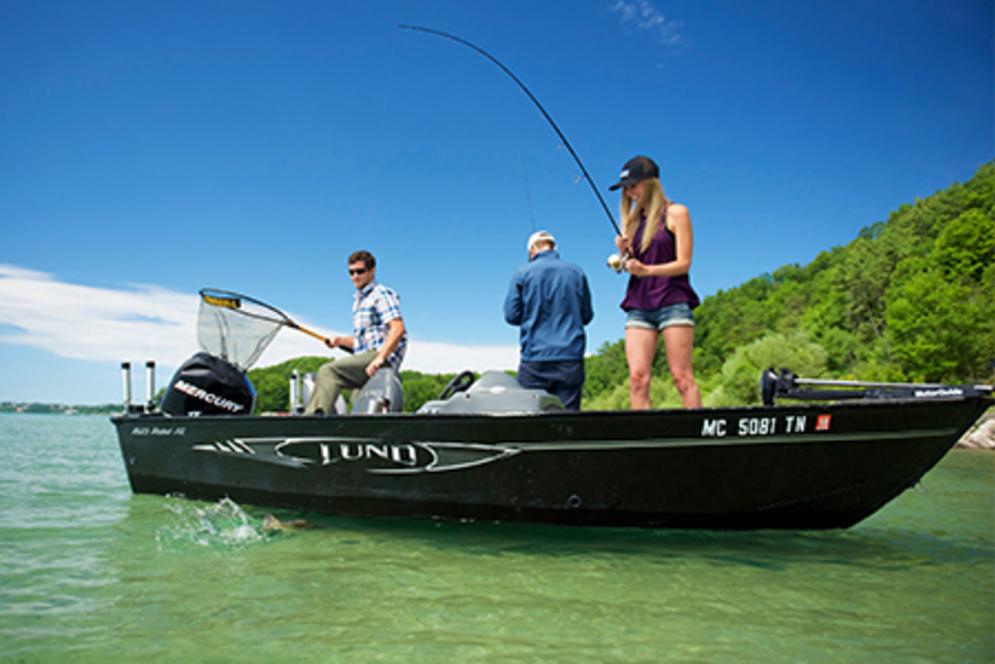 I've been thinking about fishing a lot lately - especially bass fishing. Because Traverse City has (or used to have) a little secret of its own: While anglers have long known it as a great spot for steelhead, coho and walleye, as well as some of the best fly-fishing in the Midwest, avid bass fishermen are starting to discover that Traverse City is also home to some huge smallmouth. 
Traverse City is rapidly gaining fame among serious bass anglers and their families as the ideal venue for the fishing trip of a lifetime. Grand Traverse Bay and the inland lakes near Traverse City are the favorite smallmouth bass waters of Kevin VanDam, who is regarded as the best competitive bass fisherman on the planet. Legendary bass angler Hank Parker, host of the popular TV show Hank Parker's Outdoor Magazine, has aired two shows here - one on the Bay and the other at a nearby inland lake. "The fishing was beyond my wildest expectations," Parker said. "Not only did we boat dozens of big smallmouth bass - I personally caught the biggest smallmouth of my fishing career, a whopper that topped seven pounds! I could actually see the fish hit my lure in the crystal-clear water, an experience I'll never forget!"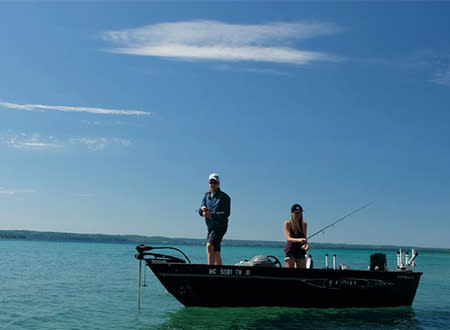 Like Parker, veteran Bassmaster Magazine writer and photographer Don Wirth has fished all of America's premier bass venues, and calls Traverse City "the best place in the U.S. right now to catch a trophy smallmouth bass." "Compared to most trophy fishing destinations, the waters near Traverse City receive relatively light bass fishing pressure, and the sheer number of big fish that populate the area's lakes staggers the imagination," Wirth said. "Unlike other Great Lakes smallmouth venues that may be unfishable on windy days, Traverse City has an enormous number of nearby waters to choose from, so you can always find a great place close by to wet your line regardless of weather conditions."
Local bass guide Capt. Chris Noffsinger, who has garnered a national reputation in the fishing media for putting his clients on big bass, said the bass fishing in Traverse City is "awesome" from the end of April through late fall. For Grand Traverse Bay, he recommends a full-sized, tournament-style bass or walleye boat equipped with a GPS, though the nearby inland lakes can be fished safely and comfortably from a midsized boat. "It's also exciting to explore the area's countless small inland lakes in a kayak or canoe," he added. The amazing clarity of the water also means unbelievable sight fishing. "Wear Polarized sunglasses while slowly cruising the edges of sand flats under trolling motor power, and you'll often spot scores of monster smallmouth on their nests. Bedding fish will gobble up a tube bait or small jig without hesitation. If the wind kicks up a chop on the surface, preventing you from seeing bedding fish clearly, cast a spinnerbait across spawning flats and slow-roll it back to the boat - chances are a big bronzeback will crush it."
These summer bass patterns in the Traverse City area vary from lake to lake. "On clear smallmouth lakes, dragging a drop shot rig around deep rock piles and humps can pay off big," said Noffsinger. "Summer is also prime time to catch a fat largemouth bass on weedy inland lakes. Crawling a weedless frog across the tops of lily pads or ripping a Rat-L-Trap along a deep weedline can result in a savage reaction strike from a potbellied lunker."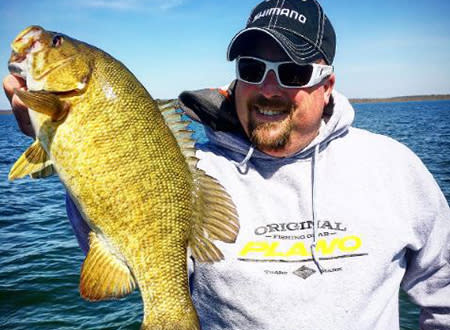 Michigan fishing licenses are available online. Since Traverse City has a great selection of hotels, it's easy to find comfortable and affordable lodging with ample parking room for your trailered boat. There are plenty of boat launches close to town, so you can get in and out of the water quickly.