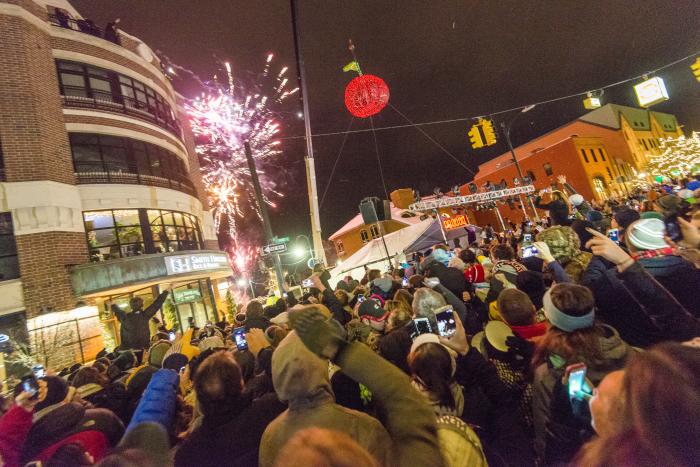 There's something about that last night of the year that we can't quite let go of. So we gather together as people have done over the centuries for one last party, a lot of music and celebrations with friends. And in Traverse City that means finding yourself at a pretty great party, including one that involves a giant cherry! Here's a look at what's going on. 
It's all happening at 10 pm at the intersection of Cass St. and Front St. where you can watch a huge illuminated cherry drop 115 feet to mark the end of the year. And in case you ever wondered about the name, "CherryT" (Charity) is just another way of saying "Party with a Purpose." Proceeds from the evening go to benefit a local food pantry. A donation is suggested during the event or one can be made online in advance. Bundle up, pack some comfy boots and a sparkly hat -- and get ready to cheer your way into 2020. 
A little farther afield, near Bellaire, there's a lot going on as Shanty Creek Resorts ramps up its own New Year's Eve celebration. If you're a youngster, the festivities begin as early as 6 pm with Kids' Night Out in the Bellaire Room of the Lakeview Hotel and Conference Center, where kids from six to twelve years can enjoy a night of New Year's Eve fun all to themselves, featuring games, arts and crafts, dancing and snacks. Meanwhile, partyers of all ages can enjoy the family-friendly festivities in the Lakeview's Grand Ballroom, where the doors open at 6:30 pm. To complete the evening there will be New Year's fireworks over Summit Mountain. 
And there's a big celebration going on at the Grand Traverse Resort and Spa, which is also bringing in the New Year with a party in the Resort's huge Governors' Ballroom from 8 pm to 1 am. The Midnight in the Mitten celebration features an 8-course strolling dinner and Michigan beverage stations. Music from the Blue Water Kings will get your toes tapping and a champagne toast completes the celebration.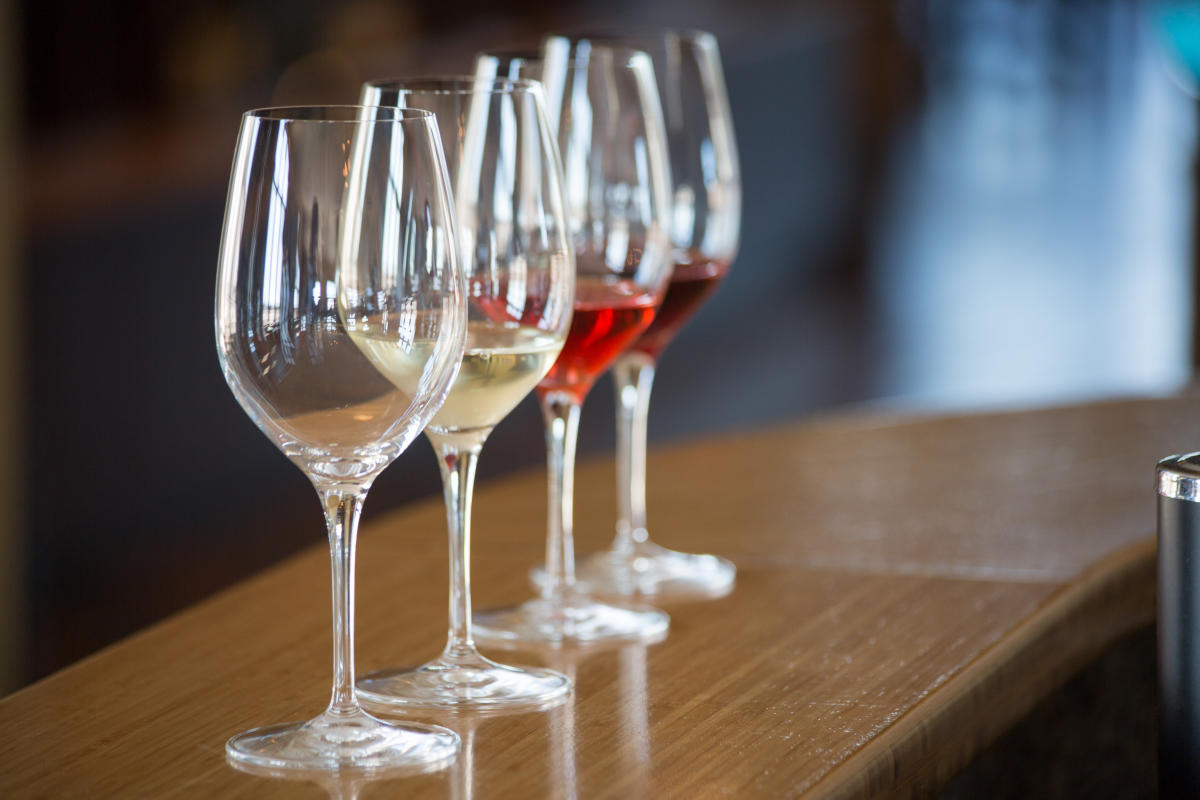 Get dressed up and spend an elegant evening at the Inn where you will dine and sip your way into the new year. The evening features a very special multi-course, wine-paired dining experience. 
Looking for an elegant, glamorous and festive night out? Here it is! Ring in the New Year by traveling back in time for a Prohibition-Era celebration with the cast of 123 Speakeasy! Celebrate with a 7-course meal, festive party favors, photo booth and raffle as we count down the new year and ring in 2020! Dress for the event! Think flappers, G-men and molls! No costume is too fancy or flashy. Sparkles are good, too!
For additional events check out our events calendar. 
Where to Stay