This week on the blog the Wineries of Old Mission Peninsula share exciting updates for the spring and summer season ahead. 
Whether you visit the Wineries of Old Mission Peninsula annually, or are looking for something new and different to do this year, we've got the inside scoop on the happenings at the eight exceptional destinations that are the Wineries of Old Mission Peninsula. From new or returning wines to renovations and personnel changes, it's all taking place on the Old Mission Peninsula!
What's New
The newest member of the Wineries of Old Mission Peninsula, Hawthorne Vineyards, will introduce Cherry Splendor this season. A Balaton and Montmorency cherry wine blend from the cherry orchard on property, this cherry wine is the perfect blend of sweet and tart. A must try when in the cherry capital, Traverse City.
Old Mission Black Star Farms, an extension of the Black Star Farms property in Suttons Bay, will offer a few new and returning wines. Stop by to taste Black Star Farms' Hard Apple Cherry Cider, a sparkling, light-bodied, fruit wine that uniquely combines the fresh crisp flavors of local apples and cherries. Or taste the flavors of Northern Michigan with the Sirius Maple Dessert Wine, a unique wine made from hard apple cider, apple brandy and Michigan maple syrup. And, new to the tasting room this year is an aromatic and lush 2012 Arcturos Gewurztraminer.
Ever wonder how, when, where or why the families behind the wineries got involved in the industry? Peninsula Cellars recently launched their new website, with tons of features including an interactive timeline where visitors can explore the rich history of the Kroupa family and Peninsula Cellars.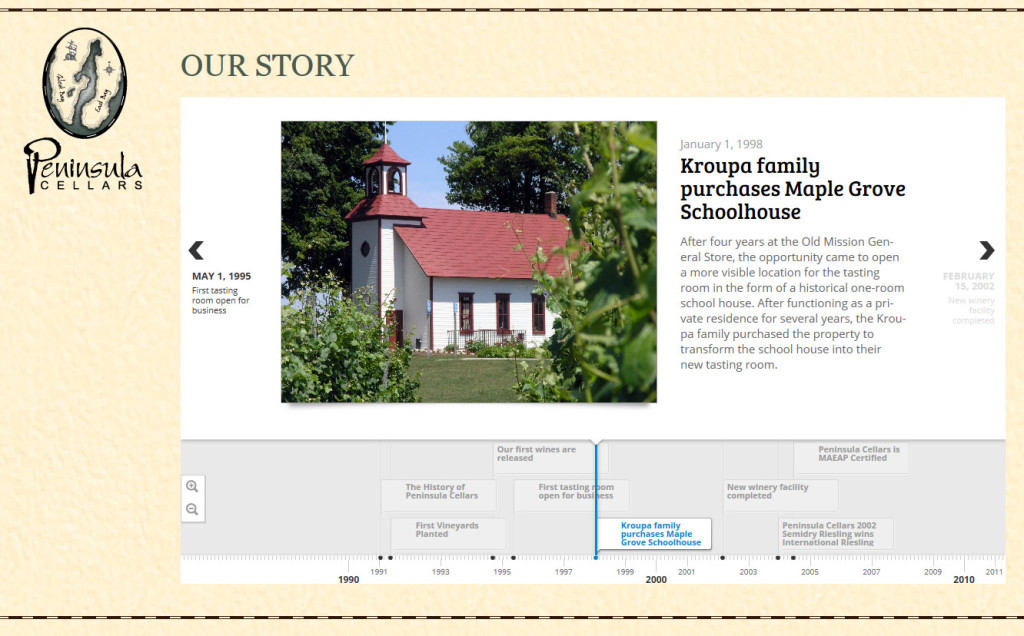 Starting this spring, 2 Lads Winery will offer private tastings, for parties of six or less, featuring six pre-selected wines paired with specially chosen small bites. It's the perfect reason to grab some friends, kick back, relax and catch up on new 2 Lads releases. Reservations are required.
What's Newsworthy
Still reveling in the "Top 10 Hot Brands" in the United States accolade, where Wine Business Monthly cited the Brys Estate 2013 Dry Riesling as a must-try wine, Brys Estate Vineyard & Winery will continue to celebrate as they kick off the 10th Anniversary of the winery. Events, specials and festivities will be announced soon. Look for a fun new unveiling this summer…we can't tell you about it now, but we are sure you will like what the folks at Brys Estate have in store.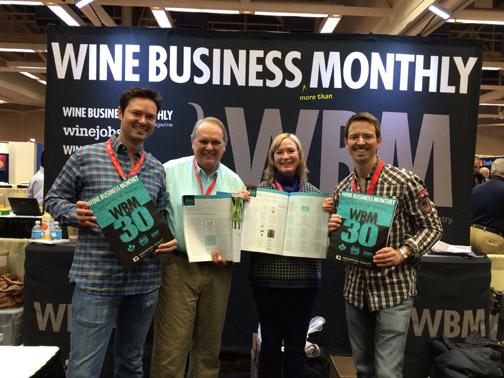 Chateau Grand Traverse's 2013 Etcetera White Blend, a limited edition wine produced in celebration of the winery's 40th anniversary in 2014, has garnered some national attention bringing home three major awards this year.
The wait is nearly over at Peninsula Cellars. This spring commemorates the return of a tasting room favorite...Mélange. The abundant cherry harvests of late allowed the winery to bring back this sweet, port-style dessert wine. It's the ultimate accompaniment to chocolate desserts!
Here's a fun fact: Did you know that one of the Wineries of Old Mission Peninsula are currently shipping wine to China? More than 1,500 cases of Traverse Bay Winery® Cherry Wine from Chateau Grand Traverse have been exported to China over the past 18 months.
Chateau Chantal recently announced changes in personnel at the winery with Marie-Chantal Dalese, daughter of winery founders Bob & Nadine Begin, taking over at the helm as President & CEO.
What's Must See
The Wineries of Old Mission Peninsula all have spectacular views as well as settings in which to sit outside and enjoy the wine(s) of your choice. As the weather warms up it is the perfect time to visit the wineries and enjoy the many outdoor seating options. These include the new patios at Peninsula Cellars and Chateau Grand Traverse (both overlooking vineyards) and an expansive deck along with a one-of-a-kind Bridge Above the Vines at Brys Estate Vineyard & Winery. Regularly scheduled live music and light food pairings accompany the gorgeous views and complete the experience!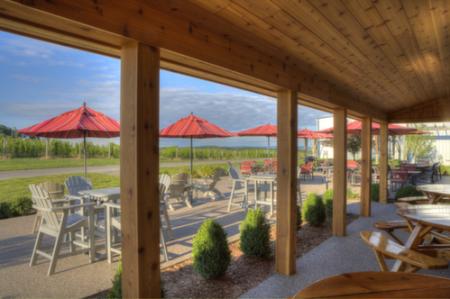 If food and wine are your preference then don't miss Dining in the Vines at Bowers Harbor Vineyards. It's an idyllic scene that could easily be in Tuscany or Provence, but luckily for you, it's right here in Northern Michigan! Intoxicating aromas swirl around you as you sip fine wine and watch a five-course gourmet meal being prepared beside you at an outdoor kitchen by a white-coated master chef.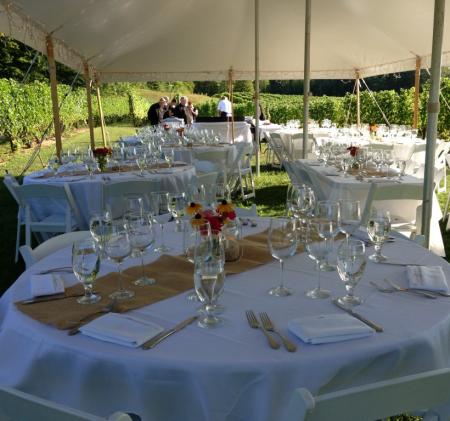 In addition, Chateau Chantal also pronounced continued renovations at the B&B. This year, the Monet Suite will debut a new look and feel of 'New French Chateau,' adding romance and a touch of modernity to the 10-year-old room, thanks to the work of Rebecca Whitehead Interiors.
Don't forget to mark your calendar for upcoming WOMP events, including Blossom Day (May 16) and Divas Uncorked (June 12). Event tickets go on sale 60 days prior to each event. Stay up-to-date with the Wineries of Old Mission Peninsula by signing up for their eNews, and following them on Facebook, Twitter and Instagram.