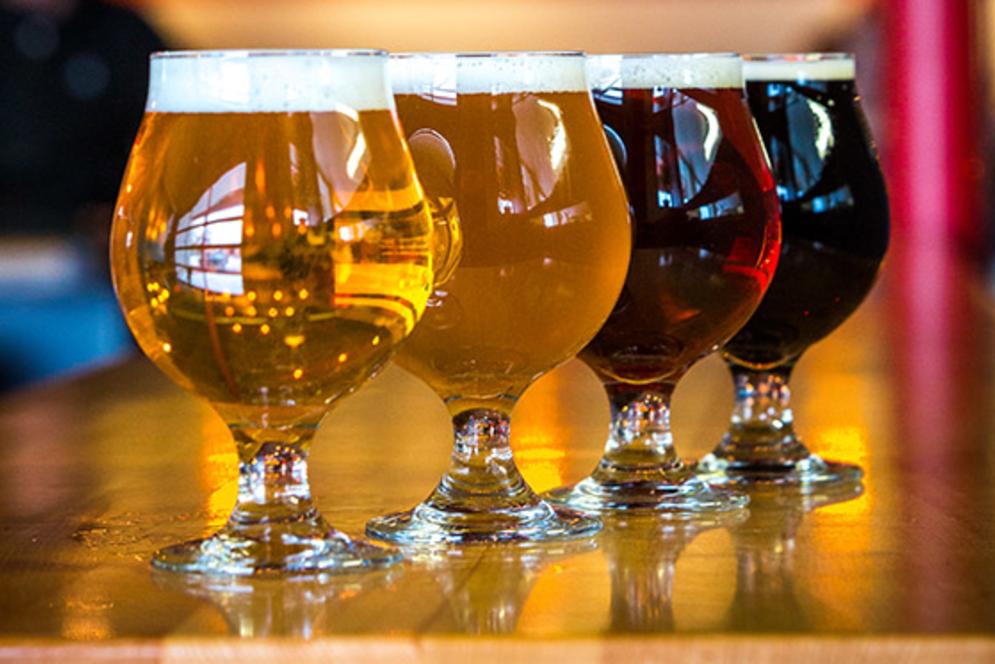 "If you can eat it, we can brew it." At least that's what Russell Springsteen of Right Brain Brewery says. 
Traverse City is known for its craft beer scene, but not everyone knows all the fun and funky flavors that make their way into those delicious libations. We're not talking an orange slice in your Oberon...we're talking pig bones in your porter.
"Many of our creative beers are inspired by meals I've had," says Springsteen. "That's how the Pig Porter came to be. We had a pork dinner, and the only thing thrown away were the bones. With the Pig Porter, we use one hundred percent of the pig and nothing goes to waste."
Vegetarians need not worry...Right Brain also has your fruits and veggies covered. The Spear Beer is an asparagus ale brewed for the Asparagus Festival in Empire, and the Cherry Pie Hole is made with—you guessed it—cherry pie.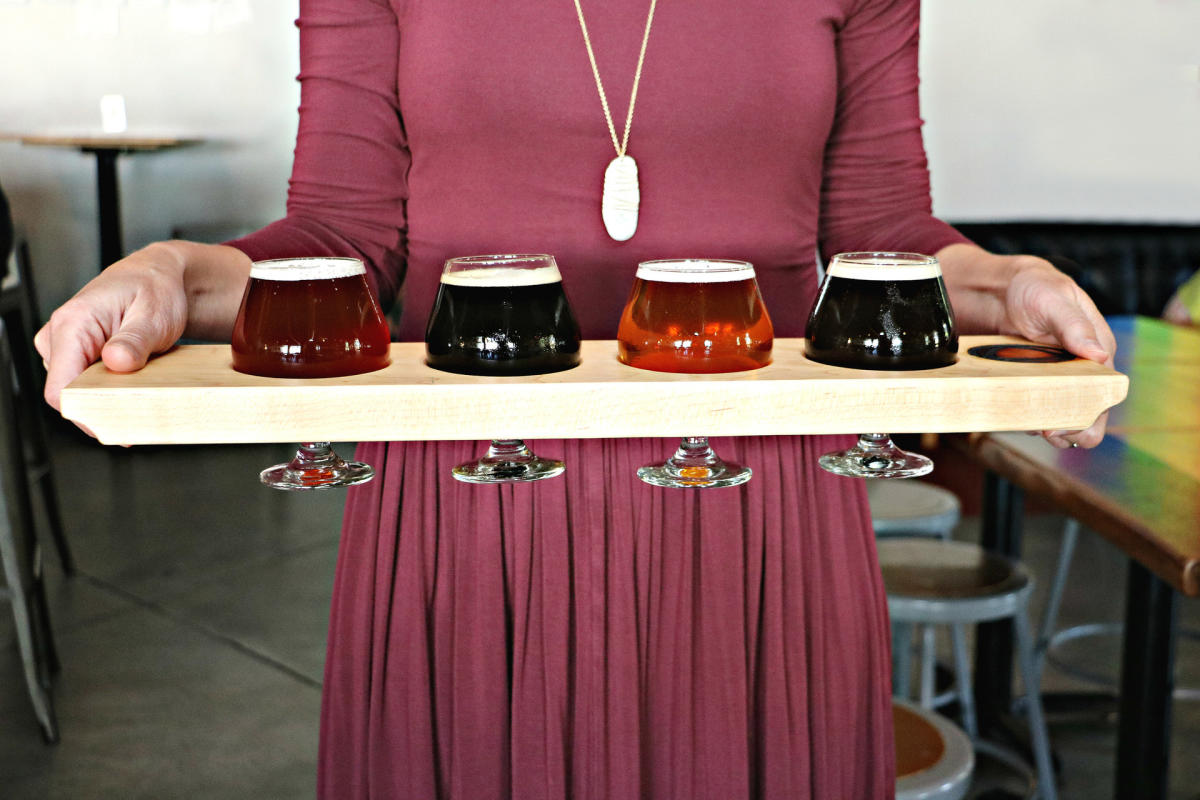 "The Cherry Pie Hole was a great opportunity to team up with a fantastic local business," Springsteen explains. "We use whole pies from Grand Traverse Pie Company in the brewing process. People clamor for that beer."
When you're ready for dessert (because the cherry pie wasn't enough), Rare Bird Brewpub has three mouthwatering options. The Tiramisu Brown contains all the finest things in life: coffee, vanilla, chocolate, and hazelnuts. The Horchata and Abuelita's Hot Cocoa have Mexican flavors with a twist.
"Abuelita's Hot Cocoa is Mexican hot chocolate stout brewed with cinnamon, nutmeg, chocolate, and cayenne. Just like Abuela used to make!" says Rare Bird brewer Tina Schuett. "The Horchata beer is our take on the sweet Mexican rice milk drink made with cinnamon, vanilla, oats, and milk sugar. It's fun taking one of your favorite things to eat or drink and reproduce a similar flavor and experience in a beer."
The creativity doesn't begin and end in downtown Traverse City. Stormcloud Brewing Company in Frankfort also goes the extra mile to make its beer unique.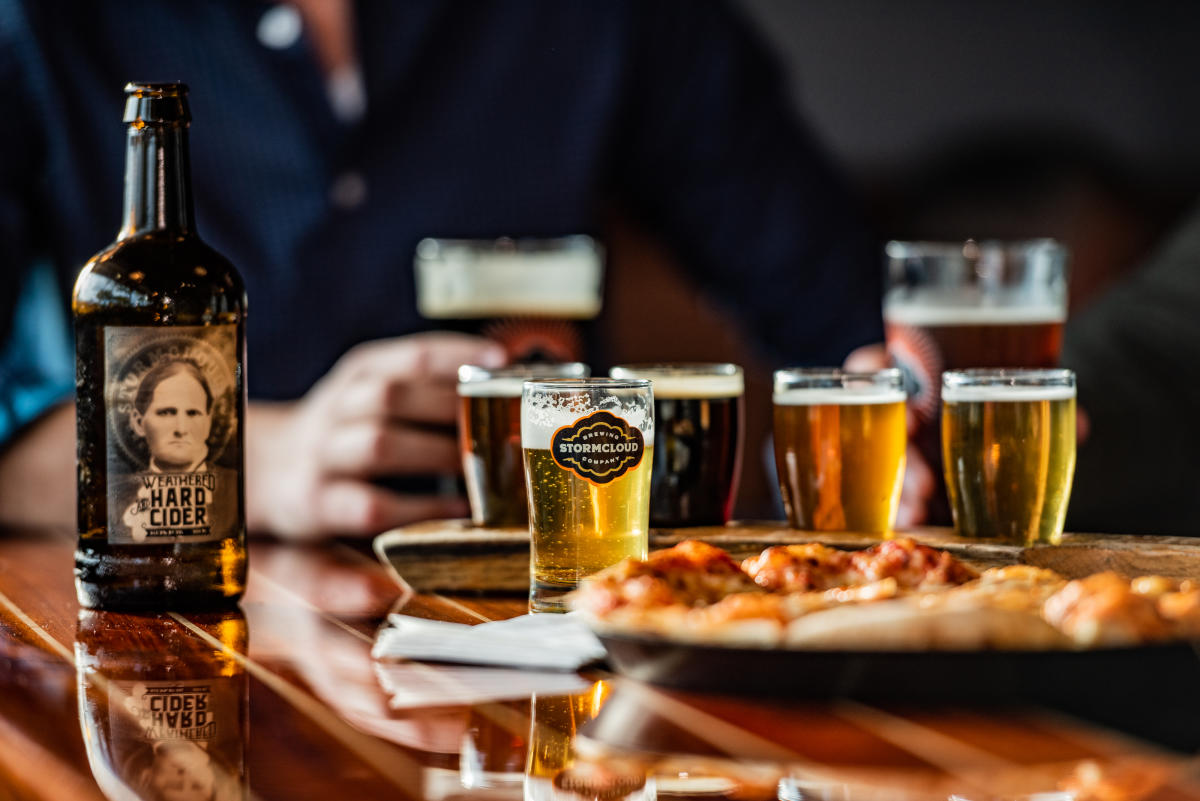 Stormcloud has been exploring "series" type beers, most notably the brews they create to pair with a local event: the Dark and Stormcloudy Film and Beer Series with Frankfort's Garden Theater.
"We brewed a beer called Anacleto to pair with the Spanish film, Spy Time, a film about an aging spy whose daytime alter ego was as a sausage maker," says Brew Master and Co-Owner Brian Confer. "We took the spicing ingredients used in making Spanish chorizo— smoked paprika, dried chilis, and a touch of oregano— then infused them in a simple dark ale, resulting in a wonderfully flavorful and complex beer."

Confer also mentions Ea and the Goddess, a Belgian Dark Strong Ale brewed with ingredients inspired by the Last Supper—roasted pistachios, roasted walnuts, raisins, dates, cinnamon, nutmeg, and ginger—brewed to pair with The Brand New Testament for the film series.
When not putting beer and movies together, Stormcloud's brewers are playing with other fun ingredients, like all things lemon in Lemon-Sage Saison (lemongrass, lemon balm, lemon thyme and sage) and all things pickled in P'eaching to the Choir (pickled peaches, pickled jalapeno, and pickled cilantro).