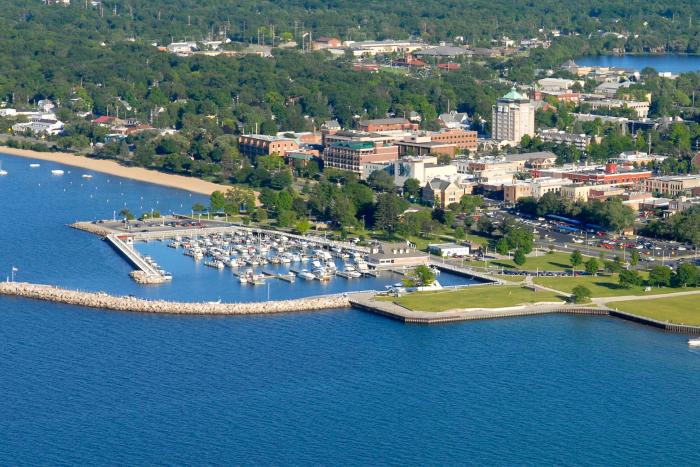 IRONMAN 70.3 Traverse City -- a swim-bike-run event that will bring 2,500 athletes and their families to our city. Whether you're competing in the triathlon yourself, or you're gearing up to spectate, we've got some insider tips to share (best spot to watch your runner and where to park!) and great ways to make the most of your time spent up north, including a few excellent choices for post-race celebrations.
Before the Big Race Day
You've arrived and you've gotten settled. Now it's time to do a little exploring. Race participants will want to check out the IRONMAN Village, where packet pickup takes place, starting Friday, Aug. 28 at the Open Space near downtown. 
While you're downtown, stroll Front Street and check out a wide variety of shops and restaurants. Outdoor-lovers will want to swing by Backcountry North and M22. Need race fuel or a bike tune-up? Stop by Running Fit at the corner of Park and Front streets, and City Bike Shop on South Union. Have kids in your group? Toy Harbor, Cherry Republic (yummy samples), Kilwin's and independent bookstores Brilliant Books and Horizon Books all are must-stops.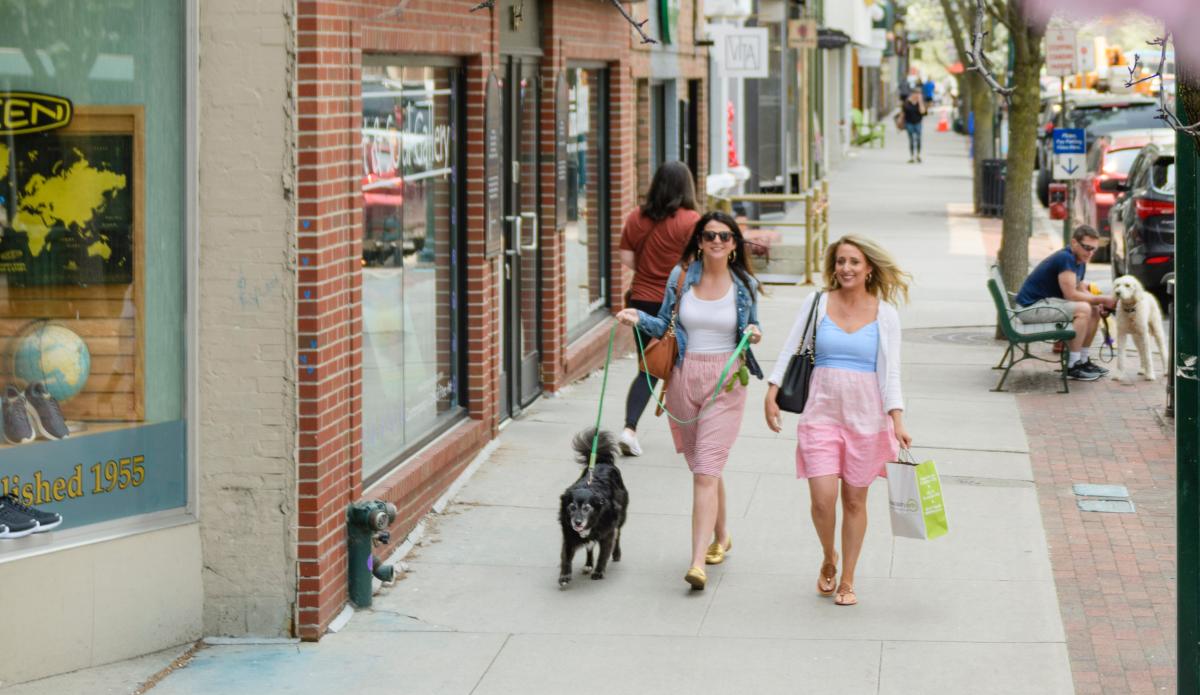 A cup of Joe surely is essential for many of us. We've got several fantastic coffee shops, from Morsels overlooking the Boardman River and Espresso Bay in the heart of downtown, to Good Harbor Coffee and BLK/MRKT on the west end. 
Weekend Activities for Everyone
Visit the Sara Hardy Farmers Market on Saturday morning. The market features more than 115 local area farmers -- it is one of the top three largest markets in the state and the largest growers-only market. On race weekend, you'll find the market on North Union Street, moving from its normal spot in the parking lot that will be used as the transition area for athletes. 
Venture through the tunnel at Cass Street and Grandview Parkway to enter Clinch park. A splash pad cools off the kiddos, and there's plenty of beach to spread out and relax. Kayaks and stand-up paddleboards are available for rent at the park, too. 
Kids can get in on the IRONMAN action, too. The inaugural IRONKIDS Traverse City Fun Run takes place Saturday, Aug. 24. Ages 6 months - 17 years are encouraged to participate. The $20 cost includes a t-shirt, medal, goodie bag and finisher's medal. Learn more and sign up here.
Race Day & Celebration Ideas
Planning ahead for race-day parking is essential. Here's where IRONMAN 70.3 Traverse City Race Director Joel Gaff suggests both athletes and spectators park on race morning: Old Town Parking Garage at 125 E. Eighth St., or the Hardy Parking Garage at 303 E. State St. Another option: the Great Lakes Maritime Academy at 715 E. Front St. Joel suggests parking in one spot and, for spectators, navigating the downtown area by foot throughout the day.
The run course through downtown and near Boardman Lake is particularly spectator-friendly. Two great spots to see athletes: the intersection of Front and Park Streets, and at Hull Park by Traverse Area District Library. 
The IRONMAN Village at the Open Space will welcome finishers and their supporters -- this will be a great spot for post-race photo-taking (views of Grand Traverse Bay!) And of course, a celebratory dinner out should be on the docket. Check out our IRONMAN 70.3 Resource Guide for restaurant listings -- and lots more. You also can stop by and visit us at the Visitor Center with any questions you may have. Our hours: 9 a.m. - 6 p.m. Monday through Saturday;11 a.m. - 3 p.m. Sunday. For additional information listen to my recent podcast with Race Director, Joel Gaff. 
We wish everyone a fantastic race weekend!